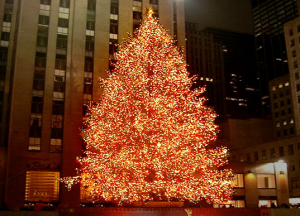 The tree is shedding, one is starting to get nervous about the bills coming in, the pants are tight, the sense is that there's a whole new year looming ahead, but we have to remember what it really represents. It represents a period of hope, of renewal, of ending something old. 2009 was a disgusting year for all of us, I think , but here's to the hope that 2010 will bring us a little more positive energy, health, love, etc, etc.
So sweep up the Christmas tree debris, pack away the balls and get ready to start a great new year!
Name: Herbie Parets
City: Miami
State: FL
Country: USA
Comment:
Hi Vicente,
I follow your blog regularly and have purchased from your store a couple of times. Your style, blog and store is a great inspiration to me and other designers I know as well.
I am going to India for 4 weeks in February and am very excited. I was wondering if you've been there and if so, do you have any recommendations on places to visit, markets to see, restaurants, etc.
I would greatly appreciate any advice.
Best,
Herbie
Vicente Responds:
I love India – you are going to have a great time, Herbie!
Some of my favorite places in India are:
India is a shopping paradise, the craft emporiums are good places with set prices for those who don't like to bargain – it's a pretty safe option. I don't know if you have a travel agent, but Cathy Whitworth arranges a lot of the trips in India and goes there once or twice a year – she would be a great source for you. She's been my travel agent for many, many adventurous trips!
Oh yes, be sure to stick only to bottled water – Delhi Belly is a nightmare.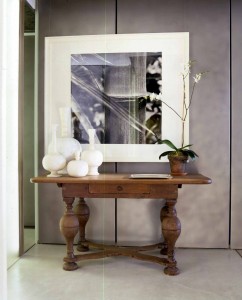 Name: Melissa Allam
Comment:
I just found this video off of the blog visual vamp.  Thank you so much for posting this.  It is great inspiration and motivation for me.   I have a two year degree in interior design and have decided to start my own business next year in interior and event design.  I decided this because friends keep asking me to do parties and weddings, so I have kept a file of picures and am starting my own business next year.  I have one question for you though.  I have taken all my own pictures with my little point and shoot camera.  I've thought about taking a photography class so I can take more professional looking pictures.  How did you do it when you first started out?
Vicente Responds:
First of all, stick to one thing first (you're talking parties, photography and interiors) – master one thing first and then go onto the next. (Jack of all trades, master of none…) Photography for me was a natural follow on after I became successful in interior design – I wanted to enter a new career and it was the only way of getting published. I didn't do any photography courses, but rather picked up a camera and started to figure it all out. I've never been one to attend courses and believe that if you get a good camera and have some patience, that's the best way of figuring it all out.