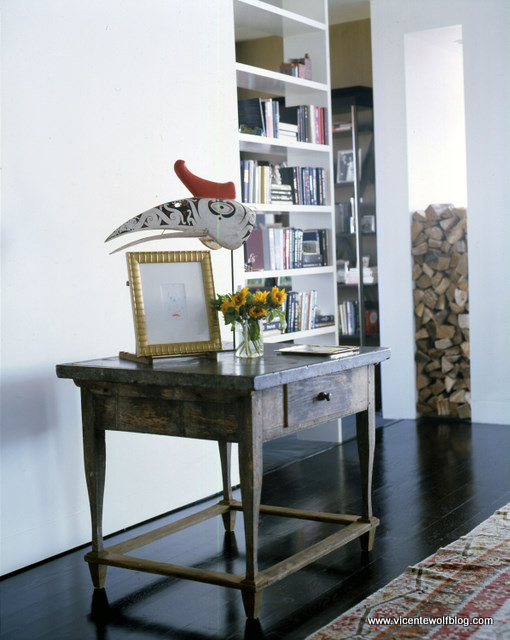 Name: Joshua Smith
City: Houston
State: TX
Country: USA
Comment:
Hi Vicente,
I wanted to send you a quick note to say thank you. For what…for simply being an inspiration to me. I began selling real estate 8 years ago and since then have fallen in love with design. After completely designing my own home and my country home I fell in love even more. From those experiences I realized that interior design is where my heart lies. With lots of soul searching I uncovered that I did not just want to help people find a home but to create a home, a sanctuary of their own. I love your work and have followed it over the years through the various publications, your books and now your blog. You are not only a talented designer but gifted writer too. Your interviews are always very entertaining. All this to say that you have inspired to me to step out on faith and leave a comfortable career in real estate. I have been accepted to the New York School of Interior Design and will be starting there in the fall. I am also hoping to work part time too. So at 32, I am moving from Houston, Texas and headed to New York City to follow my dreams. I am excited about the opportunity and look forward to my own successful career in interior design some day. Any suggestions/advice you may have for an aspiring designer I would greatly appreciate. Thanks again!
Vicente Responds:
Joshua, you're coming to the most inspiring city in the world! Museums, shops, neighborhoods, architecture. Utilize them all as much as possible. Places like the Frick Collection where you can walk through a home and see how people lived in the 19th century, or walking through the traditional rooms from all periods and countries at the Met, seeing paintings, colors, textures, visiting the NY Public library, paging through books on design or just walking through the city and seeing what new trends, fashions, colors and points of view are happening…You are going to love it.
BUT, only if you keep your eyes open and learn to see what's around you – instead of just walking through with eye-flaps on – will you truly gain from this experience. Have fun! And stop by VW Home when you are in the area.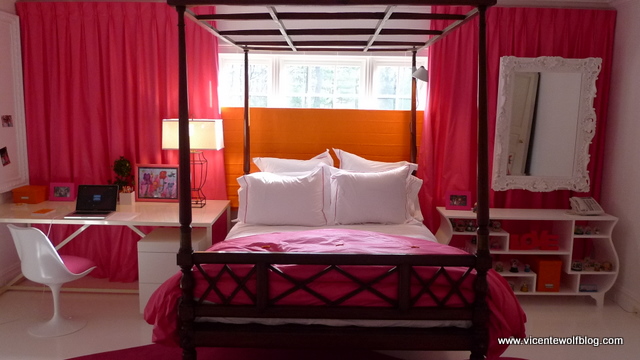 I know that this may make waves, but I found the fact that Judge Royce Lamberth in Washington had overruled the president's support of stem cell research so upsetting. With so many people needing to find a cure for their illnesses and so many scientists so close to finding solutions for some of the world's biggest medical problems, can we really afford this now? Of course we want to defend the moral right of cells, just as they start to generate a baby, but then you think about the value of an existing human life compared to a potential one and it becomes a tricky discussion point.
The rest of the world is doing stem cell research, which means that the people of the US are not going to be able to benefit from the discoveries, which will help our economy and our world.
What is your take on this?
(Maybe holidaying is turning me into a political-minded guy? Back to 'Ask Vicente's' for now…)
I'm taking this week off to spend in Montauk – there's nothing quite like a week at the beach to get me re-energized. That said, my mind's been spinning and I thought I'd get it off my chest here and hear what you all think.
In the last few weeks I've had discussions with prospective clients, other designers and people in the creative field. From the client's point of view, they're asking me to reduce my commission – in one particular case, substantially. Other designers that I've talked to have told me that they're reducing their fees and altering how they work to be more flexible, bending more to satisfy the clients wishes. Some of the designers are saying they are shopping more and allowing the client to be much more part of the process. I'm in a quandry. As somebody who's been working for 37 years a certain way and who has been charging 35% commission since I started in business (and I think this is a fair amount – I don't mark up, I don't charge hourly and there's no design fee, other than rendering).
Do you all feel that this is how things are evolving? Do you feel that our market is changing where clients were much more interested in fine design finished project, now it's much more at the level of reality tv? Are you being asked to cut your commisison and alter the way you've always worked? Do you feel that this is a long-term thing and that times are changing?
I would love to hear your opinion.