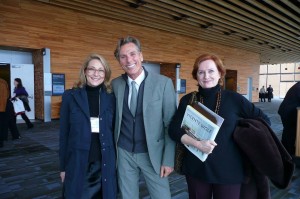 How great is it when 2 perfect strangers offer to take you around a city you are visiting to the exact shops you are looking for?  One seems to forget at times how great the design community is and how we do all support each other.
Patricia Gray & Albarosa Simonetti  are perfect examples of this.  They gave up their day to show me around Vancouver for the sheer joy of being kind.  I thank them very much for their generosity. 
You can read there post about our day of shopping here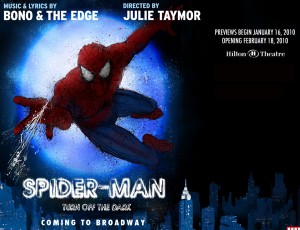 On Tuesday night I went to see the much talked about Spider-Man, expecting to walk out during intermission booing and complaining. Much to my surprise, I was entertained and wowed by Julie Taymor's imagination and the theatrics.  When I did walk out (at the end of the show) I felt I had gotten my money's worth.
In all fairness there are some problems with the show, for me the music was not very interesting, it was about 15 minutes too long and needed tightening up all around.
It is no Sweeny Todd….but after all it is about Spider-Man.
I wanted to share this interview I did for Nader at Doris Leslie Blau, as you may remember he did a wonderful guest post while I was on my trip.  Many of you enjoyed Nader's post so I thought you might like this too.
It was said to me many years ago by Doris Leslie Blau that a good rug is like a poem on the floor. With antique rugs, the lives that have been lived on the rugs and the histories of their makers are what give them meaning, while their beautiful patterns, colors, and weaves can be interpreted as their rhythm.  Several years ago, when I was asked by Ms. Blau to create a rug for her designer collection, I was so inspired by the idea of a rug as a poem that I created a rug that had an actual poem woven into it.
Read full interview here