On my recent trip to Atlanta I had the pleasure of chatting with Gary again, he is the most faithful blog reader and always has great insights and comments. Gary it was great to see you again and keep the comments coming!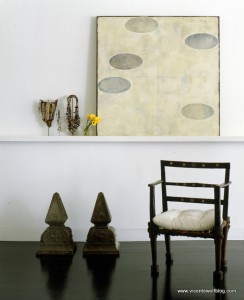 I cannot stress enough the importance of travel for stepping out of your normal environment.  It opens your eyes and lets the child in you play. For me, this always brings such a strong creative energy.  When I spent 3 days in Amsterdam earlier this summer I was able to think about new furniture designs, colorations and ideas for a proposed product that I am presenting to a manufacturer. It all came from the sheer pleasure of treating myself to an adventure. I feel that people who believe in staying at the office 24/7 are truly wrong; an accountant that I had many years ago always said that a designer makes money when he/she is out of office. I truly believe this. You don't have to travel far to be inspired, just find a place where your eye can wonder and see things in a slightly different way. I promise it won't be a waste of time.
Name: Adele 
City: NY
State: NY
Comment:
What kind of tv stand/media center would you recommend? I don't see any tv's in any of your layouts, but I need something for my living room. The space is small (NYC apt) 48″ long x 108″ (9 feet) high.
Vicente Responds:
Years ago I started using art easels that I found in France for TV stands, they are architectural pleasing and have great flexibility. Restoration Hardware has a great knockoff of them. You can see how I have used the ones from France below, I have one in my loft too! Let us know what you decide on.