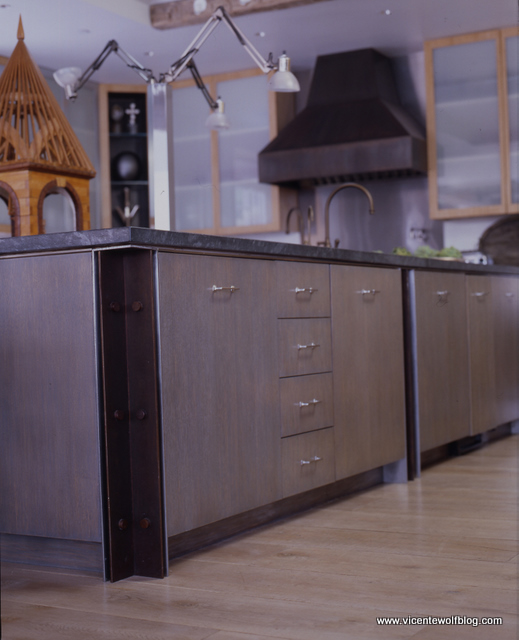 Name: June
City: Astorville
State: Ontario
Country: Canada
Comment:
Okay, this might be unusual however, where do you hide the garbage holders? what are they made of? 
This is something I struggle with in every room as I don't want to see them, however I don't want to have to travel to far to use them. 
How do you handle this? 
Thanks in advance.
Vicente Responds: 
When designing a home I try to disguise the trash bins as much as possible.  In kitchens I like to hide trashcans in base cabinets with pull-out waste containers.  For bathrooms, I use stainless steel bins so they disappear.  I prefer to not have any trashcans in bedrooms and living rooms. In an office you can always put it under the desk in a coordinating material, but it's a trashcan and it will always be a trashcan. My advice would just to try to make it disappear as much as you can.  Anyone out there have any tricks for camouflaging trashcans?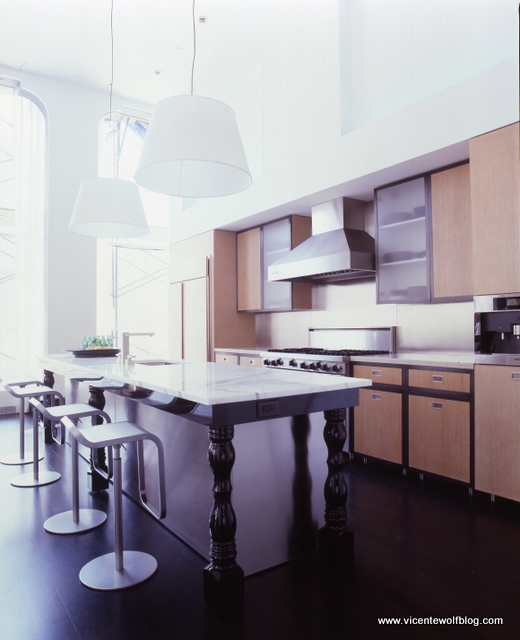 How can we protect our designs? I just opened a national magazine to find an American manufacture's ad for a piece of furniture that I have been carrying in my showroom for the last 3 years.  Once your work is featured in a magazine it becomes public domain and I find that manufactures use our designs for "inspiration" for their products.  Besides being frustrated about seeing your design being reproduced under another name, what can we do?  Yes we can copyright but if they change one slight detail it's no longer protected.  One thing that I have learned is before any meeting with a manufacture I usually draw up a contract that protects the designs I will be showing, making sure they don't turn around and use them.  People say imitation is the sincerest form of flattery; I say it's truly annoying.
I don't understand why so many American manufactures use other designer's ideas instead of just hiring that designer and having them do something custom for them.  I know companies like Donghia and Baccarat have stepped up to the plate and have sued people for stealing their designs, hopefully putting the fear of God into them.
For those of you out there that are in or trying to get into product design this is a big question.  What does everyone think about imitation?  Do you have any ideas on how to protect yourself and your designs? Have any of you dealt with this? What happened to you?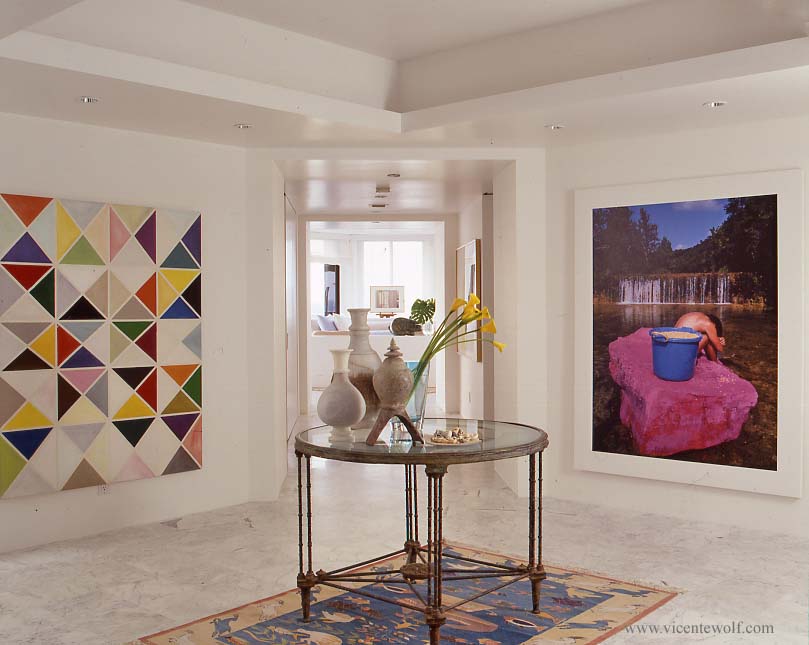 I am off to France in a few weeks. First I will head into Paris and hit up a few flea markets and hopefully catch some new shows.  A good friend of mine, Tim Corrigan has this wonderful chateau and has been generous enough to invite 16 of his friends for a long weekend.  I have been there once before and it is quite an extraordinary place, with incredible gardens, which I will try to get a few shots to show you. The chateau was featured in Architectural Digest and I heard that it will be in Veranda as well.  Tim is the only person I know that can take a grand chateau and make it feel homey, I cannot wait to get there!
Believe me these invites don't happen often in my life so I am very excited about this trip to France.