1)      How did you first get involved with the re-design of the Joyce Dance Theater's rehearsal studios (DANY Studios)?  How did you and Vicente Wolf come to work on this project together? What is it like to collaborate on this project, and what have you learned so far?
I found out about the project when I was contacted by members of the faculty at the New York School of Interior Design. I recently graduated from NYSID with an MFA.  They explained that Mr. Wolf was looking for an emerging designer from a reputable school to work on the project with him.  I went into the interview thinking that, like most opportunities right out of school, I'd be executing Mr. Wolf's design. But when I interviewed with him, it became very clear that he was looking for a collaborator.  When Vicente called me the next day, I jumped at the chance!  Over the course of the design process we visited the space and met once a week (which is no small feat with his busy schedule) to develop the design.  Of the many things I got out of that part of the process there is one that stands out.  At one point I had communicated an idea for breaking up the large space into zones using color blocking.  The design was precisely organized and well ordered.  Vicente sat down, took one look and quietly started sketching.  He said, "You're thinking too much.  Let it come from here." As he placed his hand over his heart.  He was called away for a phone call and I finished sketching what he'd started.  When he came back he said, "Better."  High praise indeed!
2)      You hold an MFA from the New York School of Interior Design.  What is your design style? If you had to use one word to describe your aesthetic what would it be? Who or what are your influences?
I wish I had a more marketable answer for this, but at NYSID they drill it into you that the designer's sense of style is irrelevant.  What's important is that. As a designer, one should interpret the client's style and apply it tastefully to the design.  I appreciate many styles as long as the principles of good design are at work.  Some designers work who have influenced me, other than Mr. Wolf are Mies van der Rohe, Paul Rudolph and Sir John Soane. 
3)      Tell us a little bit about the design process in regards to this particular project.   How did you approach it? What are the challenges? What are the opportunities? What are your expectations for the end results? What do you hope for/hope to see?
This project presented a particular design challenge in that it was originally designed for a different client.  By industry standards, it's quite a generous and pleasant space, but it does not suit the Joyce and their constituent's needs.  The Joyce supports dance companies from around the globe by providing performance space and administrative support in the dance capital of the world, N.Y.C.  When visiting companies use the facilities, they have their own producers and managers that travel with them.  When I was in the space taking field measurements, I counted six company managers all sitting on the floor with their laptops precariously balanced as they worked and ate a quick lunch.  There is no place for them to do the work that they came to do!  As a former performing artist, I know that they're used to this kind of set up.  It's what one comes to expect.  But it doesn't have to be that way.  The solution to this design challenge is simple.  Give them areas to work, eat, meet, interact and create.  Make the space energetic, functional, and beautiful and it will elevate the artist's sense of self worth.  It's about dignity.  I think I speak for Vicente when I say, that is our goal for this project.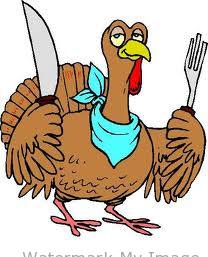 Thanksgiving is my favorite holiday because you don't have to buy any gifts…it's just about giving thanks.  Be thankful for what we have. 
Happy Thanksgiving!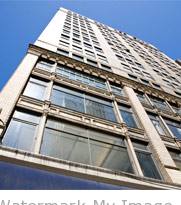 I was approached by the Joyce Theater, a contemporary dance theater that operates year-round and exposes different companies from the US and all over the world.  They wanted help with their rehearsal studios http://www.joyce.org/studios.php, a place where choreographers create new dances, where dancers rehearse and take classes, and where Broadway shows sometimes hold their auditions. 
They asked me to take a look at the space to see if there was a way to make it a more appealing environment where dancers could feel happy and comfortable.   I believe that good design can alter people's moods. 
I thought it would be a perfect opportunity to engage a student to work with me in putting the whole project together.  I contacted the New York School of Interior Design and had them post the project on their board.  I got a phone call from Eric Paeper, who was excited and wanted to work on the project, share the credit on the design, and be involved in all aspects of the project.  It's been designed and presented and we're now in the process of trying to raise funds to allow this to happen.
We've contacted manufacturers to participate in this project as a partner and donate their products.  As they join, I will be announcing who they are on my blog. 
We'll keep you in the loop!