While surfing the net, take time out to read my interview with writer, Andrew Stone from Interior Design Magazine. Enjoy your weekend!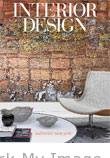 http://www.interiordesign.net/article/555143-10_Questions_With_Vicente_Wolf.php
Well, I'm back from Nevada after attending the "Burning Man" event. Even though everyone thought this event was not my taste, I decided to go because I love a great adventure and doing the unexpected. Making sure I'm fully prepared, I rented a RV (no tinted options available) and had all the outdoor gear one would need. Well, it didn't start off so eventful! Starting from a series of misfires, problems with the generator and to make matter worst, the water tank didn't work. Which all resulted in eight hours of mishaps before taking off? We finally "get it together" and my days of driving a 35 feet long RV in the middle of the night was a big mistake.
Due to technical problem that lasted an additional 3 hours, we landed in front of the American empire, a super size Wal-Mart.  Walking through the doors reminded me of the twilight zone. I never saw so many super size products – gallons of milk, 500 hamburgers in one box and boxes of cookies that could feed three continents. No wonder Americans are overweight! The idea of super size meaning 500 or more is just not right. After that nightmare, we finally loaded back into the RV and made it to "Burning Man!"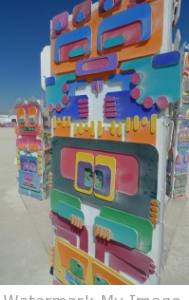 WOW, what a real buffet of ideas and creativity. Everything from naked people strolling in the desert sands to constructive vehicles made from the wildest imaginations. From a shark mobile that was 50 feet long, to my favorite–a back porch on wheels playing country music all while serving moonshine. The grand master of them all was a yacht on wheels that people could jump on and off.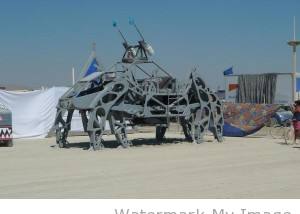 Unfortunately, my companion was over this event. He was tired of seeing naked overweight women strolling in the desert. To save a friendship, we left 1 day early. So, I never actually saw the "Burning Man." Nevertheless, it was a creative event that I would recommend to anyone who doesn't mind the sand storms and sleepless nights.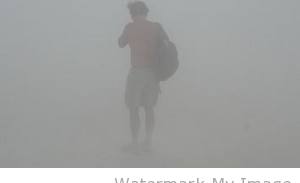 My favorite design pieces can be seen in the October 2012 issue of Real Simple Magazine. Check out what I had to say about finding clever ways to add texture to walls. On newsstands now!