Ask Vicente: Accounting Software
From: Lori
Hi Vicente, I was hoping to get some experienced design advice. I have a small company that does residential design. I just started about 18 months ago and I've been doing what I love and what I'm meant to do. Accounting, however, is not one of my strongest assets. Therefore, I researched endlessly to find the best software for my business. And, after spending way too many hours working on diligent bookkeeping, the software is not working for me. Of course, I went with design business driven software… and my question is this: What software do you use? What software do most interior designers use? I will be hiring a bookkeeper and I am willing to abort the old system. (So much for research) But, I can't afford another error like this one.
Vicente Responds: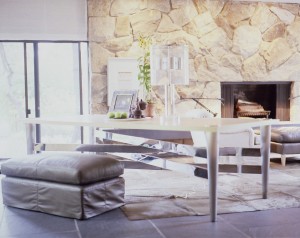 We use Design Manager in my office, which is an old program that we're still using. For bookkeeping we have a second program called PeachTree. Maureen, who's responsible for all billing and finances says that they work really well for her. We keep the general ledger seperate from the internal business, hence the two programs. Look into Design Manager as it was created for this industry. In my experience, I have found somebody to manage the things that I'm not good at on my behalf instead of wasting time and making mistakes.
Also, while I don't know their names, I know that here in New York there are companies that take care of all your billing and purchase orders. So it's not done in-house, but out of house. This may be a good solution for you? At a lot of other companies, the bookkeeper does all the invoicing. If you're not good at it, whatever you do, stop! Stick with your strengths and find someone else to manage those things you are not good at.