Ask Vicente: High Traffic Floors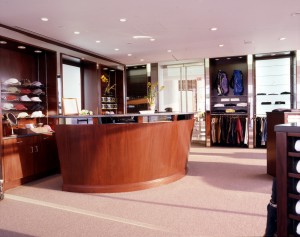 Name: Linda Graveline
City: Los Angeles
State: CA
Country: USA
Comment:
My client owns an animal hospital that I'm helping him update. The project will be done in stages, mostly this fall. One thing we're planning is to replace the front office/lobby flooring – it's currently a vinyl faux brick pattern. Since customers have been going to this neighborhood animal hospital for many generations, we want to retain the old school charm/humor that the previous owners infused and add some modern aspects as well. For example we're going to keep the quirky church pew seating in the waiting room but add vinyl pads to make them more comfortable and add some color. I like the look of the flooring Vons recently used to update their produce departments. We want to make sure the cost of these updates don't have to be passed on to his customers. Can you recommend some reliable flooring companies in the L.A. area who would have reasonable pricing and wood flooring suitable for a high-traffic animal hospital?
Thanks!
Vicente Responds:
No I don't. Off the cuff I'd try concrete or self-levelers for the floors. These are easy to maintain and can come in a lot of different colors. I think, however, that our readers may just be the most helpful in this instance. Do any of you out there know of a good wood flooring supplier in the LA area? Please share that here. (Don't you love that we can all learn from one another?)