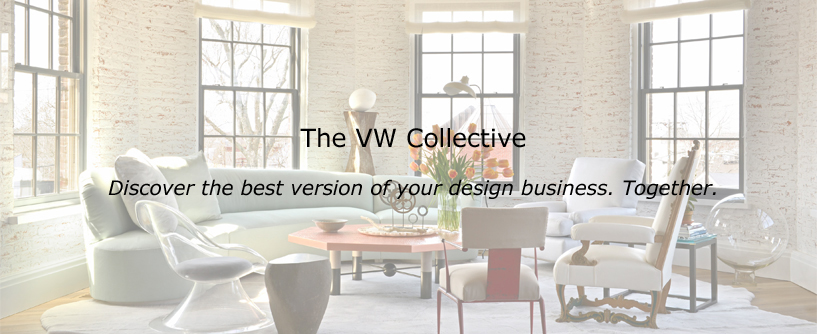 The VW Collective – Where Designers Will
Discover the best version of their design business. Together.
2 Powerful Leaders
60 Design Professionals
1 Impactful Weekly Conversation
Unlimited Topics and Chances to Reinvent Your Design Business
Launching Fall 2018
After forty years in the industry as an acclaimed interior designer as well as noted collector, author, lecturer, world traveler, spiritualist and photographer, Vicente Wolf has much to offer to fellow designers.  Eager to share his experiences, analyze issues and develop solutions with like creative individuals, Vicente invites design professional to join with him on this learning adventure with him.
Embarking on this journey with Vicente is his long-time friend and associate, Sean Low.  Sean, through his company, The Business of Being Creative, has spent the last nine years of his life working with designers and creative individuals on their businesses and has gained the benefit of insight into what it takes to be successful.  Sean has and continues to run a similar member-driven group for event professionals, The BBC Collective (www.thebbccollective.com).
The VW COLLECTIVE is an innovative and interactive learning forum limited to 60 professionals.  For a holistic examination of designers' own businesses and craft, coupled with self-nurturing concepts, designers are invited to join Sean and Vicente in this exploration.  The VW COLLECTIVE is a powerful opportunity that will enhance the way designers sustain and bolster their creative souls, while at the same time lay the groundwork for their ultimate financial profitability.
Topics will address essential issues facing the group: funneling inspiration into reality, managing client relationships, pricing, using technology in design, timing of payments, getting the most out of staff and structuring client agreements, just to name a few.  Weekly teleconference meetings on Wednesdays at Noon are with Vicente and/or Sean and/or a noted guest speaker (industry leader, editor, etc.) will be posted on the website.  In addition, members are encouraged to engage in meaningful ongoing conversations via a closed Facebook group and will have the opportunity for a private quarterly call with either Vicente or Sean.
With a limit of 60 individuals, The VW COLLECTIVE will have weekly calls on Tuesdays at 12:00 Noon. Vicente and/or Sean and/or a guest lecturer will host the 60-90 minute recorded teleconference.  To sign up for The VW COLLECTIVE, visit TheVW COLLECTIVE.com.  Once designers sign on, Vicente Wolf will arrange for a personal and intimate conversation with each new member to understand their personal path and business goals.
For more information contact Sean Low at sean@thebusinessofbeingcreative.com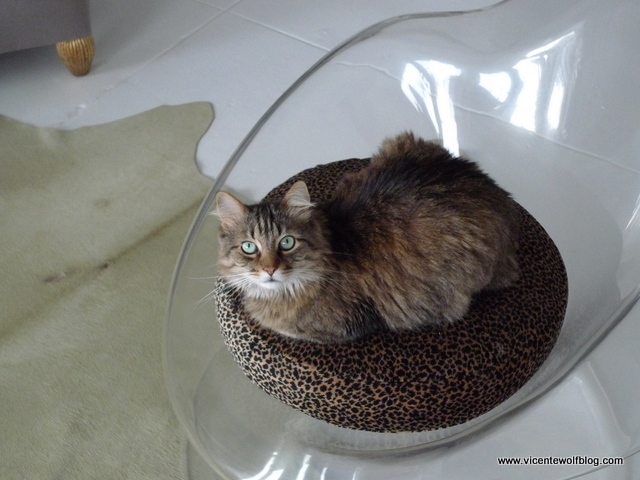 I have a feeder that feeds the cat automatically. But I think that Nene has figured out how to jump the automated system. Whenever I come back from the weekend away he honestly looks bloated. I think he's figured out a way to cheat the machine and gets fed more than he should be eating. I'm considering putting a Nene-cam in the Kitchen just to make sure he's not messing with the feeder. Cats are such creatures of habit. Even if the machine feeds him at 5 in the morning, he still wakes me at 5.30. Then I have to walk with him into the kitchen, point to the feeder and only then will he start eating. I don't have the energy to get up at 5 every morning to feed him. If anyone has any suggestions on how to un-train him on the 'let me wake him up so he feeds me routine' , please let me know!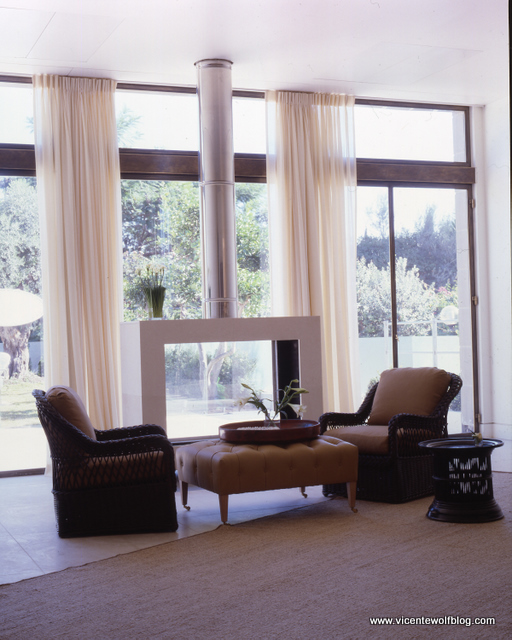 We are currently working on a collection of tiles for a major tile manufacturer. This project has been in the works for over a year and is still nowhere near completion – but that's just the nature of this type of thing. I find that when I'm working on projects that take a long time, it's best to enjoy the journey, rather than wanting to see it complete. It's something I've just gone through with the book and hopefully this tile collection is something that will be coming out in early spring of next year. I will keep you posted on the progess.
Living in a city like New York where instant gratification is the norm, trying to take a breath and enjoy the process not the conclusion is something that I find very hard to stick with. Whether it is doing a job or eating my dinner or going to the theater, I am always rushing through it. That old expression of 'Stop and smell the coffee' is one that I need to listen to. I think if you don't, you lose part of the enjoyment of the trip to your end destination. When you all are rushing through your day, what tricks do you use to 'chill out a little bit? Let me know! I need as much help as I can get.