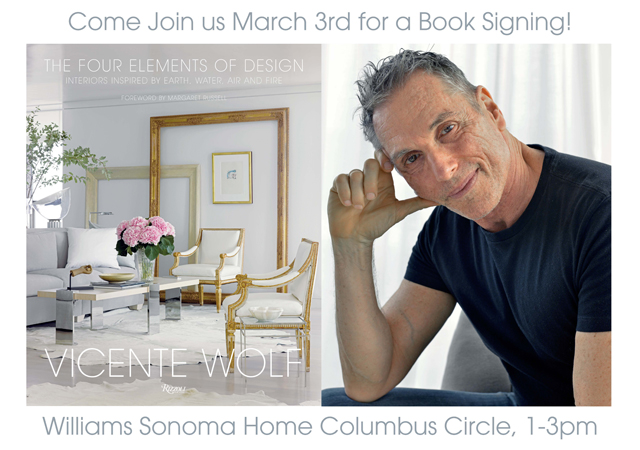 Meet the renowned Vicente Wolf for a book signing and conversation on his global design viewpoint. His fourth book, THE FOUR ELEMENTS OF DESIGN, with a forward by Margaret Russell, will be available for signing. The book showcases his own captivating photography and interiors and explores his belief that the classical elements – earth, water, air and fire – form the basic building blocks of sumptuous and dramatic interiors.
Saturday, March 3, 2018
1:00 to 3:00 PM
Williams-Sonoma Columbus Circle
10 Columbus Circle, Suite 114
Link to Register: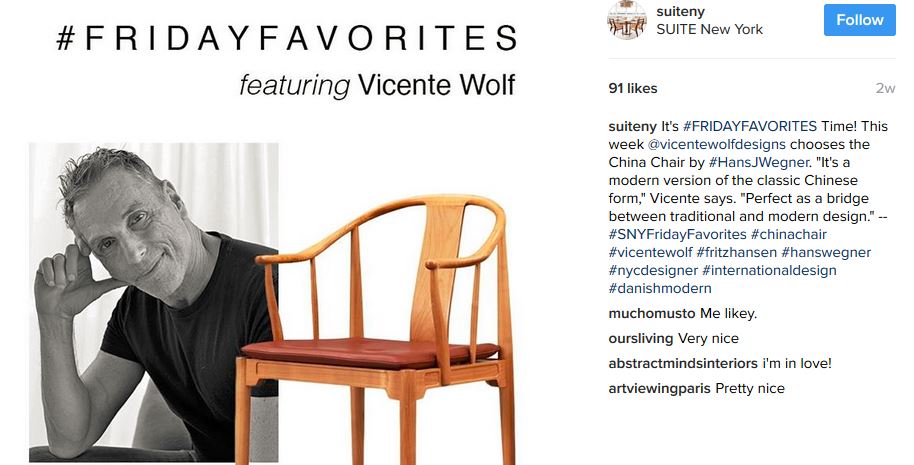 Check out more great products at https://www.suiteny.com/
My divine collaboration with Vicente Wolf, featured in this month issue of PaperCity Magazine – "I always wanted to design jewelry, and working with Katie provided special moments. Her focus on spirituality helped me find a peaceful comfort when merging interior design with jewelry design. Not only is this collection a token of our love for design, it represents our inner peace."-VW // shop the collection: https://goo.gl/dRrV9k #Jewelry #Nature #Collaboration #KSxVW #VicenteWolf — with Vicente Wolf.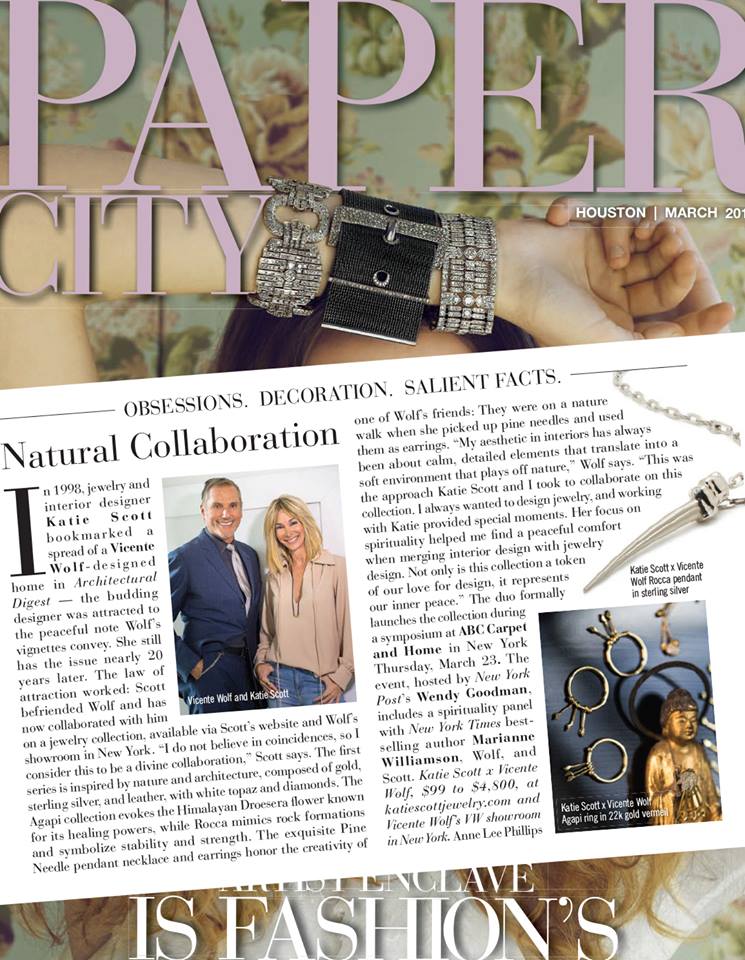 https://www.katiescottjewelry.com/7_277-jewelry-katie-scott-x-vicente-wolf
Save