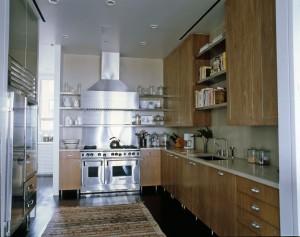 Name: melissa lee
City: lamy
State: new mexico
Country: usa
Comment:
Dear Vincente,
Does it ever happen that after you are hired and in the clients space, you see a picture in you mind that is totally different than you first impressions and you have an emotional response that changes the direction of the job??????
xxoo
Melissa
Vicente Responds:
No. Because I don't start visualizing what the job is going to be until I see the plan. We go to measure and look at the existing space before the design process start. You have to, if you don't, how are you going to design it? You have to see the light and get a feel for the space. We always look at the job prior to desigining as one needs to see the light, how the space works and to measure it.
You have to know what you're working with before you conceptualize it.
Name: Melissa Lee
City: Lamy
State: New Mexico
Country: USA
Comment:
Dear Vincente,
I am renting here and for the first time live in a mondern home. I find that there is not much to find here as far as furniture is concerned. I have always decorated my own homes and have an ability to do so, but find not much in this city? What would you recommend?
P.S there are wonderful rug merchants and reclaimed items for builders.
xxo
Melissa
Vicente Responds:
Melissa – why don't you go shopping in LA and send it over? A lot of people do it and that will ensure you have the pieces you really want. If you don't have a designer ID, the merchandise mart many times have designers who can go shopping with you that will allow you to go shopping for a small commission.
Are there any readers in New Mexico that have any great 'hidden spots' they'd like to share?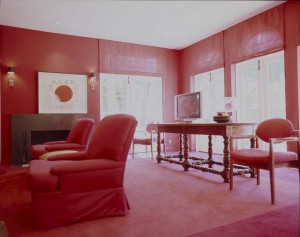 Name: Visual Vamp
City: New Orleans
State: LA
Country: USA
Comment:
Hi Mr. V, Miz V here!
What do you think of e-design, that is doing ID projects on the internet.
I recently see design board services offered by ID web sites. I like the idea.
What do you think a fair price is for a virtual design board?
Thanks!
xo xo
Vicente Responds:
Price is in the eye of the beholder…How much is it worth to you, considering the energy, time and creativity of the person doing it? I think it does lose that human connection, but in this day and age, with what is happening economically, I think we all have to try different things and not be caught in a one-track mentality.