Designing Greenwich
Last week should be called "As the World Turns featuring Vicente Wolf," to say the least. My calendar was filled with projects, events, book signings, speaking engagements and dinners, all while still maintaining my 5:00 am workout. Last week, I had the pleasure of attending the Designing Greenwich event in Stamford, CT.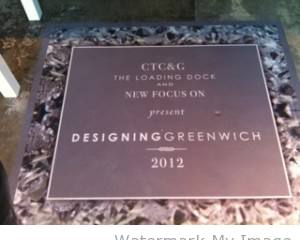 This event is always filled with great speakers, low-key celebrity designers and the best design dealers on the East Coast. To make it even more appealing, it's sponsored by NYC&G magazine; a great read front to back.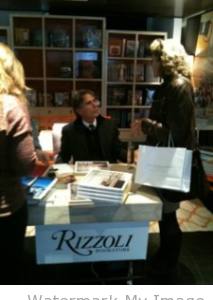 I was invited by Amy Whittle of NYC&G magazine and Mimi Sternlicht of Loading Dock to speak with designers, bloggers and guests about my design inspirations followed by a short Q&A. This topic has always been my comfort zone since I love my job! Not only did we have fun but time flew causing my publicist to panic and point at her watch several times to notify me of the delay (sorry). Fortunately, the event was followed by a book signing that gave me the opportunity to personally speak with young designers and bloggers.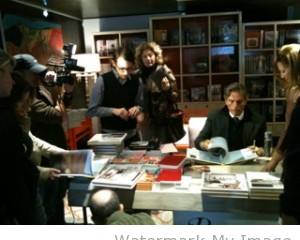 By noon, books were sold out, pictures were taken and my interview with Editor-at-Large TV gave me a sense of calmness. From there, I was ushered to Lance Wovens to preview my collection of leather woven bags to support "God's Love We Deliver." These beautifully crafted totes were sold, autographed, and photographed for more press.  After a long morning and afternoon, I received the good news that the totes will be available exclusively at Bergdorf Goodman next month.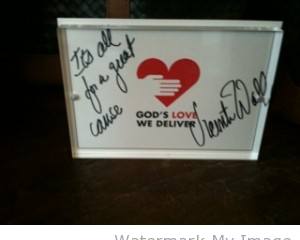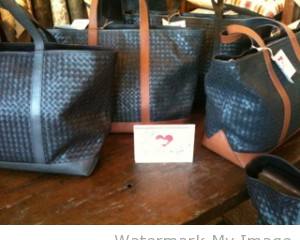 Thanks to Loading Dock, NYC&G magazine and Lance Wovens for supporting Vicente Wolf designs!
Support the arts and give back – VW