What's New What's Now Book Signing at Interior Crafts Inc.
Join me at the New York Design Center as I will be signing my new book "The Four Elements of Design" at the Interiorcraftsinc.com Showroom on September 22nd from 5:15pm to 6:15pm.  Come out and enjoy interiors with me!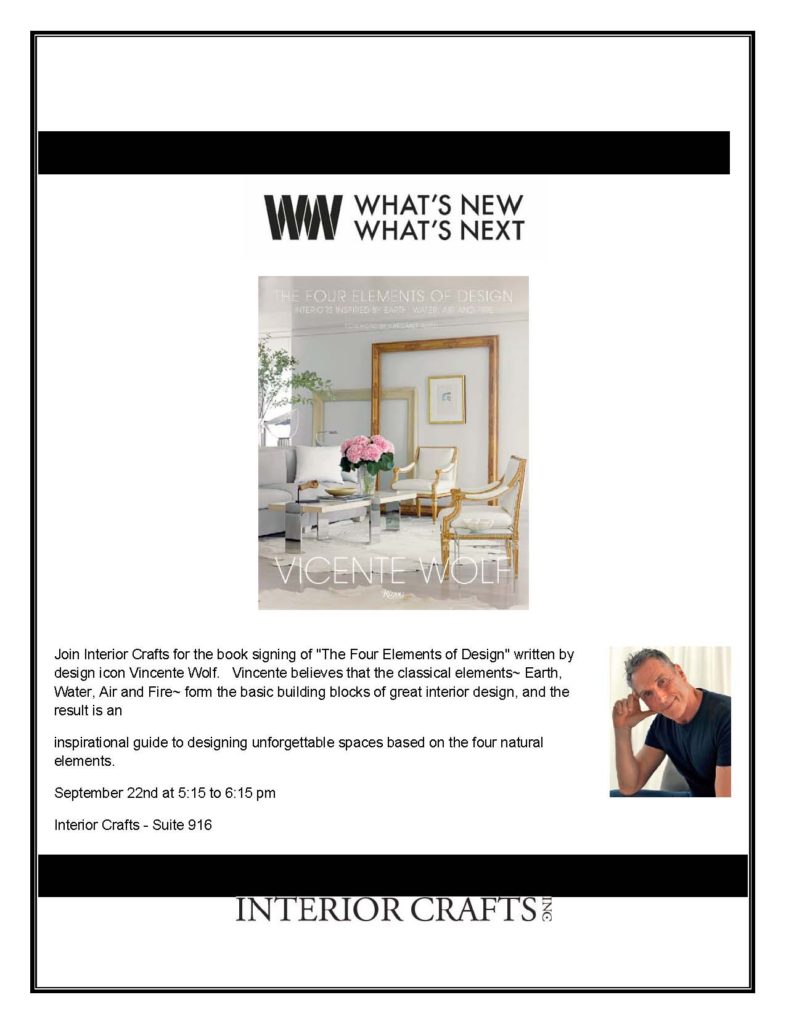 New York Design Center
200 Lexington Ave.
Interior Crafts, Suite 916
New York City
Save