It's Wednesday afternoon and I couldn't be happier. At this very moment, I am editing my new PPG Voice of Color Collection featuring a blast of color to awaken your home and soul. Be on the lookout for this must-have color collection, coming soon.  ~Vicente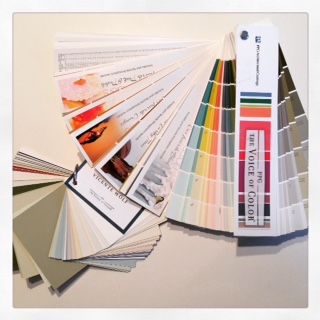 This month Architectural Digest featured my new paint collection with PPG Pittsburgh Paints entitled "Color Diaries."  Since spring is finally here, let's start with new beginnings by adding a pop of color!
What I love about this collection is that it allows you to explore colors inspired by different regions. A culture's use and combination of color helps me visually when designing a home. A great way to keep the spirit of my journeys alive is transferring the colors I see in my travels into my designs.  I believe this collection will brighten one's senses. Creating soulful connections from the purity of the colors to the region where it illuminates.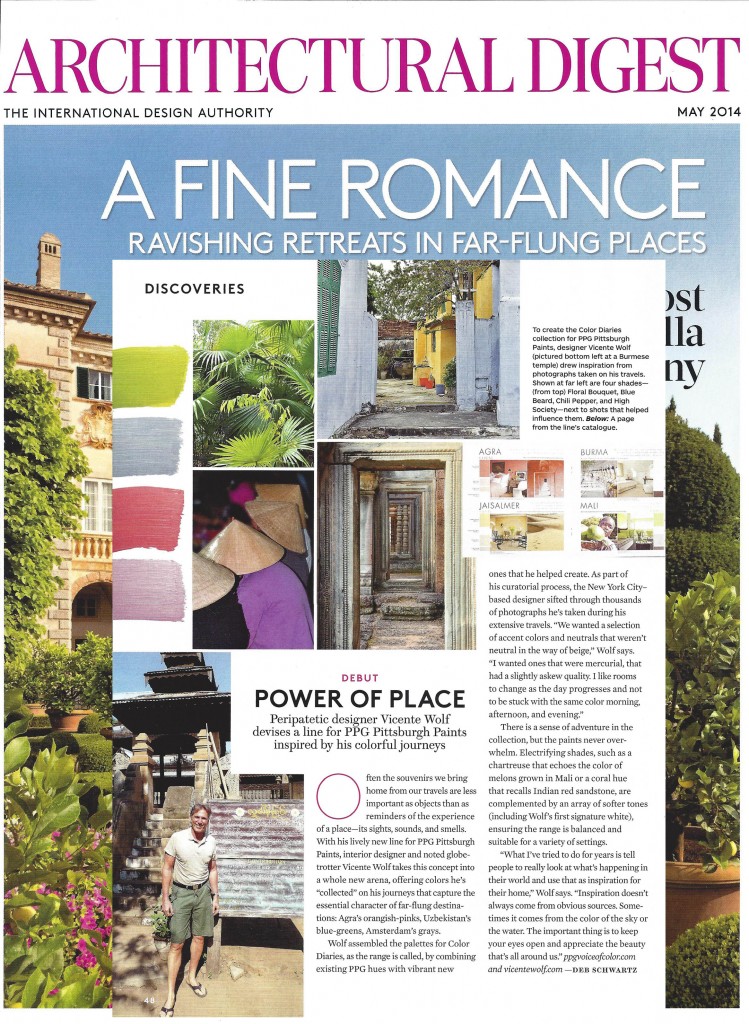 Try out my new collection and post your photos on PPG Pinterest page.
 https://www.pinterest.com/voiceofcolor/ 
https://www.pinterest.com/lifeinsketch/my-vicente-wolf-design-inspiration/
Let's start spring with color!
http://www.ppgvoiceofcolor.com/collections#vicente-wolf
PPG Store Locator http://www.ppgvoiceofcolor.com/products/store-locator
I lent my artwork for #thecronutmission & @godslovenyc! My carrier + 2  @DominiqueAnsel Cronuts™ + Thanksgiving. Bid now! glwd.org/thecronutmission