Whether your in the mood for the color of the season "Moody Blue" or interested in how someone in the design industry can make it without a formal education, domainehome.com provides great tips for those interested in living a more decorated life.  Check it out today!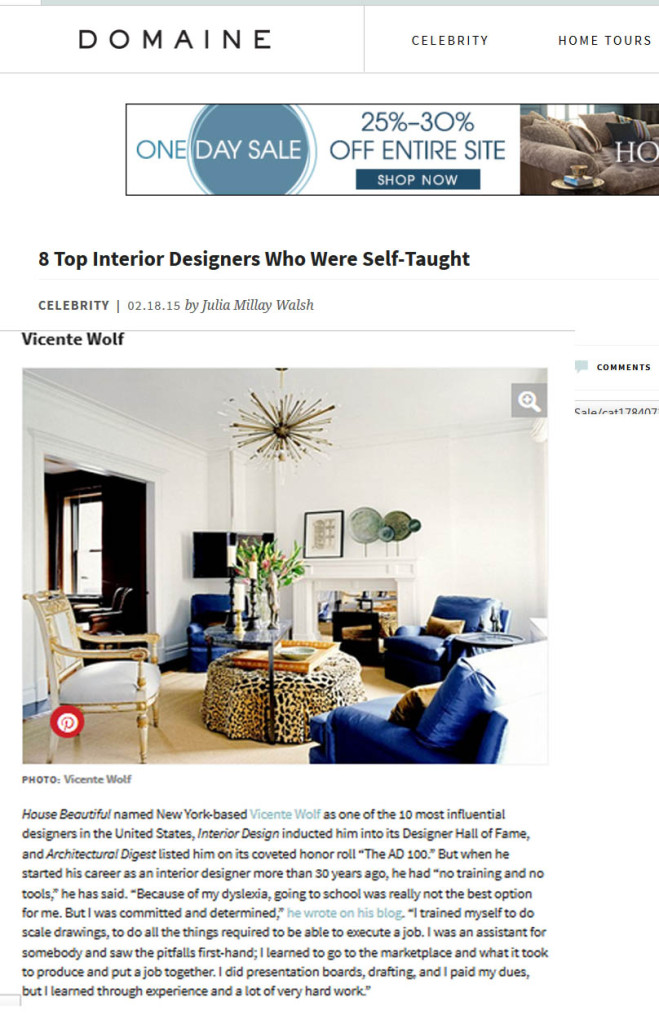 The 2015-16 Hinkley Lighting catalog is hot off the press and available digitally on hinkleylighting.com. Featuring expert advice from interior designers, stylists and editors on Hinkley's new residential outdoor lighting collection that's sleek and modern. Check it out today!
http://issuu.com/hinkleylighting/docs/cat2015_2016_chandelier_issuu 
http://www.hinkleylighting.com/dynamic/idea_center.aspx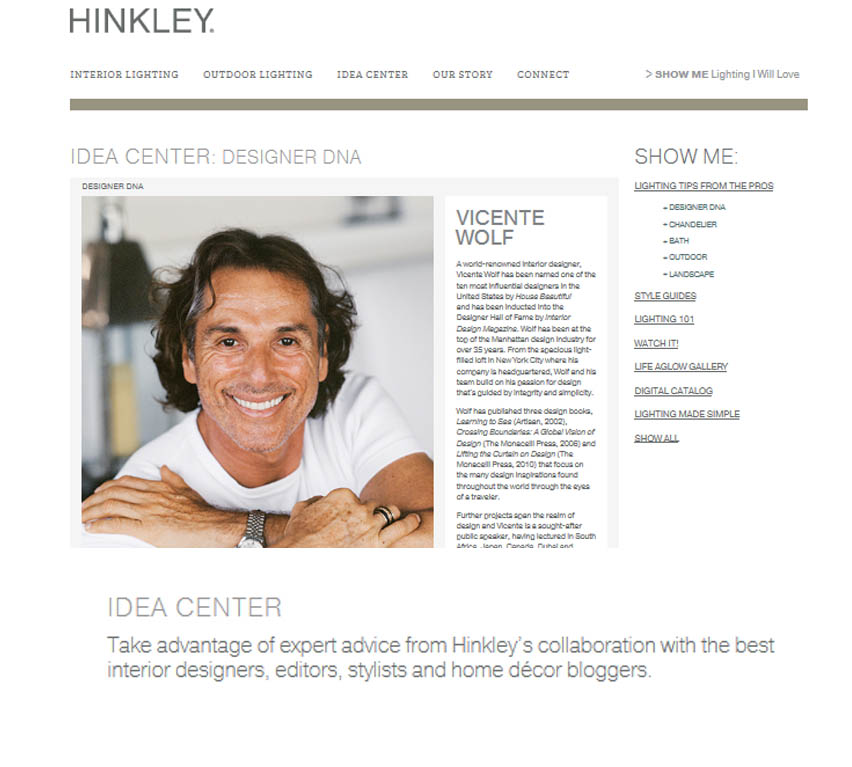 Be sure to check out EyeForArt.net! EYE FOR ART pairs designers and artisans with manufacturers, creating a path from factory to marketplace. The perfect formula for bringing innovation to the design industry.
http://eyeforart.net/clients/vicentewolf/