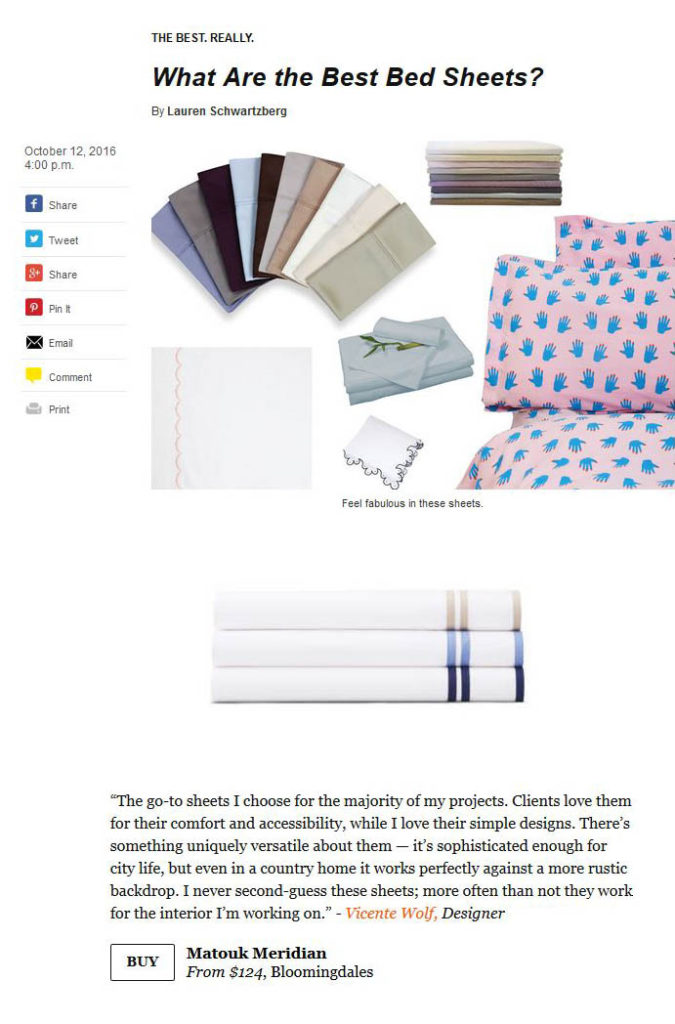 Thank you @Chen_Jason for including me in the shopping pages of nymag.com!
http://nymag.com/strategist/2016/10/what-are-the-best-bed-sheets.html
Not because he's a friend and a client but Dick Tarlow wrote an amazing off-Broadway play that I think everyone should see, The Trail of an American President. President George Bush Jr. is charged with three overarching crimes resulting from the war in Iraq—and every night a jury of audience members votes on whether he is guilty or not. In this play, Bush is charged with three overarching crimes resulting from his war against Iraq.  Superb casting and that capture the real sense of the history we are still living through. Limited engagement.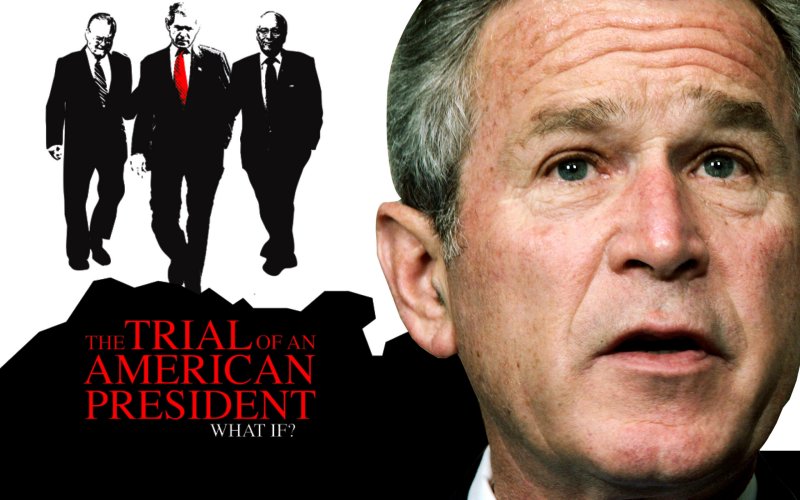 The Trial of an American President is at the Theatre Row-Lion Theater until October 15.
Tour A Manhattan Penthouse Designed By Vicente Wolf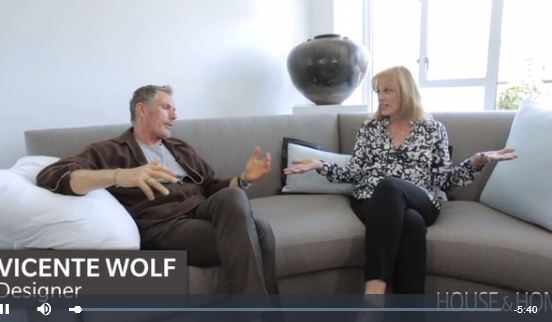 "Meet iconic designer Vicente Wolf during Lynda Reeves' interview with him in the stunning penthouse he designed for Manhattan House condominium — a New York City landmark. Get his take on trends, design advice and discover what inspires him most!
Vicente walks Lynda through the penthouse, where modern furniture and global finds combine to create an airy, eclectic and luxurious space. While the palette is predominantly monochromatic, unique pieces from India and Burma add warmth and character. An all-white bathroom, where intricate marble tile work done in India is the defining feature, is a favorite of the designer's.
~House and Home Magazine
Click the below link to view the video
https://houseandhome.com/video/meet-iconic-designer-vincente-wolf/
Items seen in this video can be purchased at
VW Home Showroom
333 West 39th St., 10th Floor
New York, NY 10018
212-244-5008