As this year comes to a close, I had the opportunity to work with Holiday House and FORD Explorer to support the fight against breast cancer. I love participating in this event because I am able to create beautiful designs to benefit a great cause! To my surprise, LXNY stopped by to speak with me regarding my design inspiration and how I was able to incorporate the FORD Explorer truck into my designs. The interview will air this Sunday, December 13th at 8:30am. So, get yourself a cup of morning coffee and enjoy!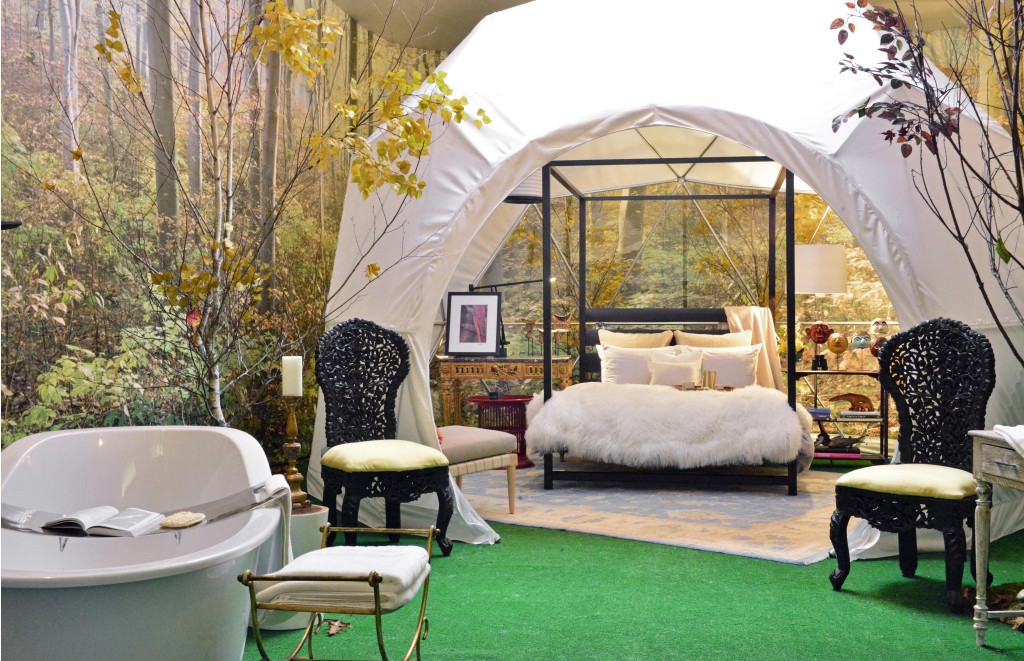 As Holiday House NYC 2015 begins,  I am excited to join forces with FORD Explorer & Traditional Home to create a tented dreamland that would convince the most unlikely candidate to explore the unknown using the design elements of nature. To create a dramatic bedroom, you don't have to live in a tent! Incorporating exotic elements mixed with contemporary pieces, will definitely give any room the WOW factor. Who knew living outdoors could be so glamorous!
Be sure to catch me until 1pm today as I takeover Traditional Home Instagram account with photos of my designs from Holiday House.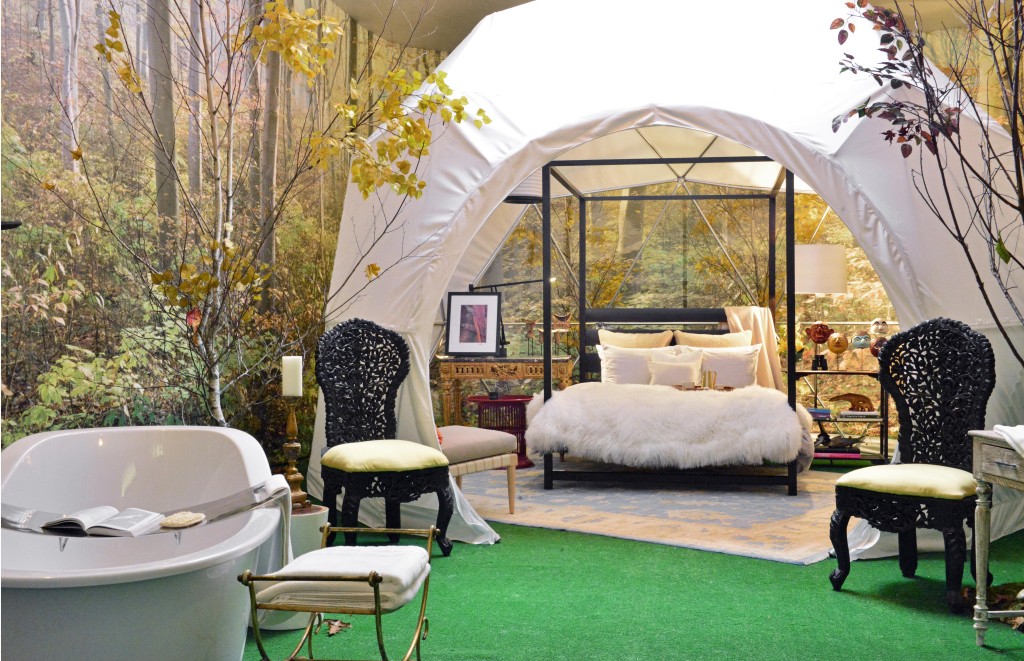 Sponsored by: FORD Explorer & Traditional Home
Credits:
Geodesic Pod by Pacific Domes
Arc bed, bed linen, towels and accessories by Calvin Klein
http://www.calvinklein.com/shop/en/ck/home-decor-collection
Rug by Solo
Wall Graphic by Murals Your Way
Audio/Video by Electronic Environments
Furnishings and Accessories by VW Home
http://www.vicentewolf.com/home/collections
Bath Tub by DXV
Floor lamp by Donghia
Tizio Table Lamp from MSK Illuminations
http://shop.mskillumination.com/
I have the tensity to reflect on great moments in my life and the "Learning to See" Design Seminar was one of those moments.  Taking several steps back to review the positive feedback and analyzing what actually went down.
For me, I started to implement some of the ideas that came from the group of designers. For example, sending out questionnaire to clients before the initial meeting which I thought was a great idea. How 22 people from different parts of the country were able to become a unit in such a short period of time was bazaar and humbling at the same time. It was a pleasure to share my experience with such an amazing group of designers. I look forward to keeping in touch with this wonderful group of peers.