Be sure to pick up "Interior Design Masterclass," 100 lessons from America's finest designers on the art of decoration by Carl Dellatore!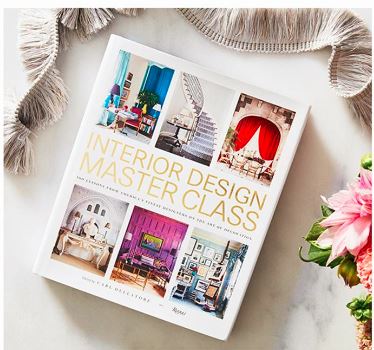 Join me Sept. 22nd at the #What'sNewWhat'sNow event for a lecture and book signing at Interior Crafts Suites916 at 200 Lexington Ave., New York City at 5pm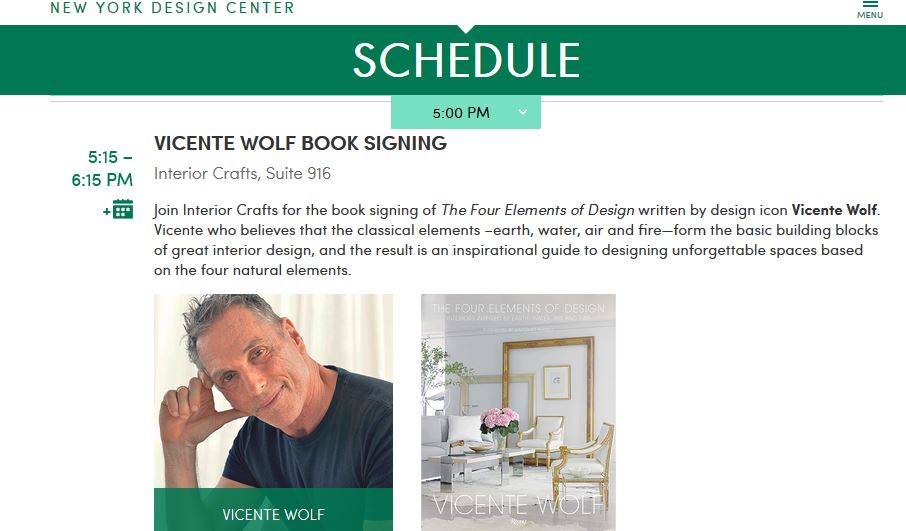 Save
Save
Save
Join me at the New York Design Center as I will be signing my new book "The Four Elements of Design" at the Interiorcraftsinc.com Showroom on September 22nd from 5:15pm to 6:15pm.  Come out and enjoy interiors with me!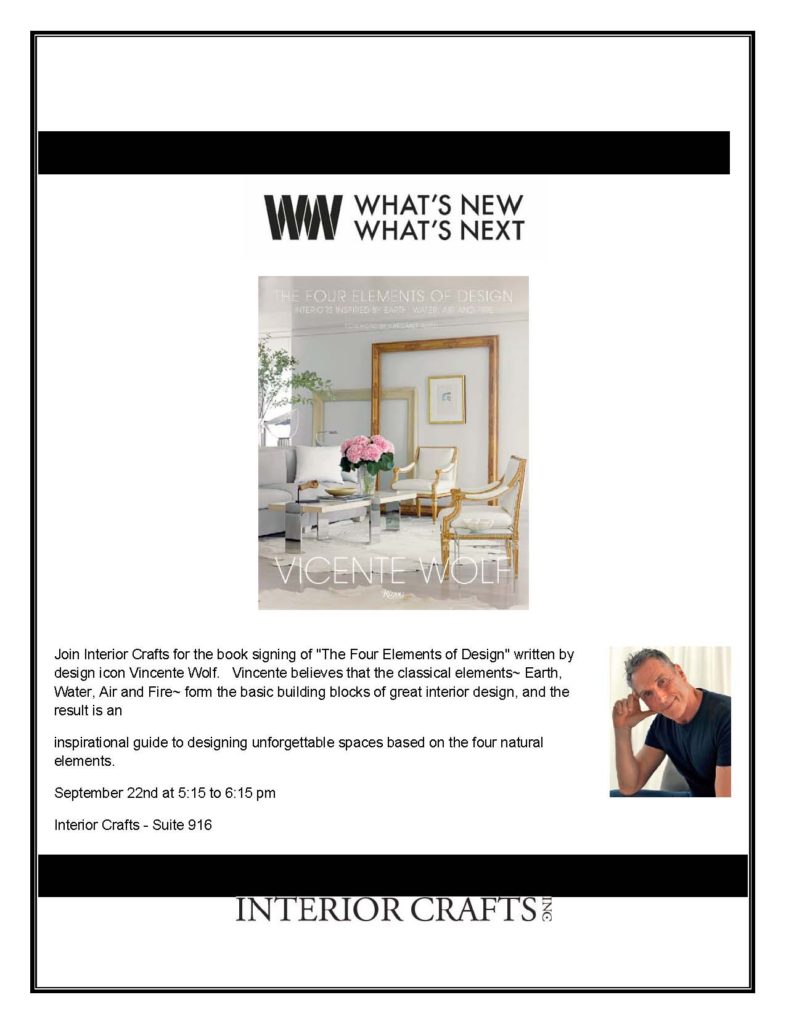 New York Design Center
200 Lexington Ave.
Interior Crafts, Suite 916
New York City
Save