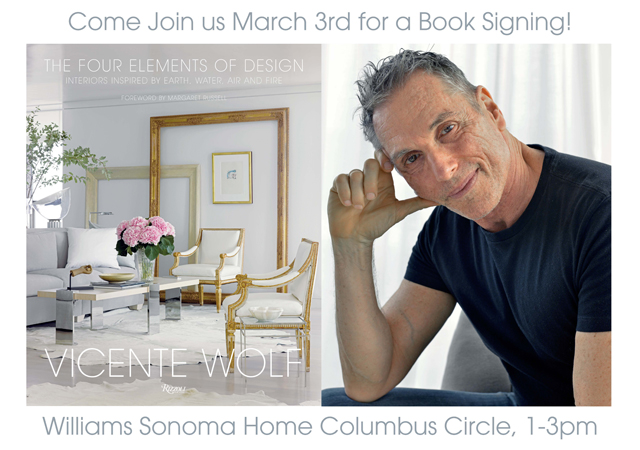 Meet the renowned Vicente Wolf for a book signing and conversation on his global design viewpoint. His fourth book, THE FOUR ELEMENTS OF DESIGN, with a forward by Margaret Russell, will be available for signing. The book showcases his own captivating photography and interiors and explores his belief that the classical elements – earth, water, air and fire – form the basic building blocks of sumptuous and dramatic interiors.
Saturday, March 3, 2018
1:00 to 3:00 PM
Williams-Sonoma Columbus Circle
10 Columbus Circle, Suite 114
Link to Register:
MARK YOUR CALENDARS!
The Home Within, with Wendy Goodman, Vicente Wolf & Internationally-acclaimed spiritual author, Marianne Williamson at ABC Carpet & Home.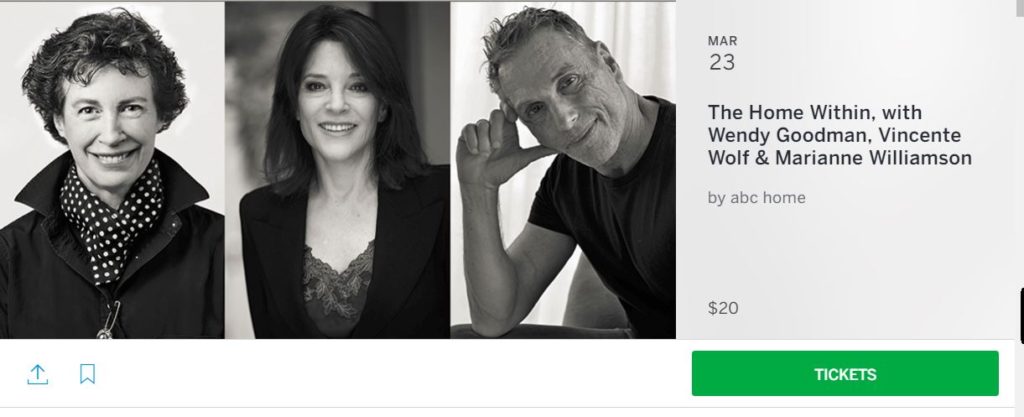 DATE AND TIME
Thu, March 23, 2017
7:00 PM – 8:30 PM EDT
Save
Save
Save
This has been a busy week for me as I traveled to Tbilisi, Georgia to wrap up a commercial/residential project, booked a TV appearance to discuss design and then hosted a book signing to complete the trip.  After 4 days in Tbilisi,  I had the pleasure to attend a private dinner at Leila Heller Gallery hosted by Galerie Magazine in NYC.  An artful ending to a busy week!

Selfie with guest at book signing for The Four Elements of Design in Tbilisi, Georgia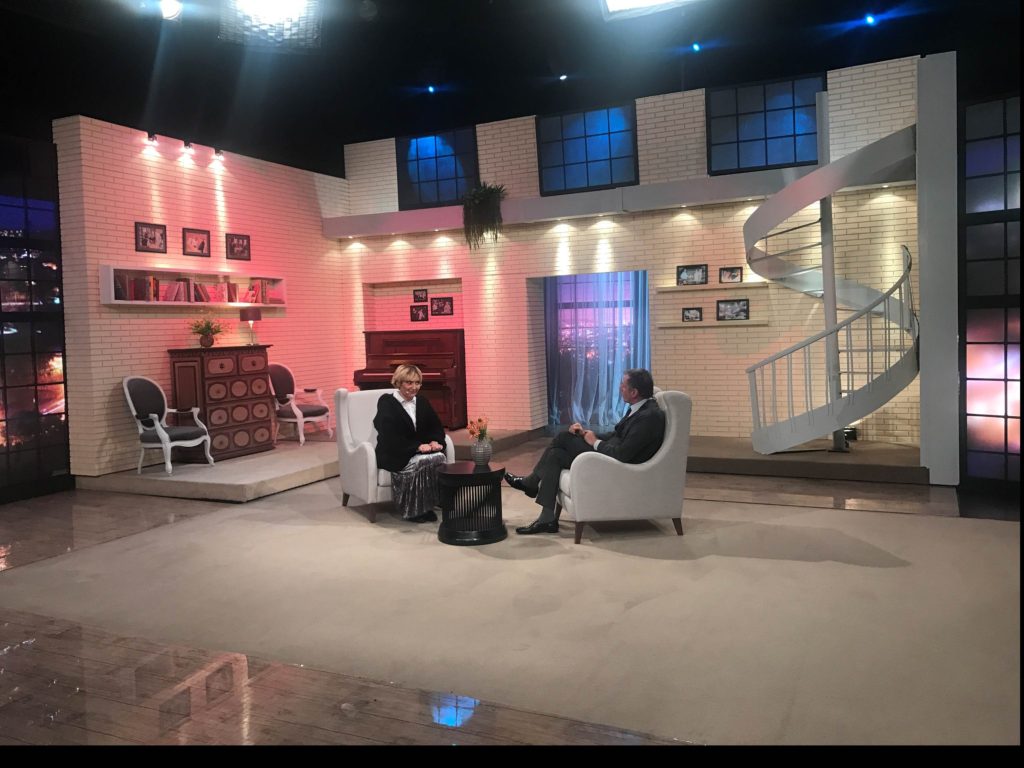 TV appearance in Tbilisi, Georgia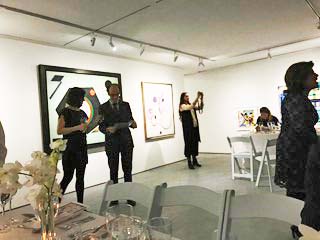 Dinner at Leila Heller Gallery hosted by Galerie Magazine
http://www.galeriemagazine.com/
Save
Save
Save
Save
Save
Save
Save
Save