I have the tensity to reflect on great moments in my life and the "Learning to See" Design Seminar was one of those moments.  Taking several steps back to review the positive feedback and analyzing what actually went down.
For me, I started to implement some of the ideas that came from the group of designers. For example, sending out questionnaire to clients before the initial meeting which I thought was a great idea. How 22 people from different parts of the country were able to become a unit in such a short period of time was bazaar and humbling at the same time. It was a pleasure to share my experience with such an amazing group of designers. I look forward to keeping in touch with this wonderful group of peers.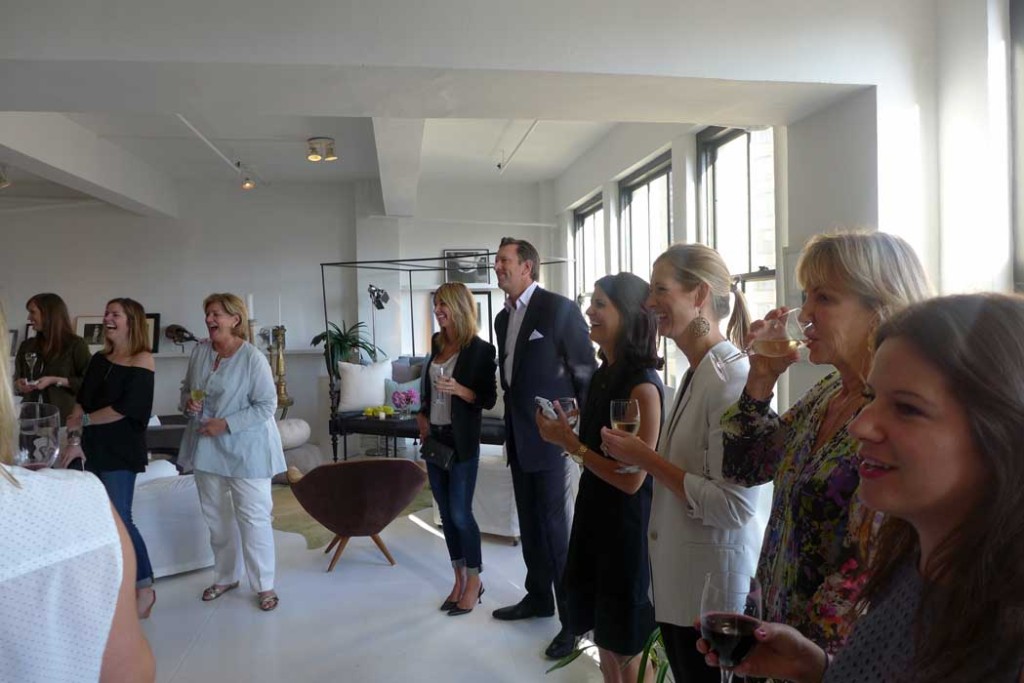 This year's "Learning to See" Design Seminar at The Glasshouse in New York City was a success! I was thrilled to learn so much about each designer concerns and excited to host such an informative event. I had the pleasure to speak with writer, Katy Olson from Editor at Large on my takeaway from the seminar in hopes that another seminar will be planned for the near future. After tons of planning for my very 1st design seminar, I am literally exhausted with joy but curious about my lineup for next year.
Check out the article at http://www.editoratlarge.com/articles/5472/5-takeaways-from-vicente-wolf-s-two-day-designer-seminar.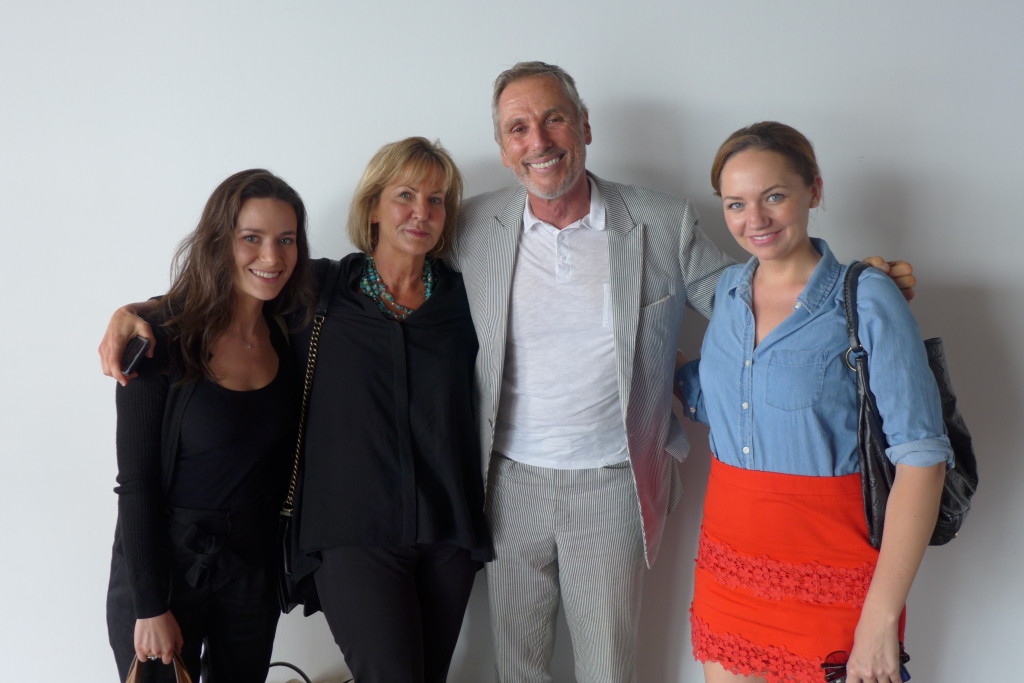 Writer, Katy Olson (far right) with fellow designers Sabina Birnbaum (far right) and Kim Abbott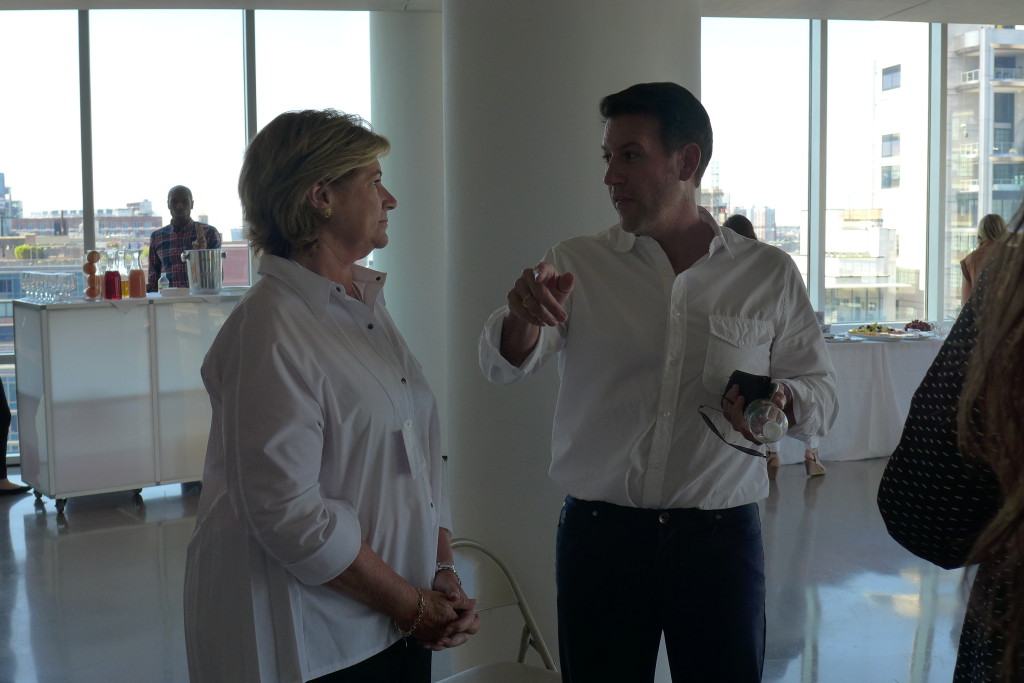 Michael Bruno (far right) with fellow designer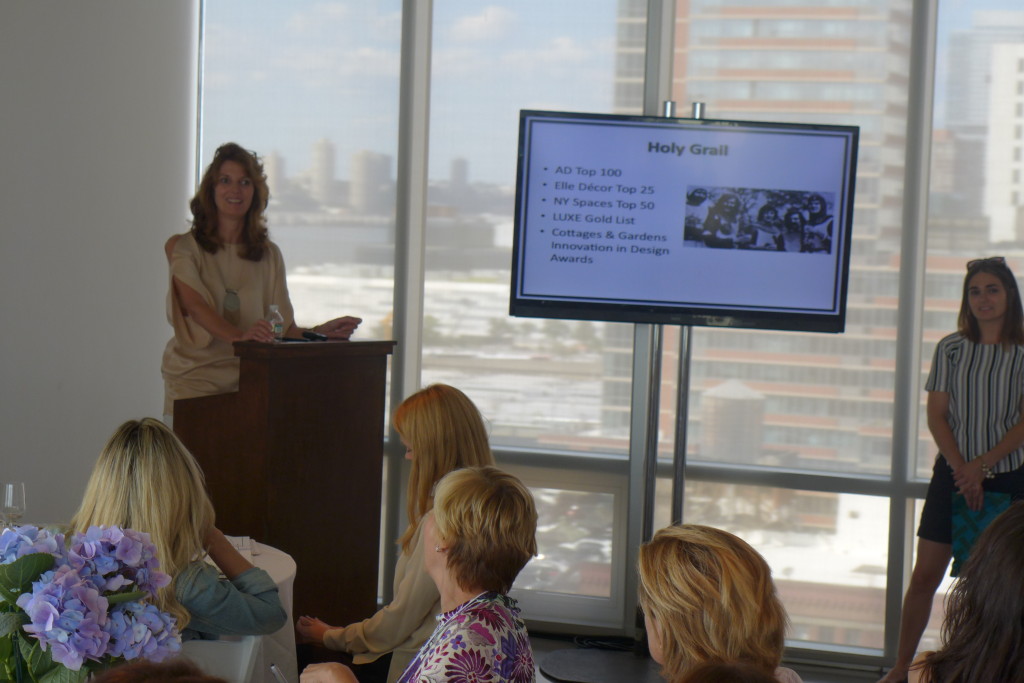 Katharina Plath of Head and Hand PR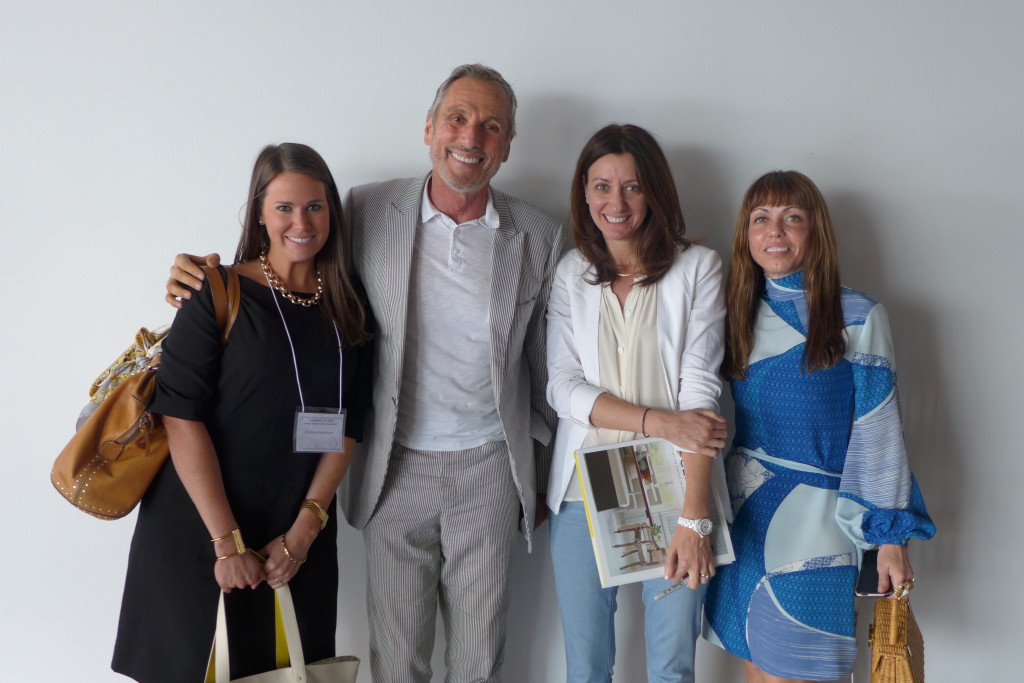 Designers Chelsea Robinson (far left), Silvine Leone (far right) and writer Zlata Naumovski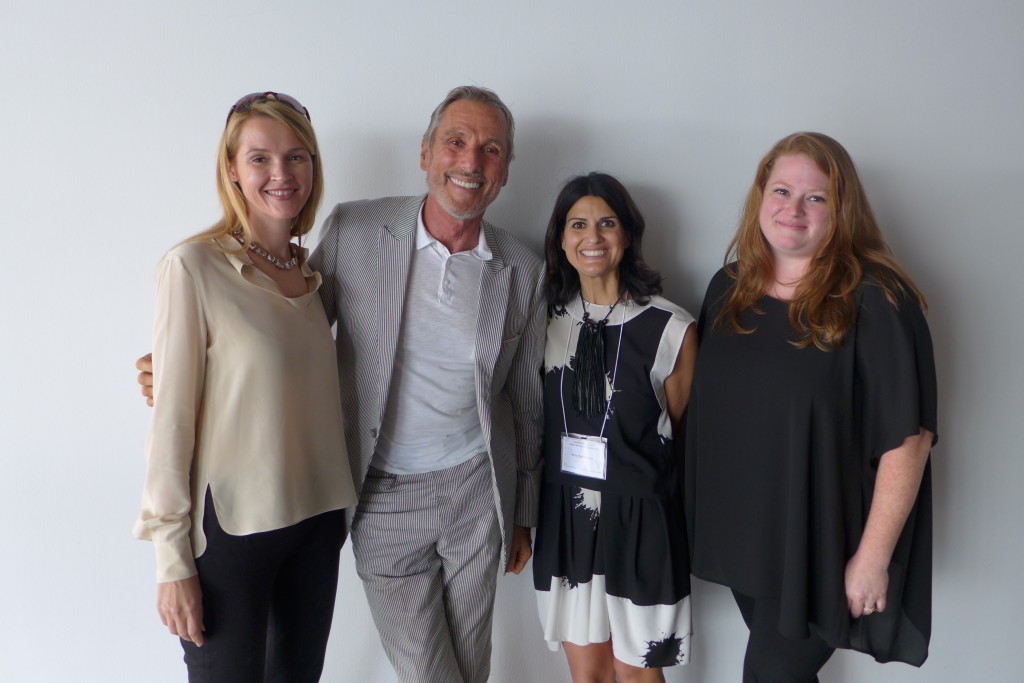 Designers Keeley Green, Amy Kartheiser and Christy Pino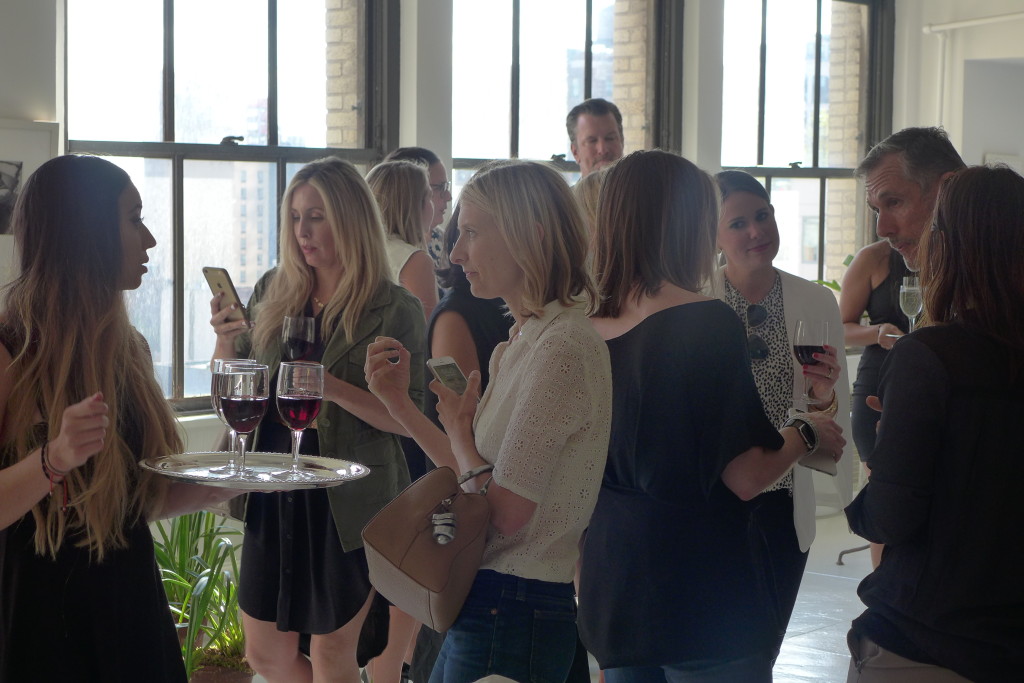 Private cocktail party at my home in New York City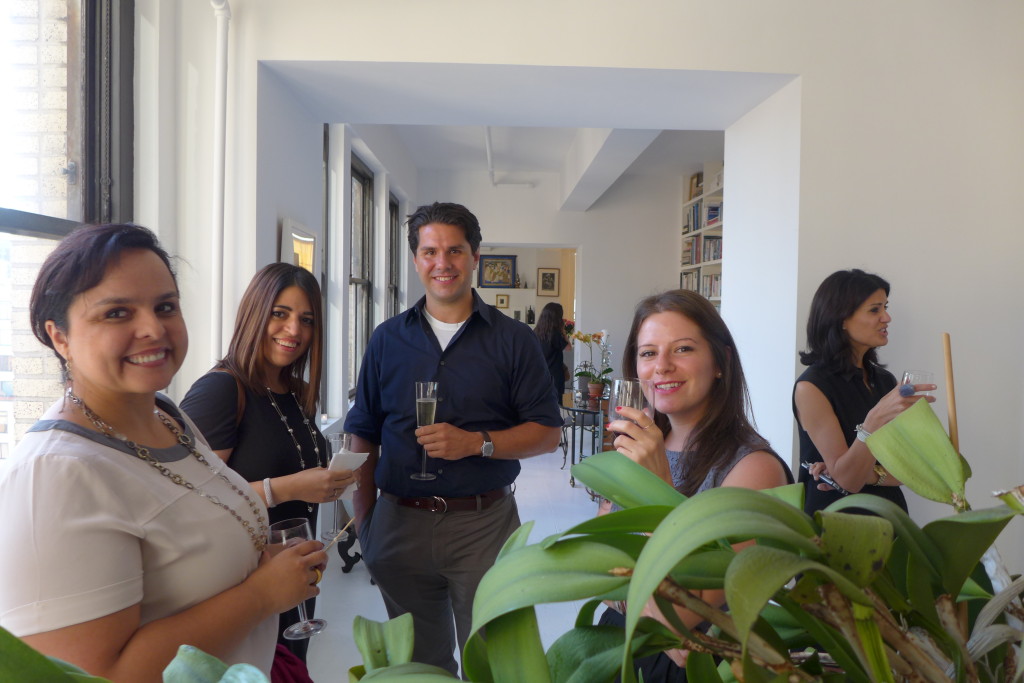 Design team at Vicente Wolf Associates
As always, I am looking forward to meeting everyone at the "Learning to See" Design Seminar on July 22nd – 23rd at The Glasshouse in NYC. We are receiving tons of questions so, this weekend I will be reading each question and making sure I address them all at the seminar.  Below is a question from a designer looking to get "unstuck." Believe me, we all know about this problem and I will tell you how to handle it.
Designer Question:
One issue I am running into lately, that I would love to have addressed during a round table discussion, is what to do when your client is unhappy with a piece of furniture, installed carpet, etc. It is non returnable and non refundable. Your goal is to keep your client happy and satisfied, yet at the same time you cannot get stuck replacing a 10K carpet because the client does not like the way it looks, even though they approved it and it is perfectly great carpet. Help. I am running into situations like this quite a bit recently.