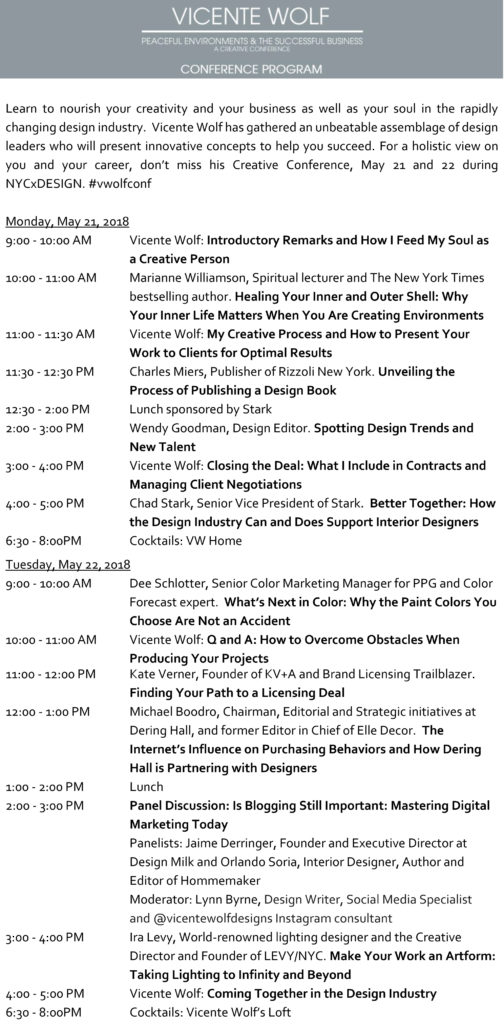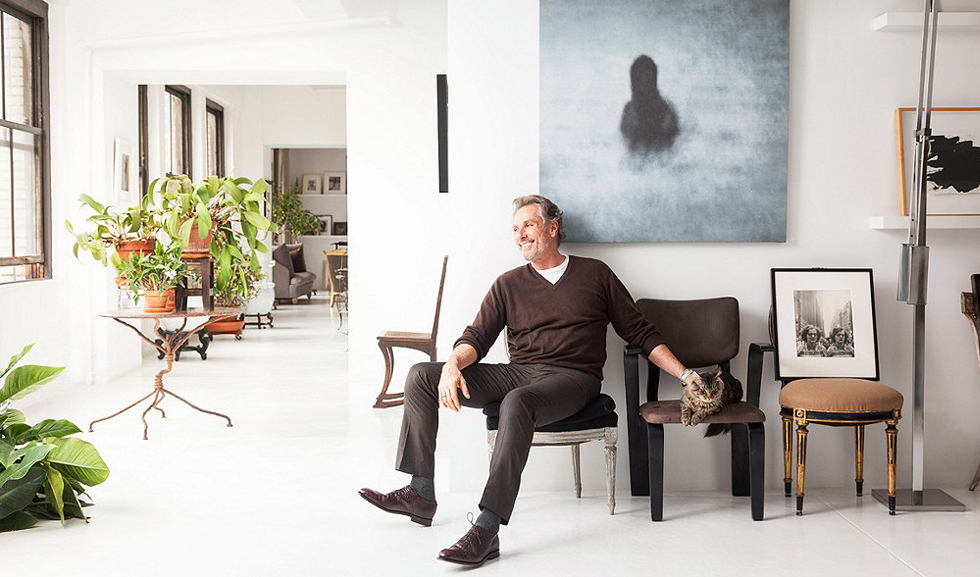 Come join me May 21-22, 2018 during NYCxDesign for an insightful seminar held at The Glasshouses to bolster all professions in the Creative Economy.
If you would like more information, click below.
https://www.eventbrite.com/e/vicente-wolf-creatives-conference-tickets-43819584557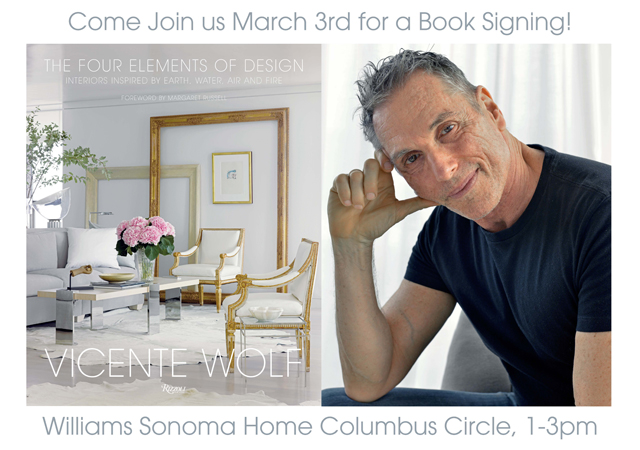 Meet the renowned Vicente Wolf for a book signing and conversation on his global design viewpoint. His fourth book, THE FOUR ELEMENTS OF DESIGN, with a forward by Margaret Russell, will be available for signing. The book showcases his own captivating photography and interiors and explores his belief that the classical elements – earth, water, air and fire – form the basic building blocks of sumptuous and dramatic interiors.
Saturday, March 3, 2018
1:00 to 3:00 PM
Williams-Sonoma Columbus Circle
10 Columbus Circle, Suite 114
Link to Register: