What an honor, I was nominated for New York Spaces magazine "Leaders in Home Products Design AWARD." Help me win! Vote for "Vicente Wolf for VW Home" in the product line category. Must be a resident of the NY Tri-State area and you can only vote once. Spread the word. Voting ends March 3rd. Here's the link http://bit.ly/2lrUg1T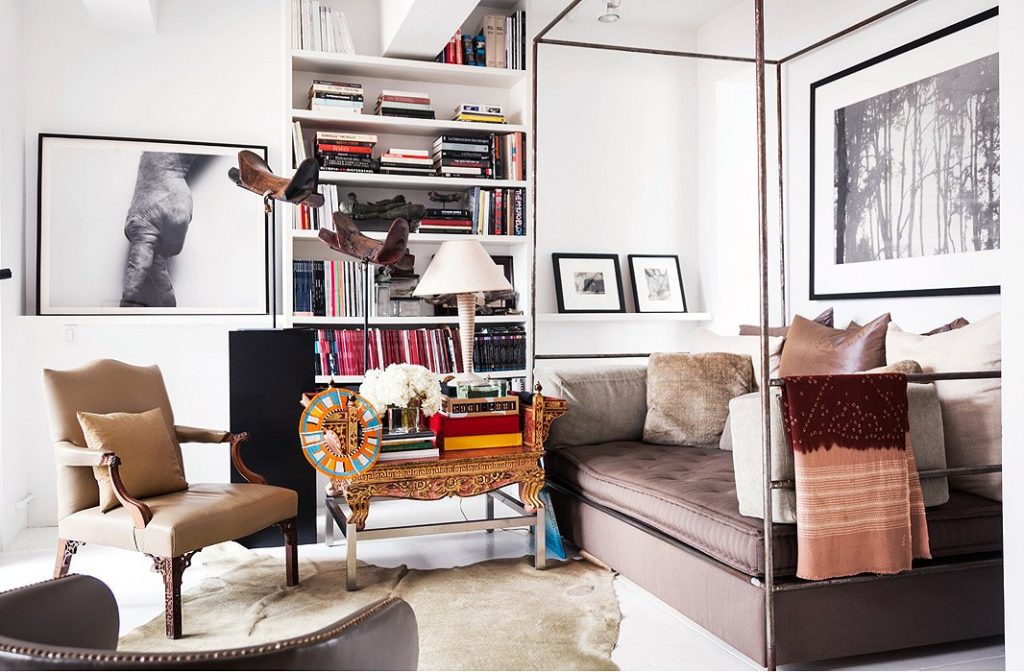 Katie Scott & Vicente Wolf Jewelry Collaboration
Inspired by Nature & Architecture
"It's been a dream come true to work with Katie Scott on this collection. A two part collection,  one inspired by nature and the other inspired by Wallis Simpson the Duchess of Windsor." – Vicente Wolf
Shop the collection at https://www.katiescottjewelry.com/7_277-jewelry-katie-scott-x-vicente-wolf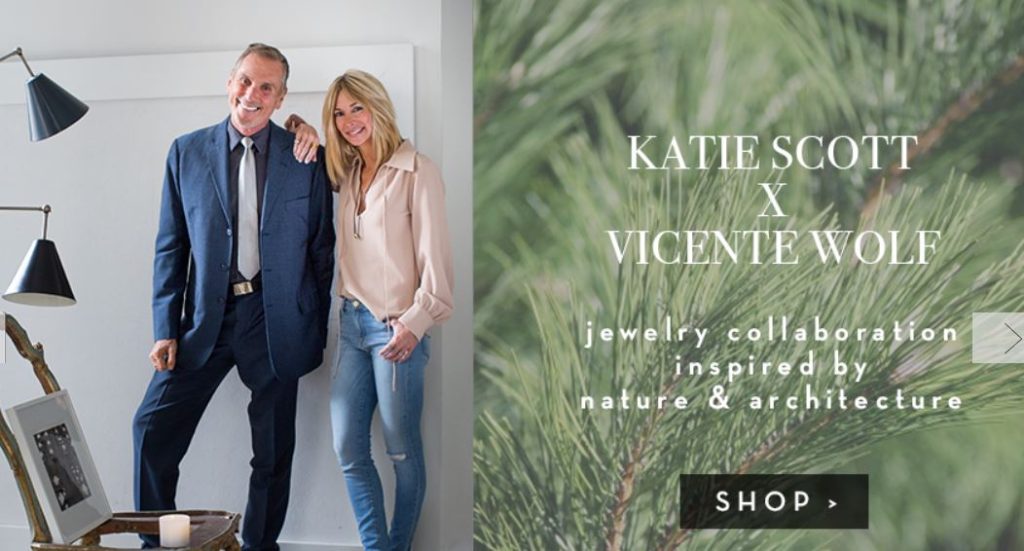 "Collaborating with Vicente Wolf is literally a dream that has come to fruition. I have admired his natural gift for design since the first time I saw his work in Architectural Digest, June 1998. I saved that issue, and the bookmark I used is still in it's place eighteen years later. I do not believe in coincidences, so I consider this to be a divine collaboration. This timeless collection is inspired by nature and architecture." – Katie Scott
Vicente Wolf Host Educational Design Seminar on "Creating Peaceful Spaces in Turbulent Times and How to Succeed in Business."
Interior design expert Vicente Wolf will present "Creating Peaceful Spaces in Turbulent Times and How to Succeed in Business," a seminar that will allow interior professionals to experience the step-by-step processes and techniques to run a successful design business in 2017. This seminar is a comprehensive course, giving designers an inside look at the creative and business-side of interior design. Offering the perfect setting for guests to get inspired and expand their interior design expertise.
This one day event will include guest speakers that will provide straight talk and information to help designers exceed their potential and achieve results in today's industry. This event will take place in New York City.
Attendees will take a tour of VW Home Showroom where they will discuss custom vs. ready-made furniture. Guests are then invited to a private cocktail party at Mr. Wolf's private loft in New York City, where they will continue their discussion and gather inspirational ideas for their own projects. Stay tuned for more information on this exciting event!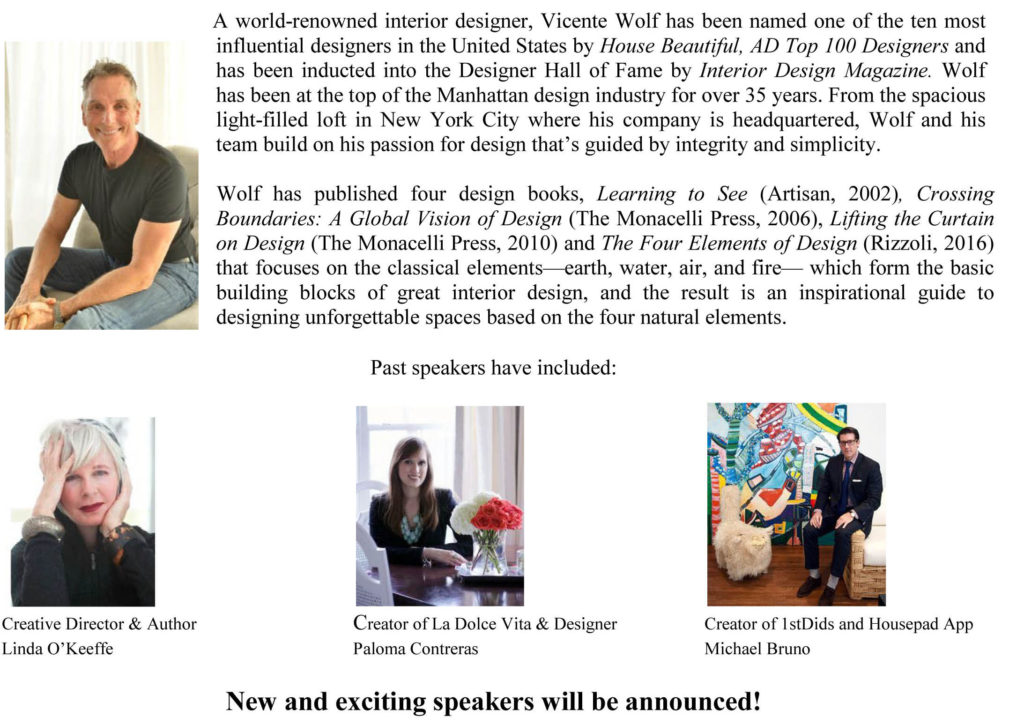 Save
Save
Save