In the August issue of NY Spaces, I had the opportunity to share my favorite places in Montauk! In the city of Montauk, it's all about relaxing, farm to table local restaurants and enjoying the outdoors. It's not only my escape from the city but it's also my second home. Be sure to pick up the August Issue of NY Spaces on newsstands today.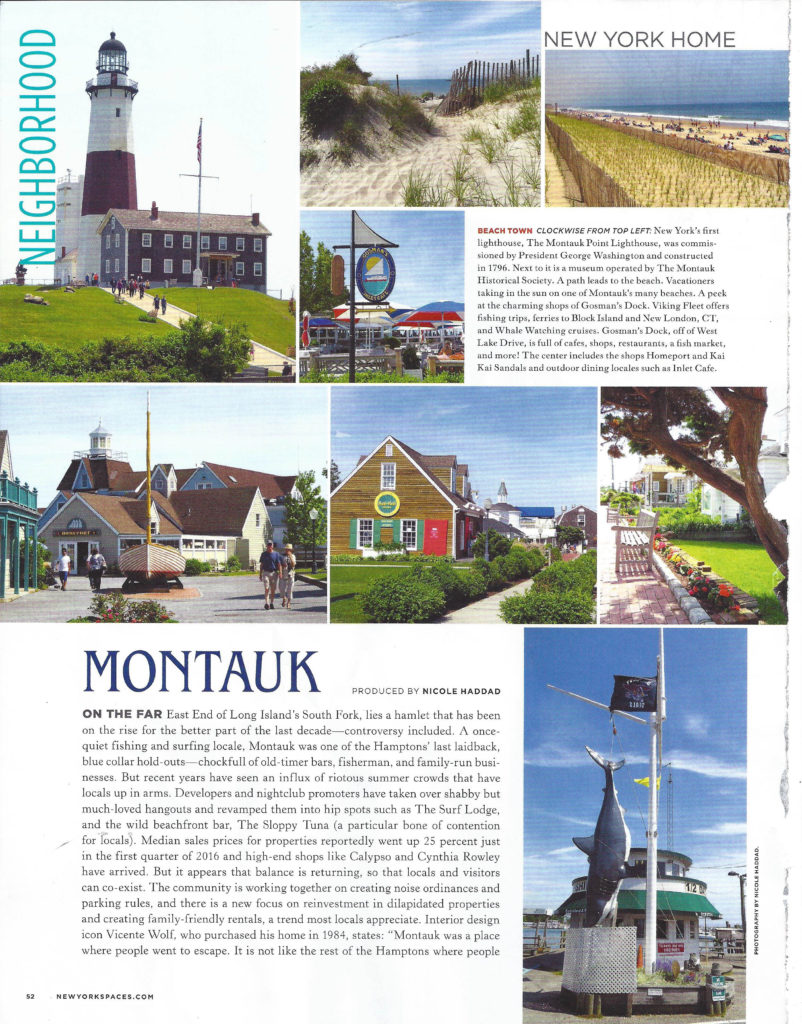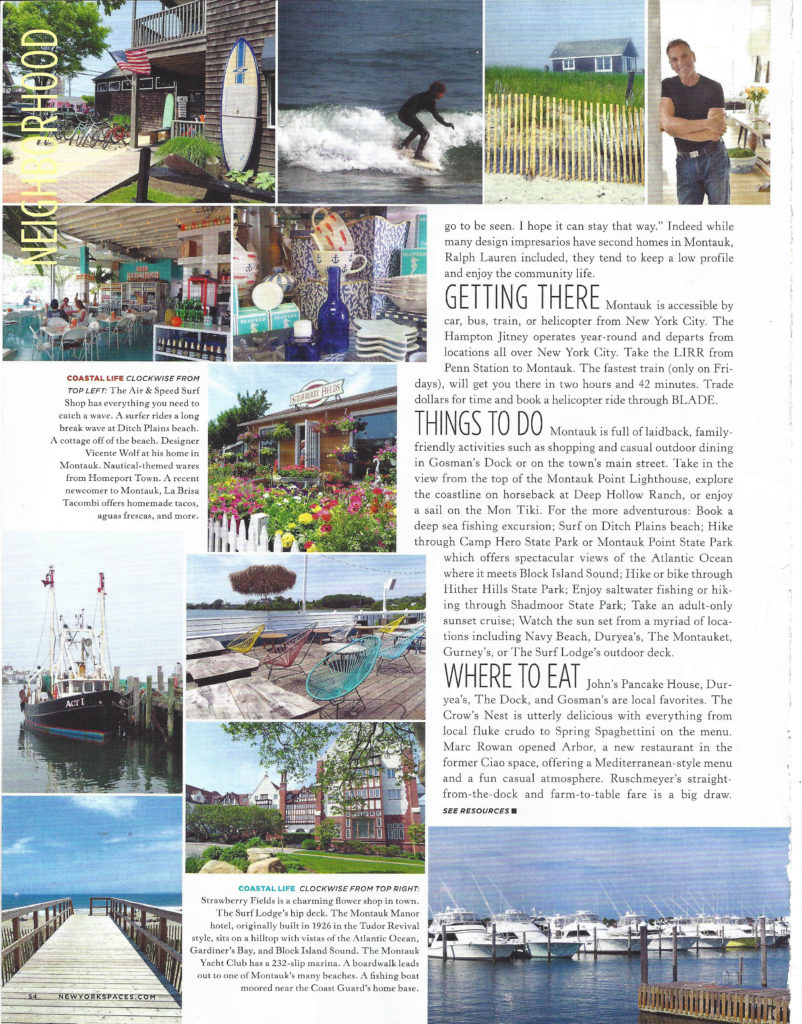 Book Review as it appeared in NY Spaces August 2016 issue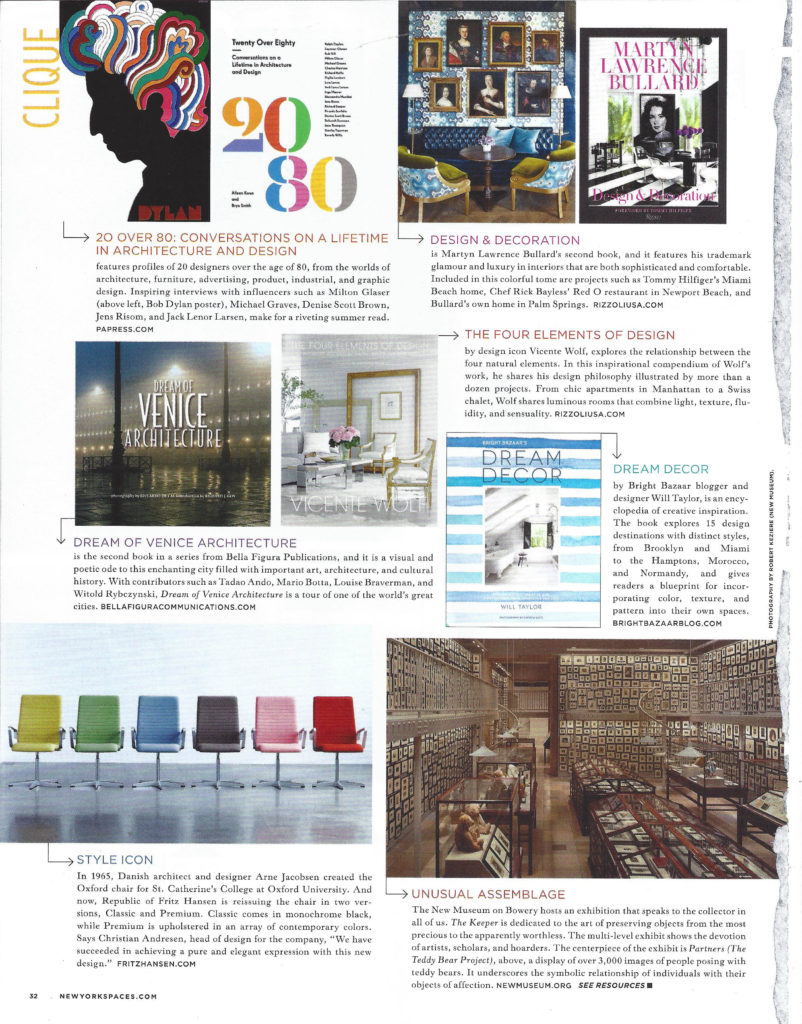 Save
Save
As Holiday House NYC 2015 begins,  I am excited to join forces with FORD Explorer & Traditional Home to create a tented dreamland that would convince the most unlikely candidate to explore the unknown using the design elements of nature. To create a dramatic bedroom, you don't have to live in a tent! Incorporating exotic elements mixed with contemporary pieces, will definitely give any room the WOW factor. Who knew living outdoors could be so glamorous!
Be sure to catch me until 1pm today as I takeover Traditional Home Instagram account with photos of my designs from Holiday House.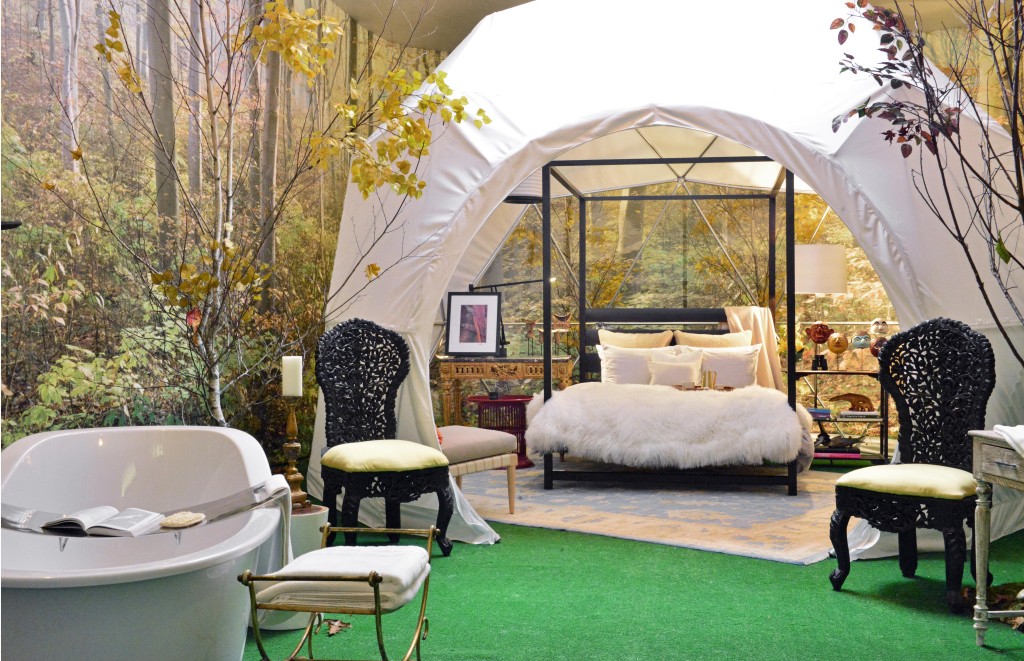 Sponsored by: FORD Explorer & Traditional Home
Credits:
Geodesic Pod by Pacific Domes
Arc bed, bed linen, towels and accessories by Calvin Klein
http://www.calvinklein.com/shop/en/ck/home-decor-collection
Rug by Solo
Wall Graphic by Murals Your Way
Audio/Video by Electronic Environments
Furnishings and Accessories by VW Home
http://www.vicentewolf.com/home/collections
Bath Tub by DXV
Floor lamp by Donghia
Tizio Table Lamp from MSK Illuminations
http://shop.mskillumination.com/
Thanks to all the editors who came out to the PPG Voice of Color event to view my new "Color Diaries" collection. This intimate event was hosted at my home in the city. I thought it was a great way to allow editors to get a sense of who I am and how I live. I really had a blast discussing the inspiration behind all of these wonderful colors and how I apply them to my designs. I'm usually known for neutral environments but designing rooms with a pop of color is an influence from my global travels. From the spice markets of India to the Prussian Blue architecture in Uzbekistan.
Travel will expand your creative prospective, training the eye to see color from different angles! Check out the event at http://instagram.com/voiceofcolor or http://www.ppgvoiceofcolor.com.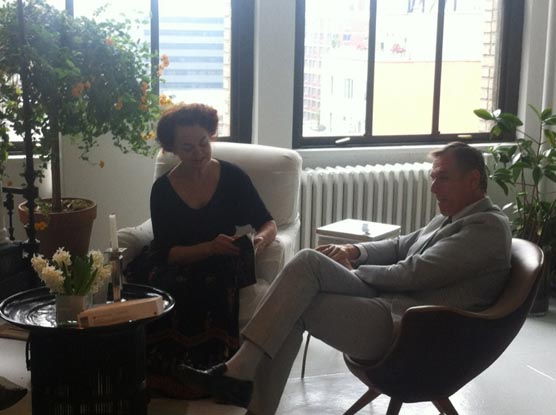 My dear friend, Christine from Hearst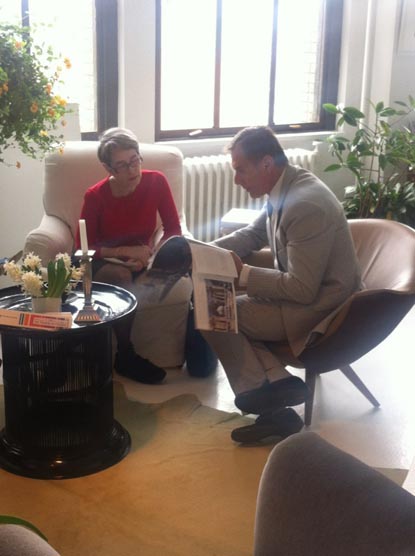 Deborah from This Old House had great design questions and readers who are constantly seeking new design challenges with various color palettes. Such a joy to hear!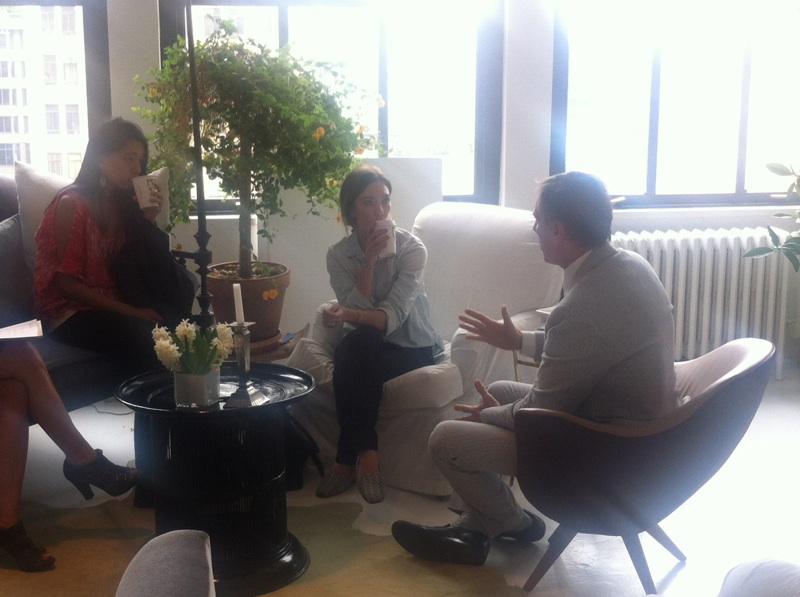 Amy & Kristin from Haute Living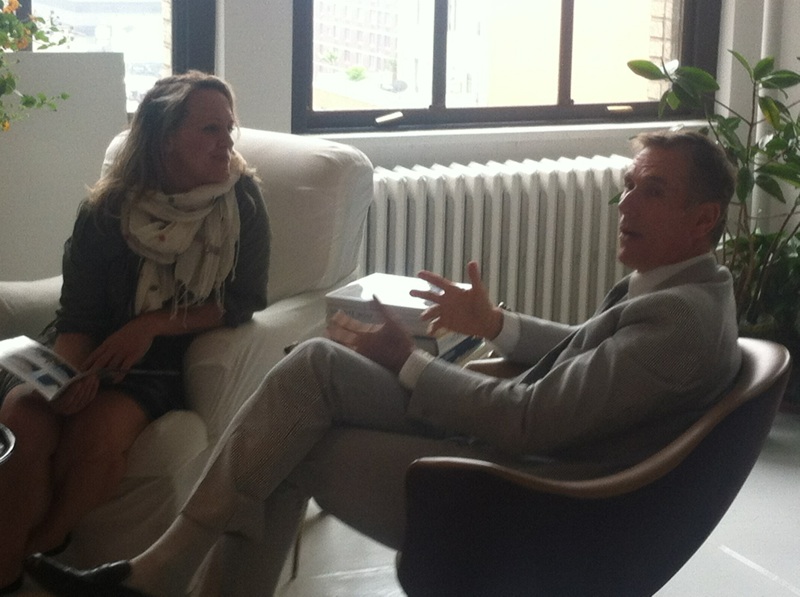 It's always a joy to hang out with Kate from InStyle!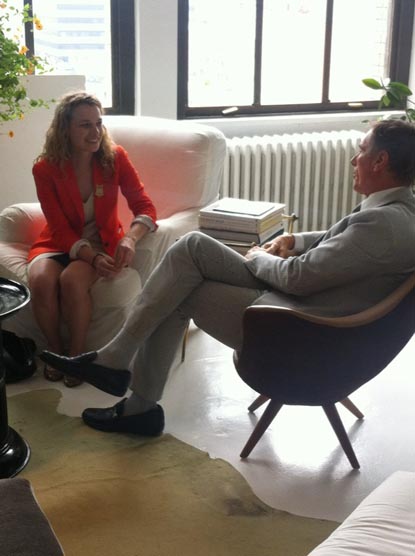 Alissa from Hospitality Design was intrigued by what inspired my collection and how any element can trigger a color pattern.  Our conversation went from color, architecture, traveling the world and then Paris (of course). Enjoy your stay in Paris, Alissa!