Winter is often the time when people draw within themselves and withdraw from the world. Using Feng Shui methods to light up and enhance your house can be a terrific way to push away the winter blues and bring fresh energy into your house and life. Here are five things you can easily do yourself.
Feng Shui Tip #1 – Add Warm Colors
Red, yellow and orange are feng shui colors that represent fire, warmth and masculine active energy. You can add pillows, throws and floor rugs to your home to liven up the decor and bring wanted warmth and activity into your home during cold winter months.
To enhance the feng shui energy, choose natural fabrics with natural vegetable dyes. Often, you can find wonderful inexpensive colorful decorator items at thrift stores, international markets and flea markets.
Feng Shui Tip #2 – Add Indoor Plants
Indoor plants are a great way to bring positive feng shui energy into your home. Place them near windows, in hallways and in places where you want to divert difficult energy and improve the flow of a room or space.
Choose plants that are easy to care for and do well indoors. Avoid placing indoor plants near heating vents or fireplace or wood stoves. Also, a mix of large and small plants can add diversity and visual interest to your home.
Feng Shui Tip #3 – Improve Your Lighting
One of the things you can do to improve your feng shui energy during the winter is to install full spectrum light bulbs in your lighting fixtures and lamps. Full spectrum light bulbs have light that is extremely close to natural sunlight and will naturally improve your energy and mood.
Also, open windows and allow light into your house as much as possible. Natural sunlight will enhance and improve positive energy flow through your house during dim winter months.
Feng Shui Tip #4 – Winterize Water Elements
If you have installed a water element or feature in your backyard, perform any needed maintenance to prevent damage from freezing. Water elements, even when they are winterized, are one of the four elements you should integrate into your home and living environment for feng shui balance.
In your home, add a small desk or table fountain to bring the water element inside. Add small plants around it to encourage positive feng shui energy and improve energy flow throughout your house.
Feng Shui Tip #5 – Plant Evergreens
Another thing to add to your home for winter is evergreen plants. Inside your home, plant them in large containers and place them near doorways and in hall entry ways. Outside, plant evergreen trees to encourage positive feng shui energy into your living space and residence.
Winter months can be a great time to redirect energy in your home. Feng shui techniques allow you to encourage positive energy in your living space to promote positive emotions, prosperity and abundance.
Author Bio: Michael Schnippering is the founder of Feng Shui at Work. He is committed to the true art and science of Feng Shui. Over the years his Feng Shui practice has taken him to various parts of the United States, Germany, France, Spain, Colombia and Argentina. If you'd like to learn more about Feng Shui, read Michael' blog and follow him on Twitter @fengshuiatwork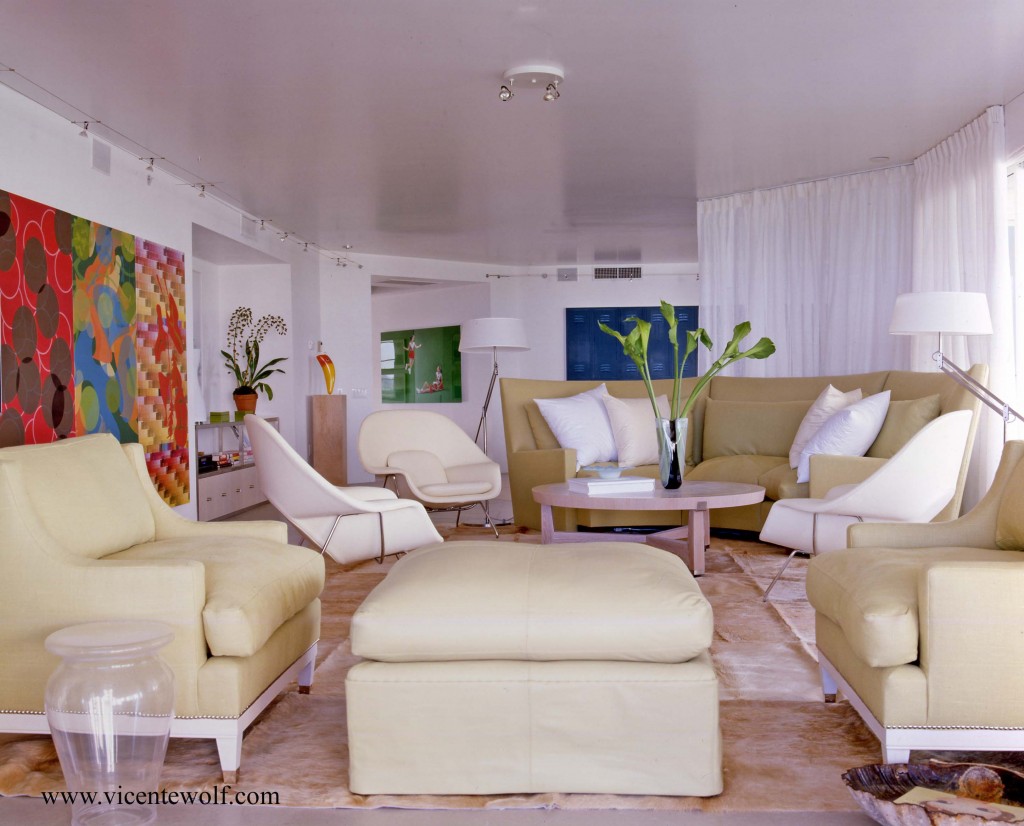 Hello friends, both old and new!  This is James Swan author and host of the web series Masters of Design. What a joy to be guest blogging for Vicente Wolf and a double joy to share with you my hour long conversation with Vicente from our recent Masters of Design Interview.
"If you hold a cat by the tail you learn things you cannot learn any other way." Mark Twain. My belief in the power of learning is what prompted me to launch The Masters of Design Web Series. This series of hour long web based conversations with leaders in the worlds of design and decoration offers listeners, around the world, unique insight into the lives and businesses of today's leading tastemakers. Questions from our listening partners as well as those from our research team form the framework for these lively conversations.  Our invitation for Vicente Wolf to kick off our most recent series was a result of the respect his work and career have generated over the years. His artistry and thoughtful approach to the profession mark him as one from whom there is much to learn and Mr. Wolf does not disappoint. Self-effacing, witty and kind, I think you'll agree our time with Vicente Wolf, Master of Design, was well spent. 
http://instantteleseminar.com/?eventid=19374861
 The code is: Masters1.1.
The Art of the Interview… 
Hello lovely Vicente Wolf readers! It's such a pleasure to be posting here today on a blog that has been quite an inspiration and resource as a young designer and fellow blogger. My name is Cassandra LaValle and I write coco+kelley  – a blog where I post on interiors, fashion and entertaining. A few months back, I began an interview series called Vignette, and was lucky enough to kick things off by having Vicente as my first featured designer. The post was a huge success due to two things – the talent of my writer and interviewer, Annie Lou Berman, and Vicente's willingness to be candid and thoughtful in his responses to our questions.
Whether you are a designer or a blogger, you have probably been on one side of an interview, and you know how quickly things can go bad, fall flat or be poorly edited. Today, Annie Lou and I wanted to talk a bit about what makes an interview successful and interesting so that both parties get the most out of the experience! 
1. Do your homework. 
Before you sit down to interview someone, it's important that you research them as much as possible. You would think this would be a no-brainer, but you'd be surprised at how truly unprepared people are! Read past interviews to see what types of questions they've already answered (and avoid the ones they've answered a million times!). Look at their work – and not just recent work, but the progression of their entire career. Don't forget to look at interests beyond their professional life as well, so that you can make a connection on a personal level. And most of all, once you take in all this information, be absolutely genuine in how you use it to start a conversation. If you are being interviewed, you should always know the audience you're speaking to as well so that you can keep the conversation relevant to the readers or viewers. Which leads to tip #2…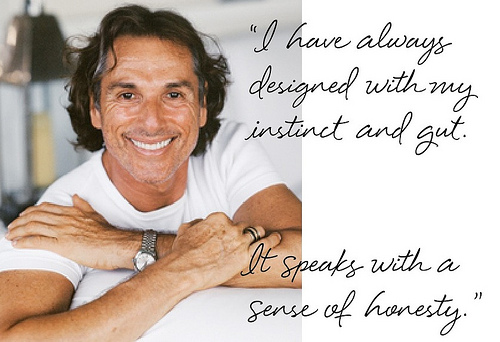 2. Have a conversation. 
Yes, interviewers should always be prepared with a list of questions, but think of all the information you're missing out on by not having an actual interactive conversation! Instead of shooting off your usual list, pick up the phone or meet your subject in person. They're much more likely to give you some fantastic stories or tidbits of information. This goes for the person being interviewed as well! As much as you'd like to be prepped for an interview, in order to come off as genuine and thoughtful it pays to be a little unprepared. And if there are questions you don't want to answer or prefer to go back to, don't be afraid to speak up and say so! Which of course leads to (the most important) tip #3…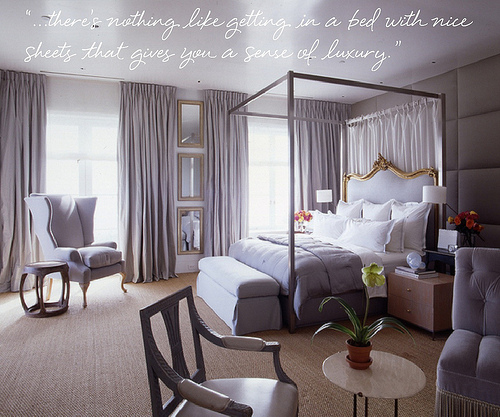 3. Ask original questions. Give original answers. 
When Annie Lou and I sat down to structure the Vignette series, we decided to leave room for an open conversation in the beginning of the piece, and end it with a few consistent questions that people would always enjoy reading. For the first half of the interview, we sit down and think about what it is that sets this person apart from others who are doing the same thing as them and pursue questions in that direction. Annie Lou does an amazing job at letting the conversation flow naturally and letting it go wherever it wants to. We don't have an 'agenda' when it comes to this first part of the interview, and it has led to some fantastic little anecdotes.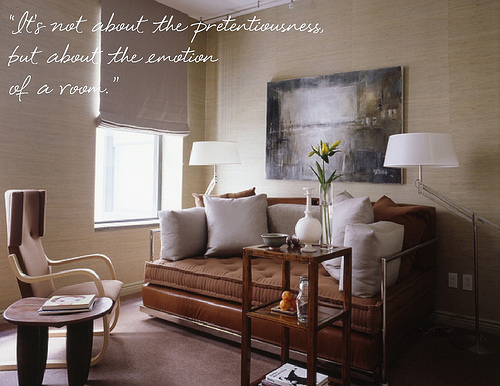 For the second part we came up with a list of questions that provided useful or 'behind the scenes' information for our readers, like, "What was the biggest mistake you've ever made on a project?". And, if you're the one giving the answers, take your time in responding. I know that I sometimes end up giving quick go-to answers in interviews, and later I realize it comes off as so typical or (gasp!) boring. A successful interview depends on both parties, and by really processing the questions being asked, you'll be surprised at how much you're able to connect with readers by providing more interesting examples, stories or insight into your personality and creative process.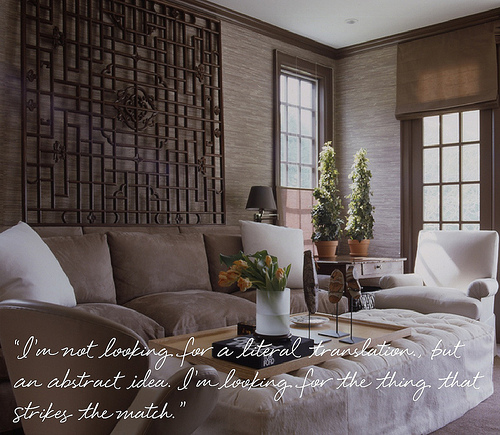 I'll end by saying this – if you know you're not the best at interviewing, then do what I did – go out and get someone who is! Annie Lou makes this series that much more successful because this is her passion. And if you're being interviewed? Just remember that in a very produced world, we are all looking for genuine. Don't edit yourself too much. We want to know who you really are.