http://www.ruemag.com/decorating/14-top-designers-share-their-go-to-white-paints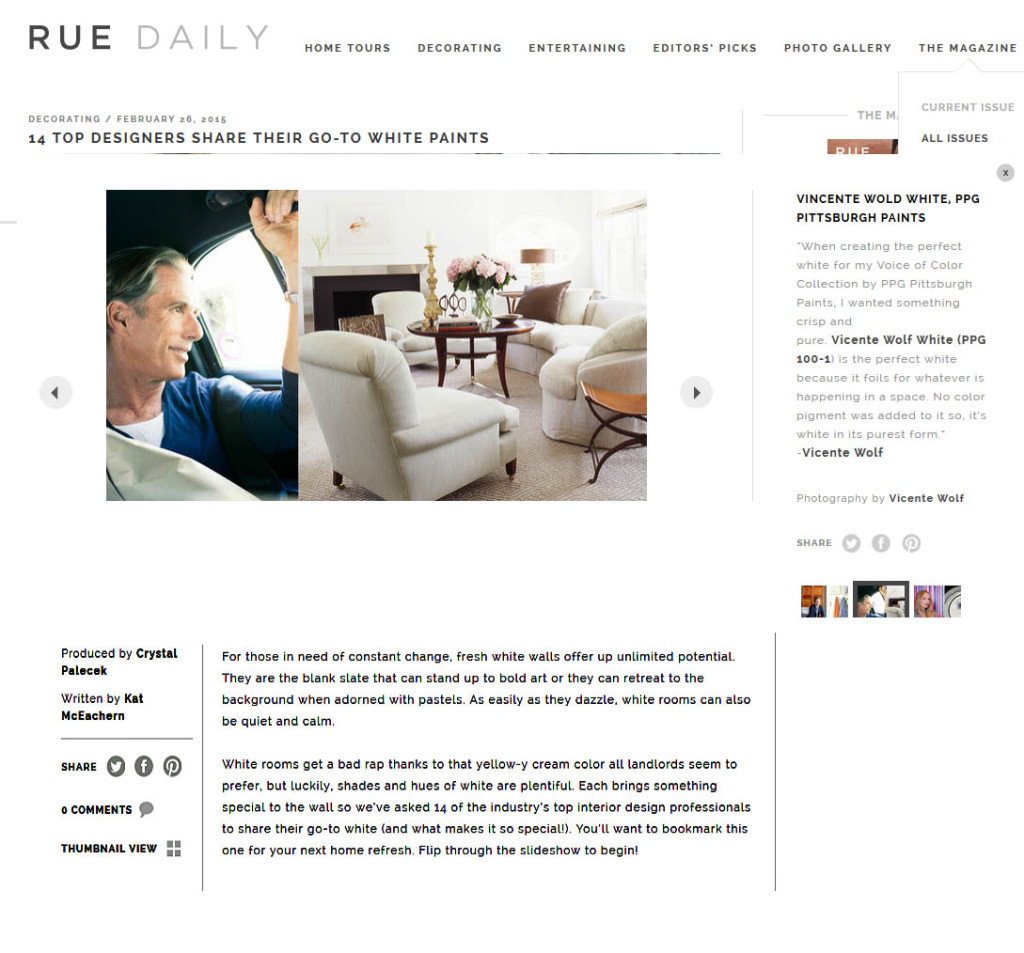 Whether your in the mood for the color of the season "Moody Blue" or interested in how someone in the design industry can make it without a formal education, domainehome.com provides great tips for those interested in living a more decorated life.  Check it out today!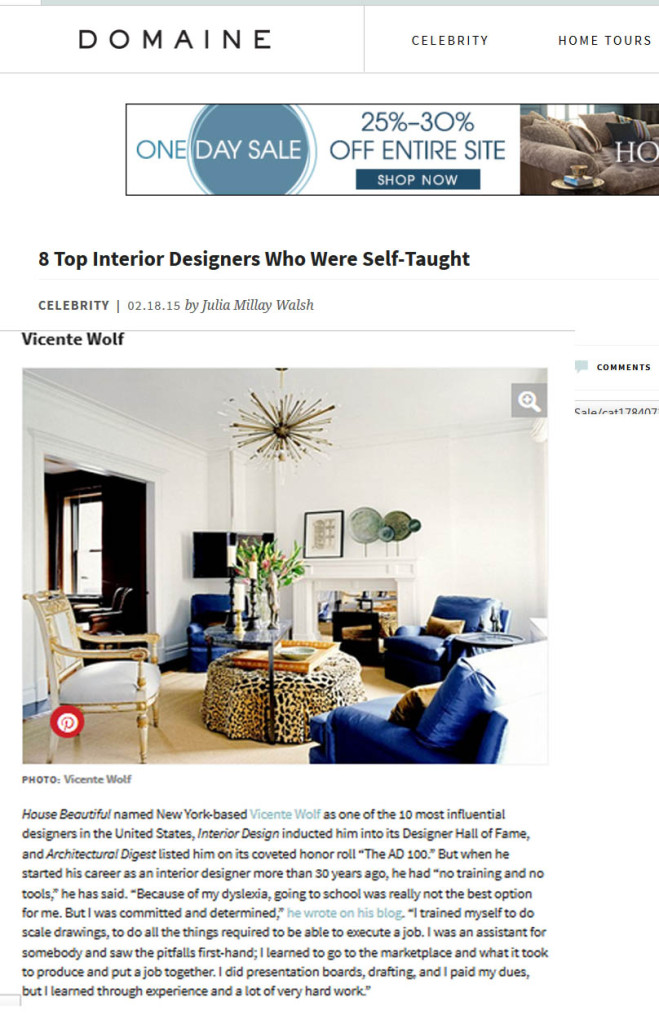 For the Love of Gray
This month I had the pleasure to speak with Better Homes & Gardens editor, Natalie McIlwain about how gray is transforming living spaces. My color collection with PPG Pittsburgh Paints offers a range of hues to expand your color palette and to accent your walls.  Pick up the March issue of Better Homes & Gardens for more ideas when decorating with gray.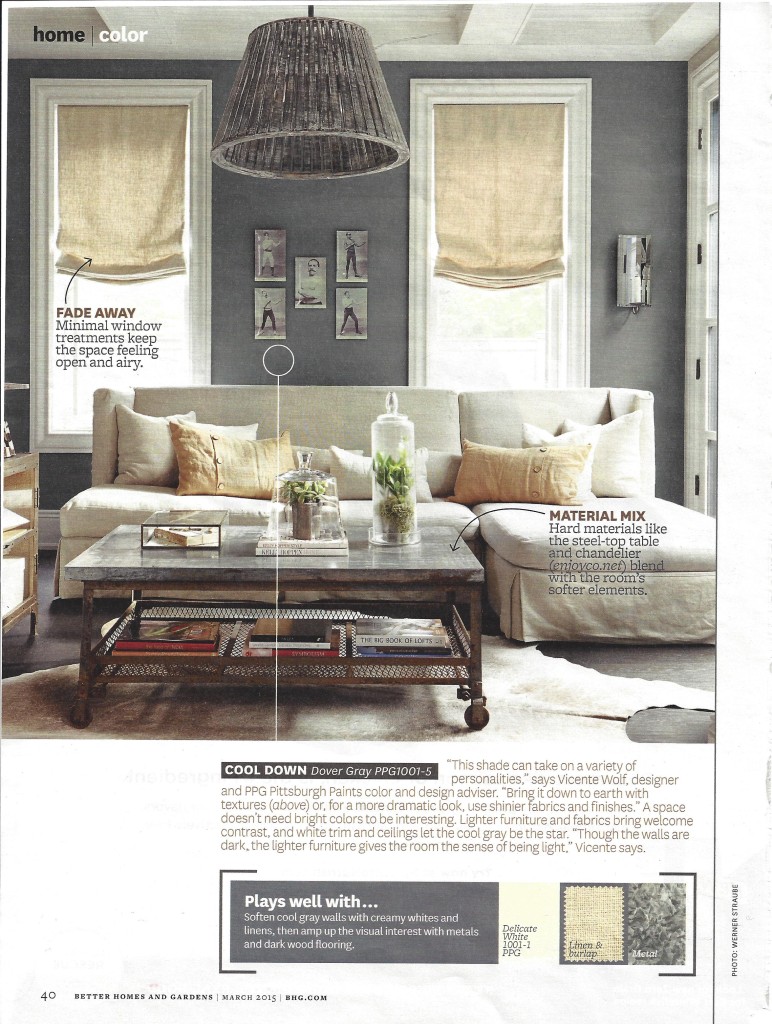 http://www.ppgvoiceofcolor.com/collections/vicente-wolf