Pick up the latest edition of Architectural Digest Dec./Jan. 2015 for all your design inquiries.
How to bring pattern to a room with solid upholstery?
http://www.architecturaldigest.com/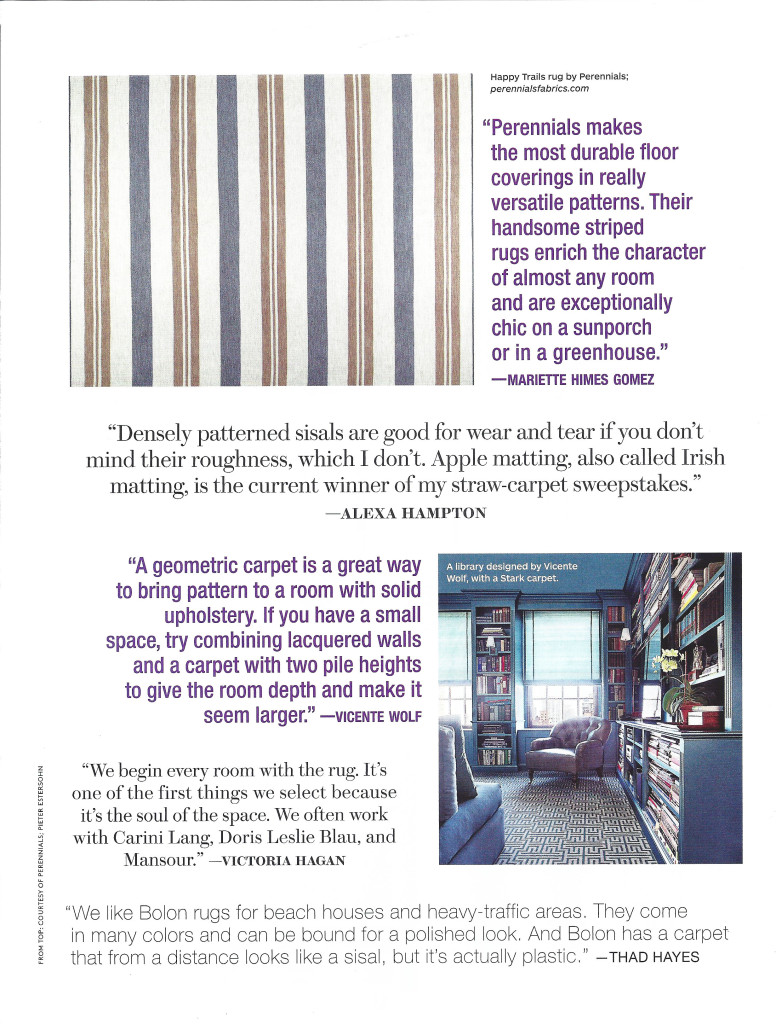 As seen in Architectural Digest January 2015 issue, the
Bone Inlaid Armless Chair!
Now available at VW-Home.com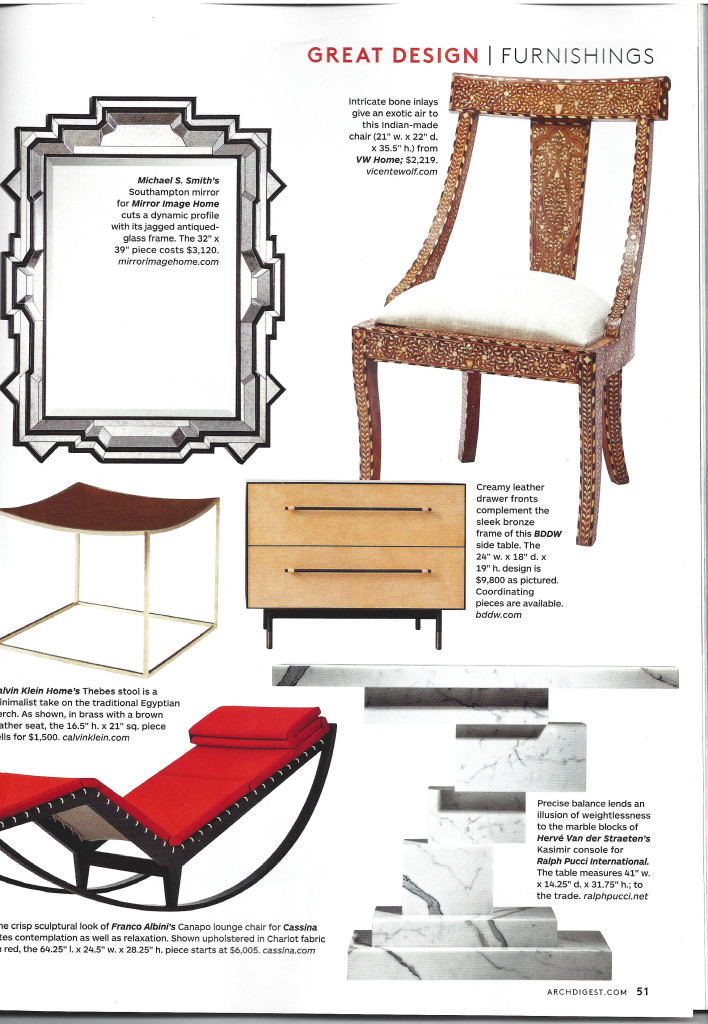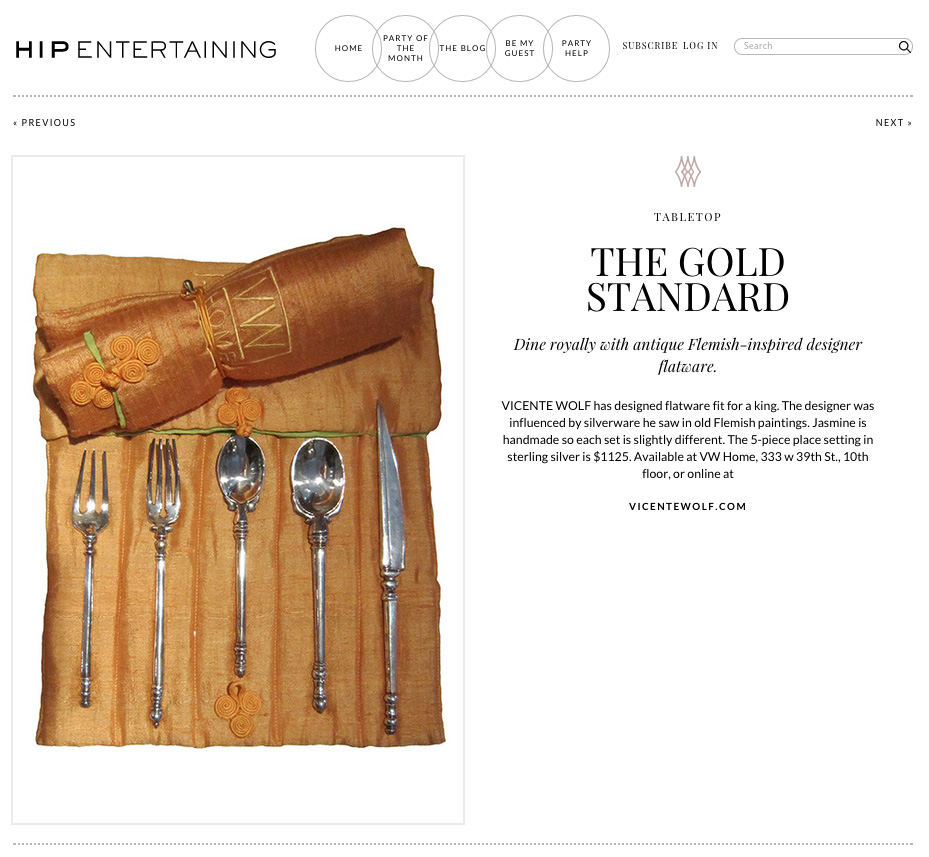 Available at VW Home
333 West 39th St., 10th Fl.
NYC 10018
212-522-5008
www.vw-home.com