Interior Design Hall of Fame member Vicente Wolf takes us inside his design for the largest penthouse at Manhattan House in New York. Video produced and edited by James Eades.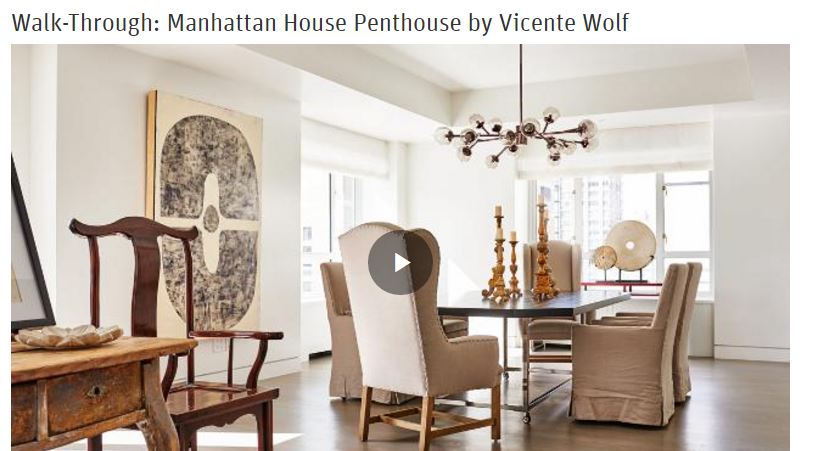 Click the link below to take a personal tour of Manhattan House Penthouses designed by Vicente Wolf.
http://www.interiordesign.net/videos/11831-walk-through-manhattan-house-penthouse-by-vicente-wolf/
Manhattan House Sales Office:
200 EAST 66TH STREET
+ 1 877 394 6492
Accessories provided by VW Home
333 West 39th St. 10th Floor
New York, NY 10018
212-244-5008
"The following day, I met up with Vicente Wolf, seen here, whose renovation of the landmarked Manhattan House has been ongoing since 2015. The plans include updating the lobby spaces, and the five penthouses, one of which is still undergoing his decorating tweaks. We met in his completed five-bedroom, five-bath penthouse, created by joining two apartments. Ever the global traveler, Wolf decorates with an eclectic array of his travel finds, including the large French baker's table that he's perched on, which he got in Paris; the female torso from Thailand; and the carved-wood shell from Indonesia. His fifth book, The Four Elements of Design, published by Rizzoli, is coming out in April." ~ Wendy Goodman of NY Magazine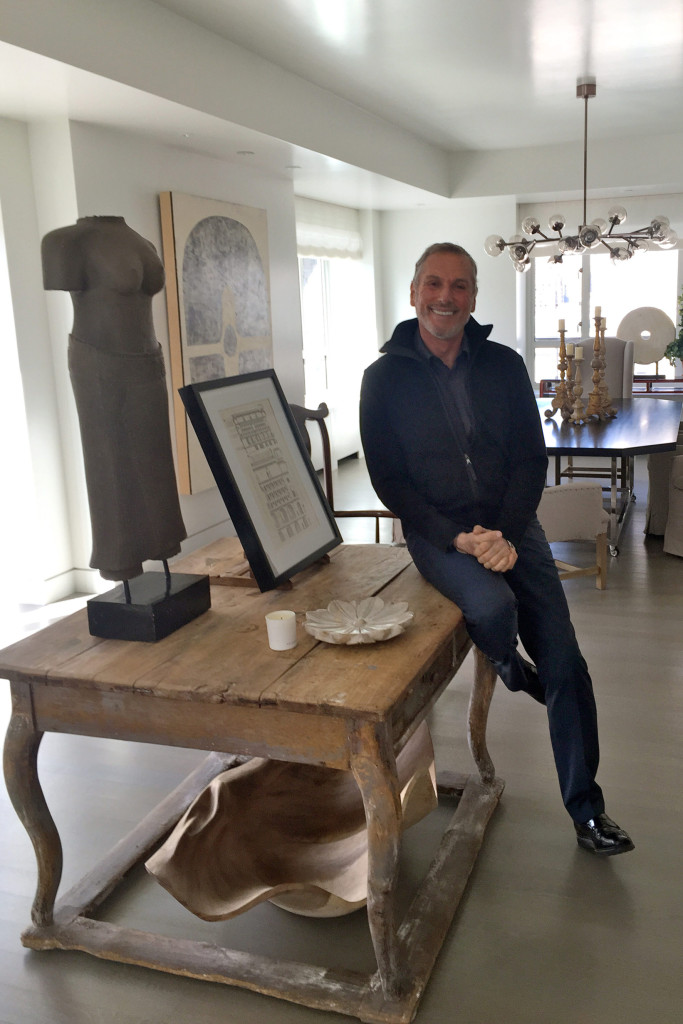 http://nymag.com/thecut/2016/03/design-tour-11-howard-manhattan-house/slideshow/2016/03/09/spring_preview/08-space-week-08-v-seated/
In the Veranda Jan./Feb. issue, they focused on the perfect paint for white kitchens and why white kitchens are still so HOT today! My favorite white when painting kitchen cabinets is PPG Vicente Wolf White (PPG 1001-1). This particular white has no tint which allows you to have the purest white shade for your cabinets. Great for kitchens with lots of light. Be sure to pick up Veranda for more ideas.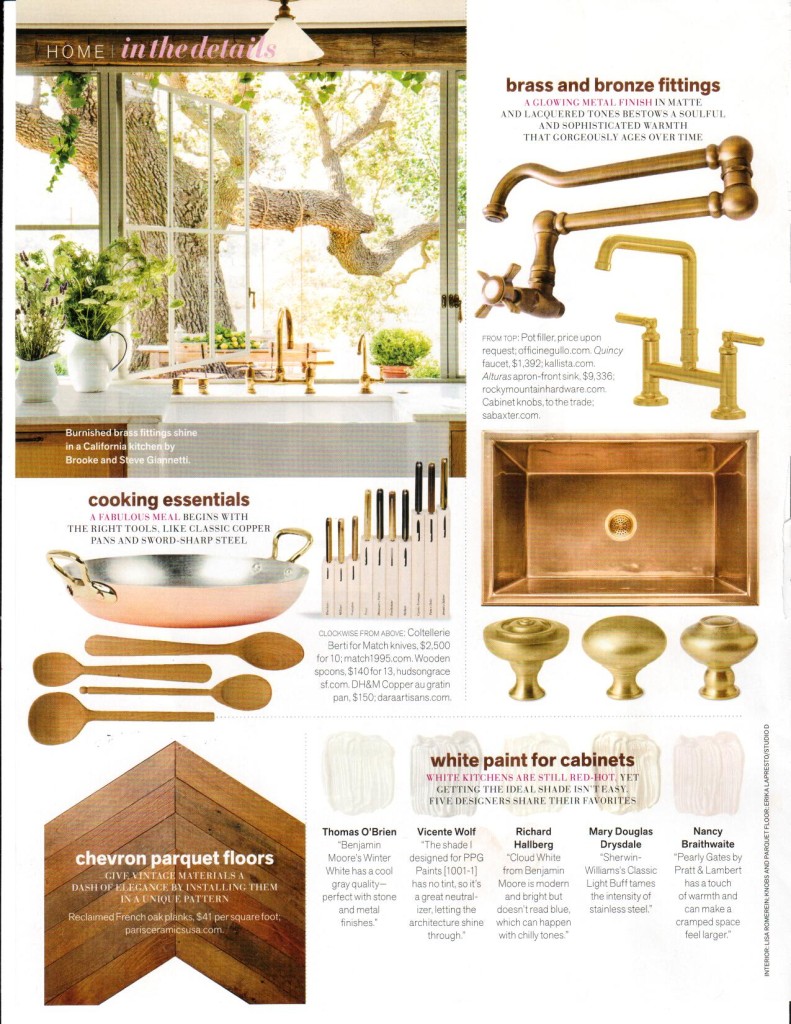 https://www.ppgvoiceofcolor.com/collections/vicente-wolf