While reading The New York Times this weekend, this happened: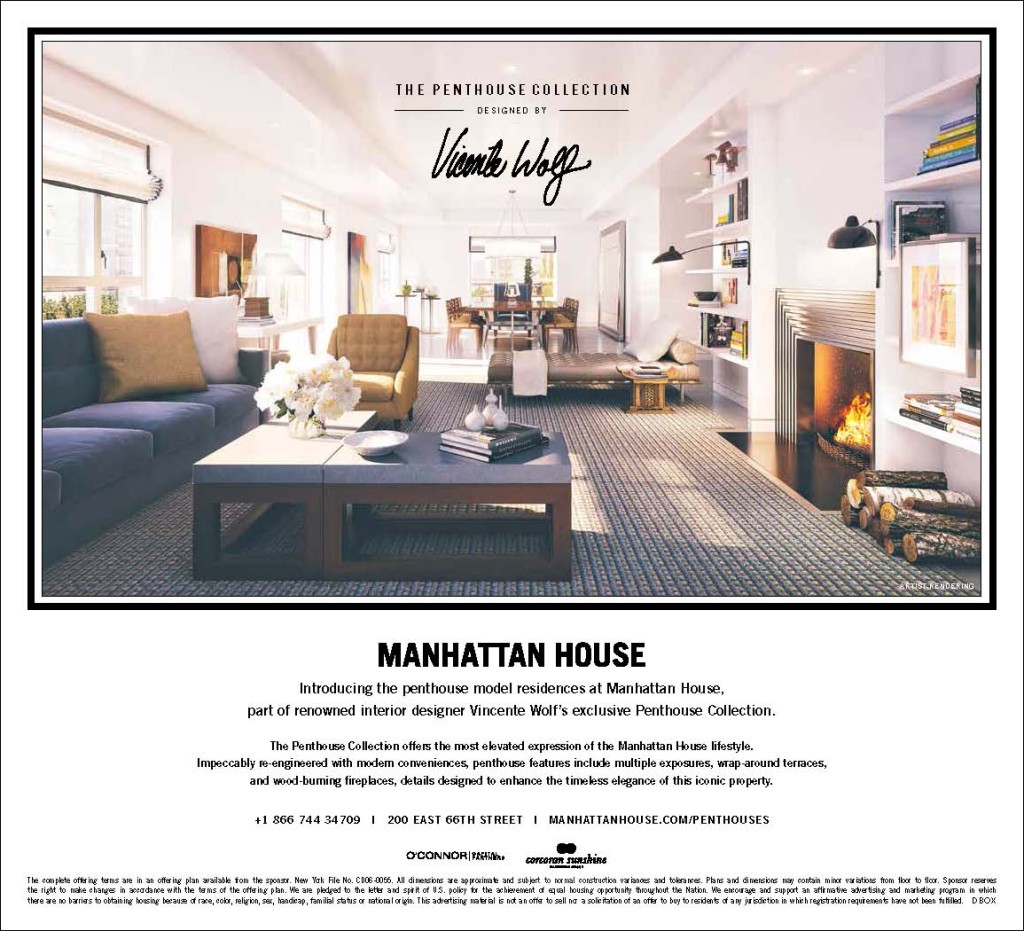 The Manhattan House Penthouse Collection is almost completed. Stay tuned for more information!
In Milan this year, the main attraction in design was the Eames midcentury Molded Plastic Chair. Online prices can range from $144.00 for a replica to $1,800.00 for the original Eames Wire Chair. Regardless of your intentions, this chair has the flexibility to perform in any setting; by adding visual drama to a room or simply disappearing in a dramatic setting. The Wall Street Journal highlighted this comparison over the weekend and gave insight on what sets them apart. Check out the article in the Design & Decorating section online at www.wsj.com.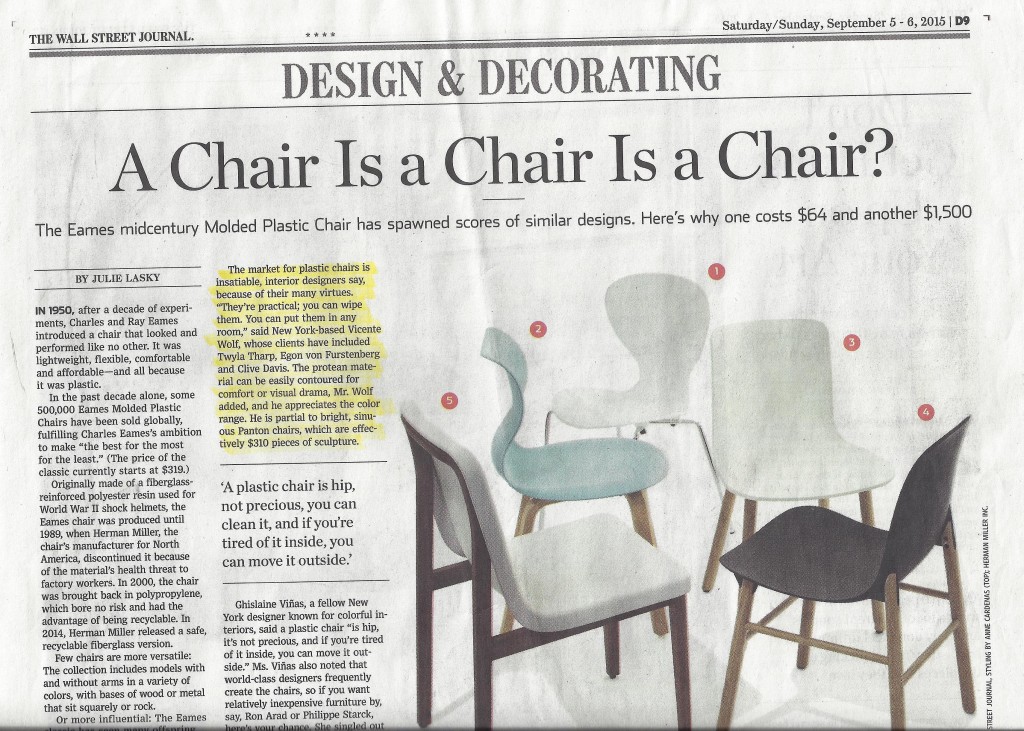 Ever since my client raved about her hometown of Isfahan, I've been curious about traveling there for years. Finally, I had the chance to visit this beautiful country which did not disappoint my curiosity. After months of diary logging, I was excited to share this compelling experience with Marika, an editor at Virtuoso Life magazine. Virtuoso Life has always been ahead of the curve when exploring travel destinations that one would not typically think of. So, I thought this magazine would be the perfect outlet to share with the world. In this article, I speak about defining your aesthetics in another country, exploring new treasures and how to shop when traveling. A great read for the traveler in you!
For product information, please visit www.vw-home.com or stop by our showroom, VW Home 333 West 39th St., 10th Floor, New York City.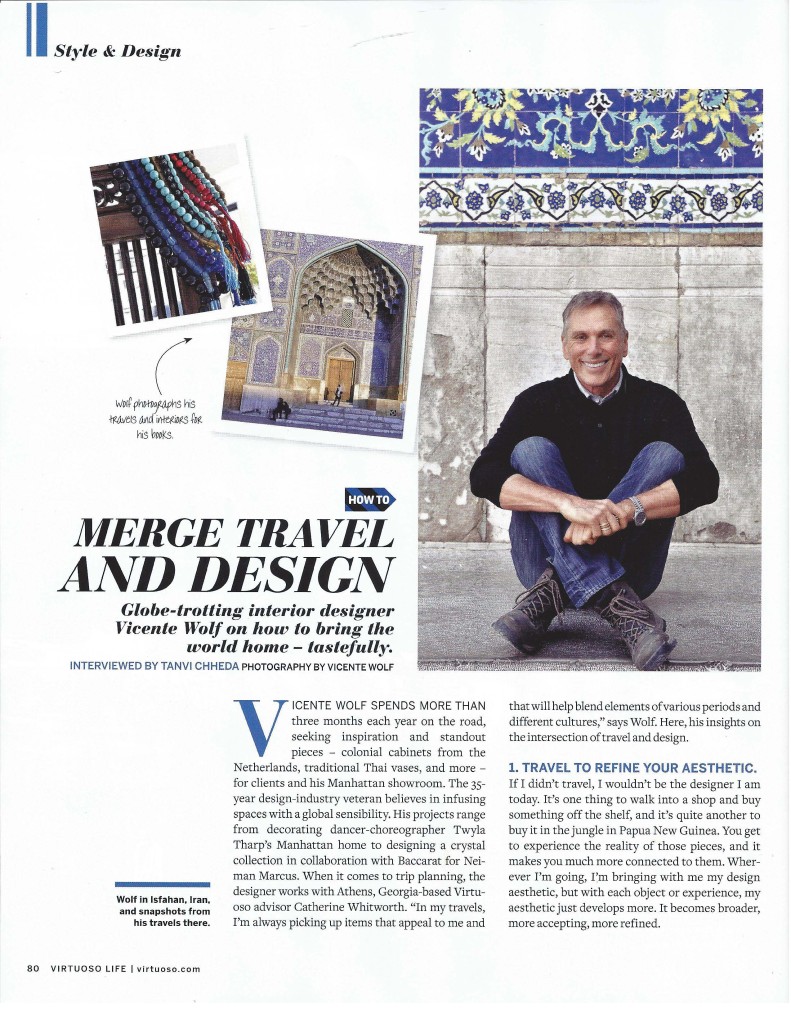 You can receive copies of Virtuoso Life, Virtuoso Traveler, and our other publications through your Virtuoso travel adviser. If you don't yet work with a travel adviser click on the link below: http://www.virtuoso.com/why-virtuoso/our-magazines/virtuoso-life
Special thanks to my Virtuoso travel adviser, Catherine Whitworth!