Ever since my client raved about her hometown of Isfahan, I've been curious about traveling there for years. Finally, I had the chance to visit this beautiful country which did not disappoint my curiosity. After months of diary logging, I was excited to share this compelling experience with Marika, an editor at Virtuoso Life magazine. Virtuoso Life has always been ahead of the curve when exploring travel destinations that one would not typically think of. So, I thought this magazine would be the perfect outlet to share with the world. In this article, I speak about defining your aesthetics in another country, exploring new treasures and how to shop when traveling. A great read for the traveler in you!
For product information, please visit www.vw-home.com or stop by our showroom, VW Home 333 West 39th St., 10th Floor, New York City.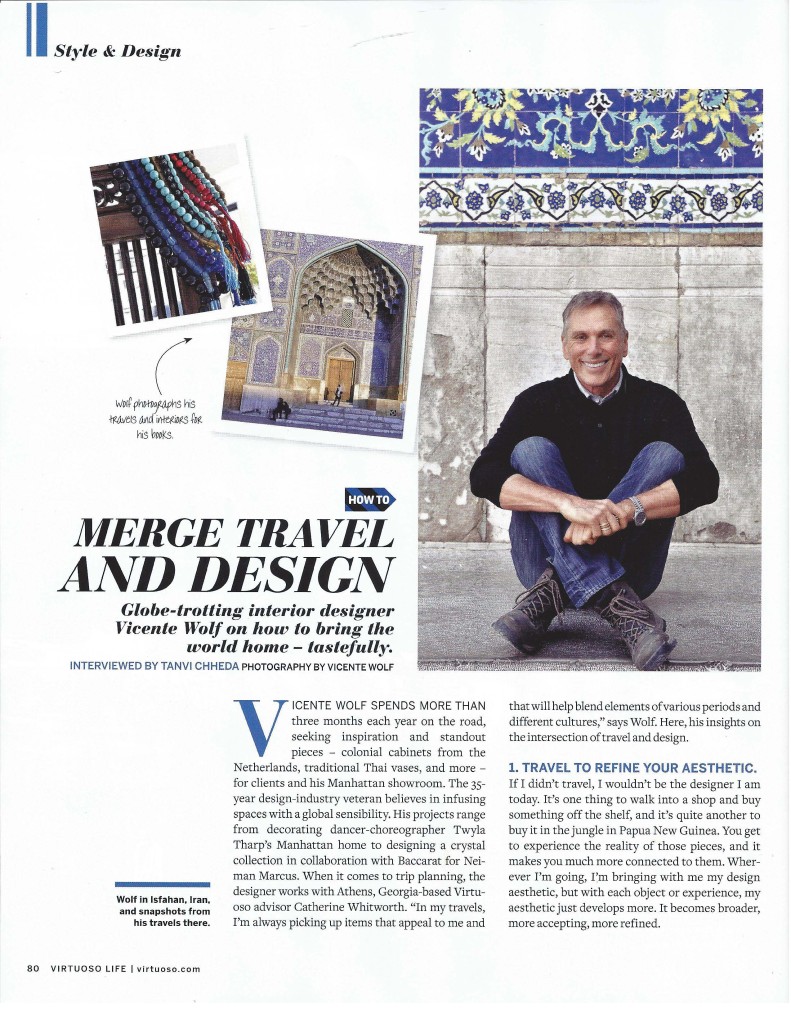 You can receive copies of Virtuoso Life, Virtuoso Traveler, and our other publications through your Virtuoso travel adviser. If you don't yet work with a travel adviser click on the link below: http://www.virtuoso.com/why-virtuoso/our-magazines/virtuoso-life
Special thanks to my Virtuoso travel adviser, Catherine Whitworth!
The 2016 winter edition of New York Design Hunting Magazine is the perfect paperback resource for all things transformational in design. As stated on the cover, this issue is about inspiration, information and transformation.  Editor, Wendy Goodman is known for finding up and coming "must-have" pieces and provides a well edited list of resources in New York City. On page 62, I was delighted to share my many favorite treasures with readers along with showcasing the antique bone inlay desk I picked up while traveling in India. Currently, available at my showroom, VW Home if you wish to see it in person.
Design Hunting provides everything you need for your next project. So, pick up your copy today!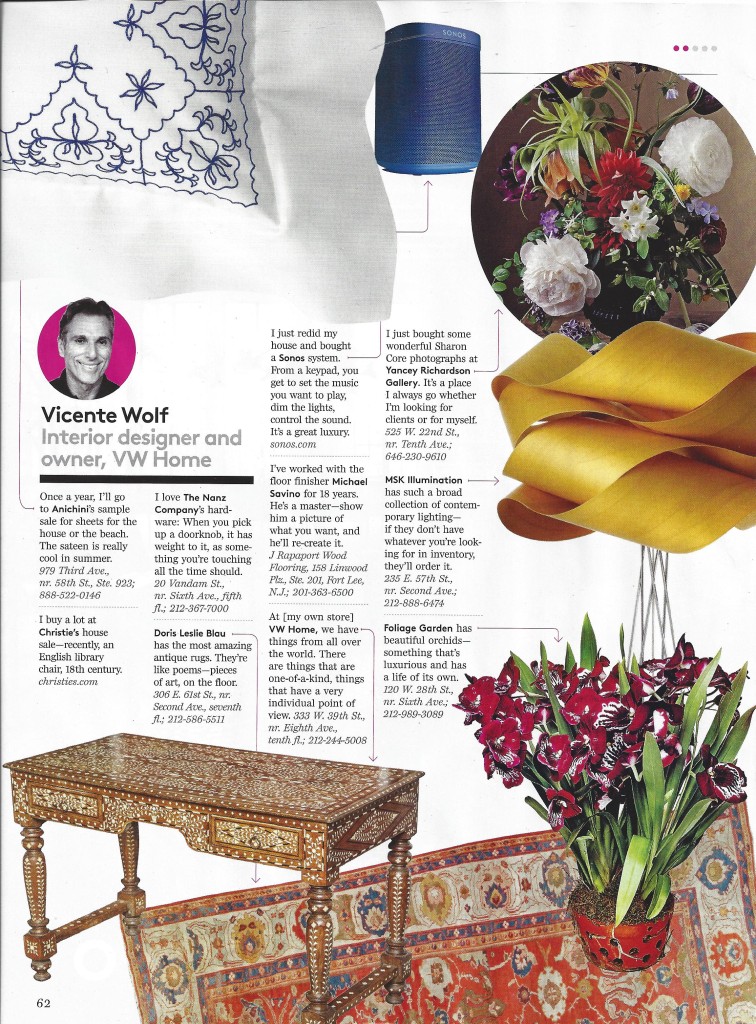 http://www.vicentewolf.com/home/collections/2/24/1128
VW Home
333 West 39th St., 10th Floor
New York, NY 10018
212-244-5008
Every year I pack my bags and travel around the world for 3 months in search for inspiration, decor and beauty. This year, I decided to travel to Iran, Bali and South Africa. My travels were later documented for Travel + Leisure magazine. Check out my journey at  http://www.travelandleisure.com/slideshows/vicente-wolf-iran .