As Holiday House NYC 2015 begins,  I am excited to join forces with FORD Explorer & Traditional Home to create a tented dreamland that would convince the most unlikely candidate to explore the unknown using the design elements of nature. To create a dramatic bedroom, you don't have to live in a tent! Incorporating exotic elements mixed with contemporary pieces, will definitely give any room the WOW factor. Who knew living outdoors could be so glamorous!
Be sure to catch me until 1pm today as I takeover Traditional Home Instagram account with photos of my designs from Holiday House.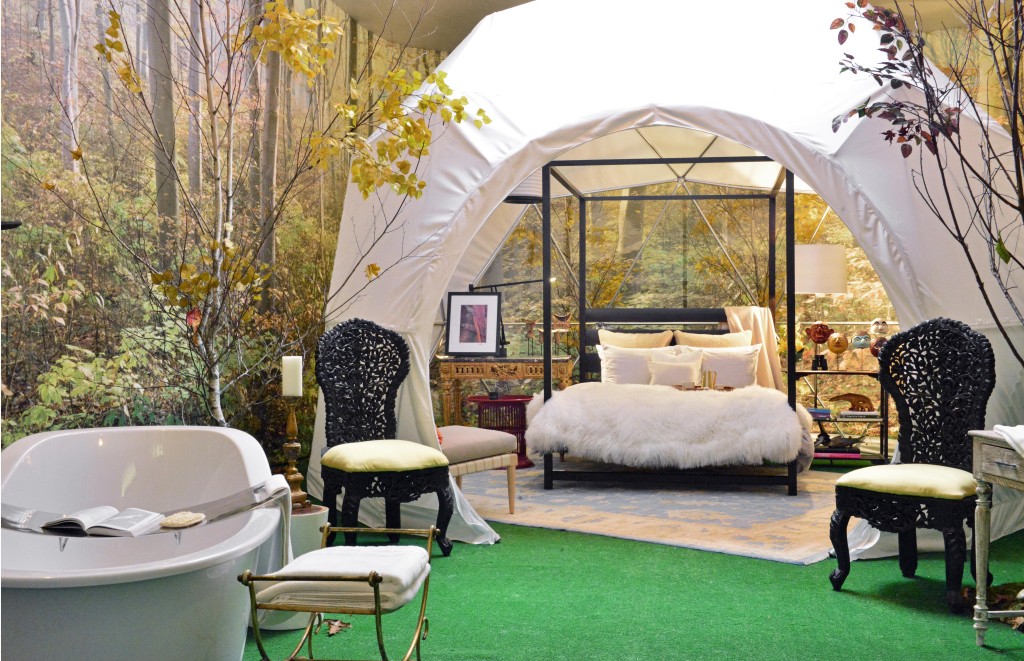 Sponsored by: FORD Explorer & Traditional Home
Credits:
Geodesic Pod by Pacific Domes
Arc bed, bed linen, towels and accessories by Calvin Klein
http://www.calvinklein.com/shop/en/ck/home-decor-collection
Rug by Solo
Wall Graphic by Murals Your Way
Audio/Video by Electronic Environments
Furnishings and Accessories by VW Home
http://www.vicentewolf.com/home/collections
Bath Tub by DXV
Floor lamp by Donghia
Tizio Table Lamp from MSK Illuminations
http://shop.mskillumination.com/
My love for travel comes from my sense of adventure. To say my designs are influenced by my travels would be an understatement. Writer, Kaitlin Madden from Conde Nast decided to explore just how powerful design can be when influenced by global destinations. From Myanmar to Morocco to Palm Springs, global design has always been my daily inspiration.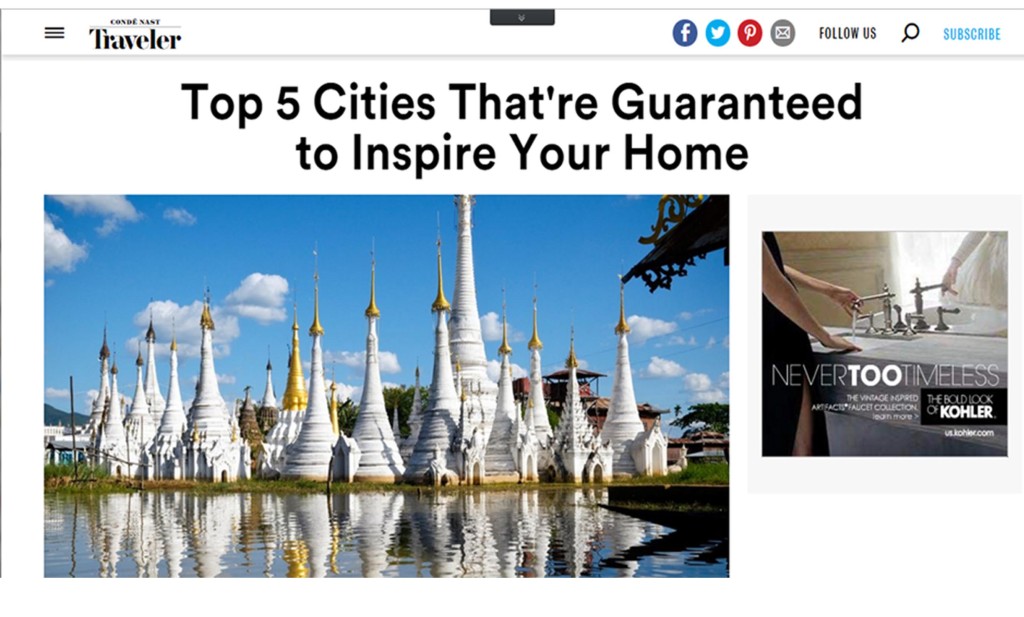 http://www.vanityfair.com/home/2015/09/interior-decorators-to-the-stars-share-their-city-muses
The 2016 winter edition of New York Design Hunting Magazine is the perfect paperback resource for all things transformational in design. As stated on the cover, this issue is about inspiration, information and transformation.  Editor, Wendy Goodman is known for finding up and coming "must-have" pieces and provides a well edited list of resources in New York City. On page 62, I was delighted to share my many favorite treasures with readers along with showcasing the antique bone inlay desk I picked up while traveling in India. Currently, available at my showroom, VW Home if you wish to see it in person.
Design Hunting provides everything you need for your next project. So, pick up your copy today!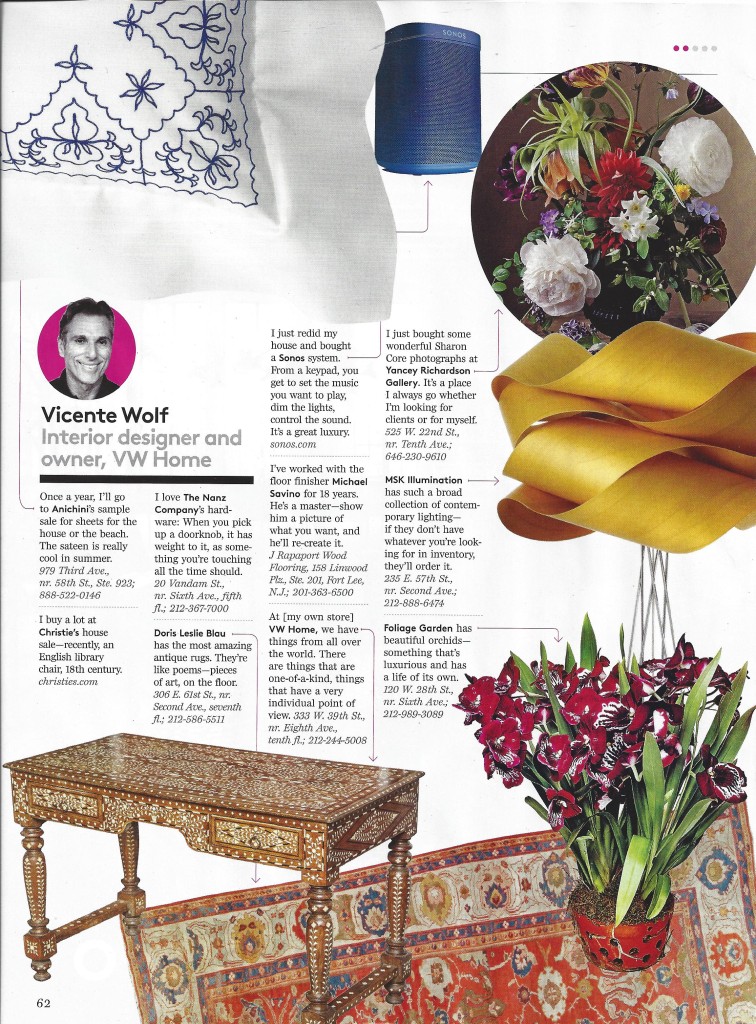 http://www.vicentewolf.com/home/collections/2/24/1128
VW Home
333 West 39th St., 10th Floor
New York, NY 10018
212-244-5008