This summer, I'm considering hosting a two day seminar empowering Interior Designers to create meaningful business success practices. At this seminar we will discuss the tools needed to get more out of your design business. This two day event will include guest speakers that will provide straight talk and information to help designers exceed their potential and achieve results.
Focusing on a number of topics:
1. How to present
2. Contracts, billing and procedures
3. Charging upfront
4. Fees and what you can get away with
5. How to price a job (hour vs. flat fee)
6. How to get your work published in a magazine
7. How to be realistic about your work
8. How to publish a book on your designs and what it can bring to your firm
9. Website importance (to blog or not to blog)
10. Round table of problems we all face
11. When do we say no to a job
12. How to find out what clients want
13. Figuring out your style
14. Can we be designers to all people
15. Where to get inspiration
16. Trusting in your gut
17. Custom or readymade (pros & cons)
18. How to be good to your creativity
19. How to create floor plans
20. Balance of color & furniture
21. To CAD or not to CAD
Designers of all experience levels will learn how to effectively market and sell their services in today's economy. The fee is $2,500 which includes: guest speakers, breakfast, lunch, activities and a cocktail party. I would appreciate your feedback and also let me know if any of you are interested in participating?
It's Wednesday afternoon and I couldn't be happier. At this very moment, I am editing my new PPG Voice of Color Collection featuring a blast of color to awaken your home and soul. Be on the lookout for this must-have color collection, coming soon.  ~Vicente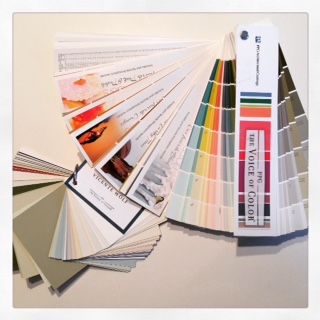 Go online today to discover the trends for 2015 listed by some of the best interior designers in the industry.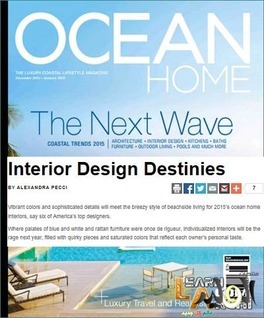 http://www.oceanhomemag.com/December-January-2015/Interior-Design-Destinies/