To kick off my book tour, Houston was the first stop!  I would like to thank Alton LaDay Media, Linda Eyles Design and the city of Houston for embracing my work and continuing to be influenced by my designs.
"The Four Elements of Design" now available through Rizzoli.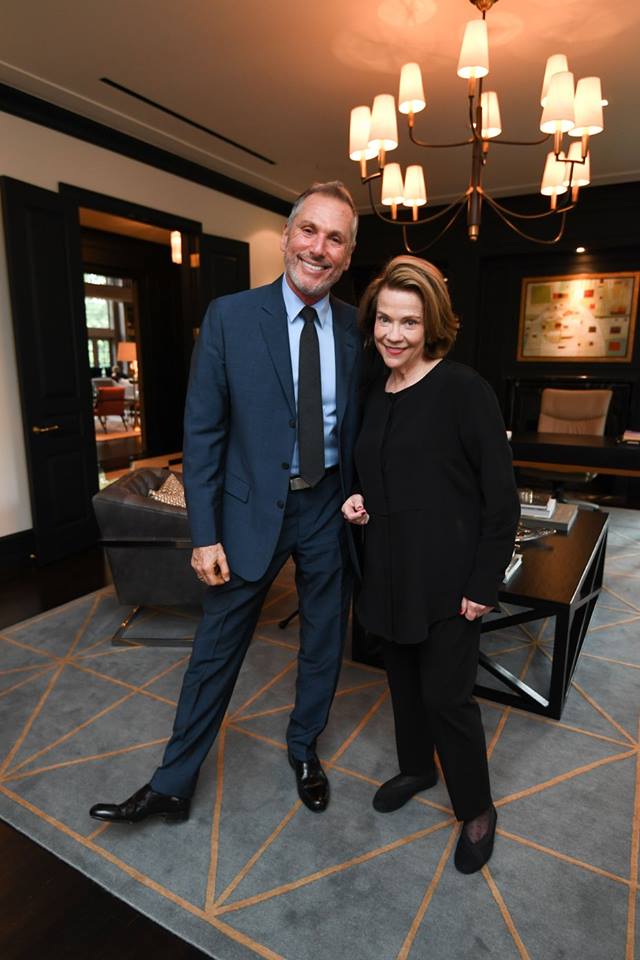 With Interior Designer, Suzanne Rheinstein at private event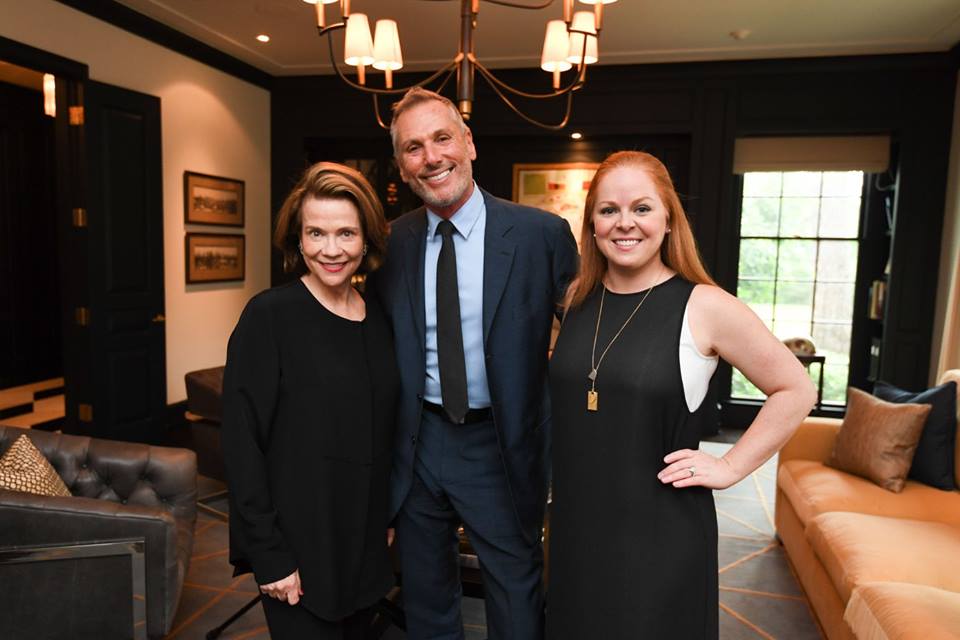 Suzanne Rheinstein and guest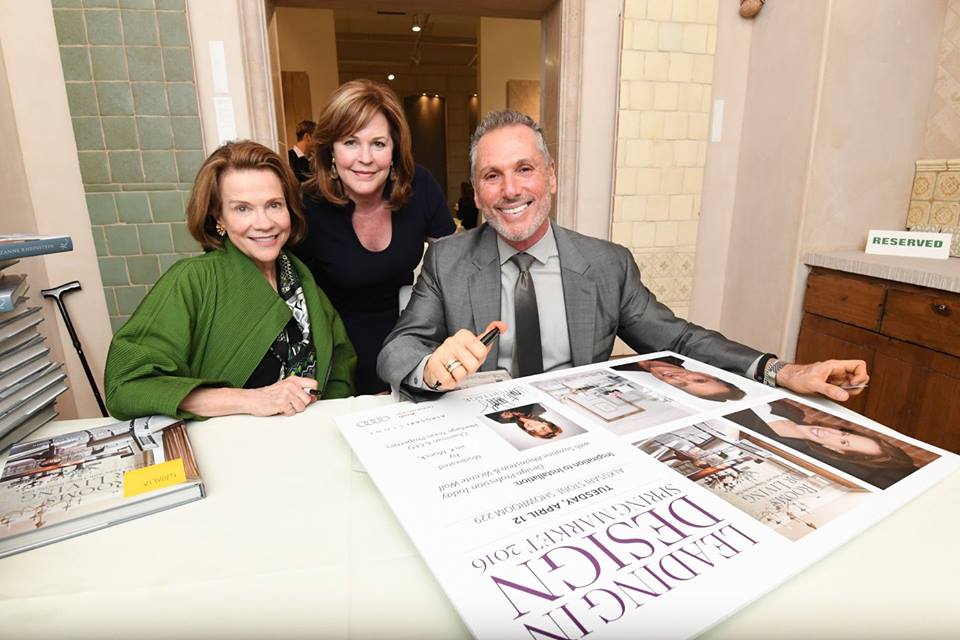 Book Signing with Suzanne Rheinstein @Houston Design Center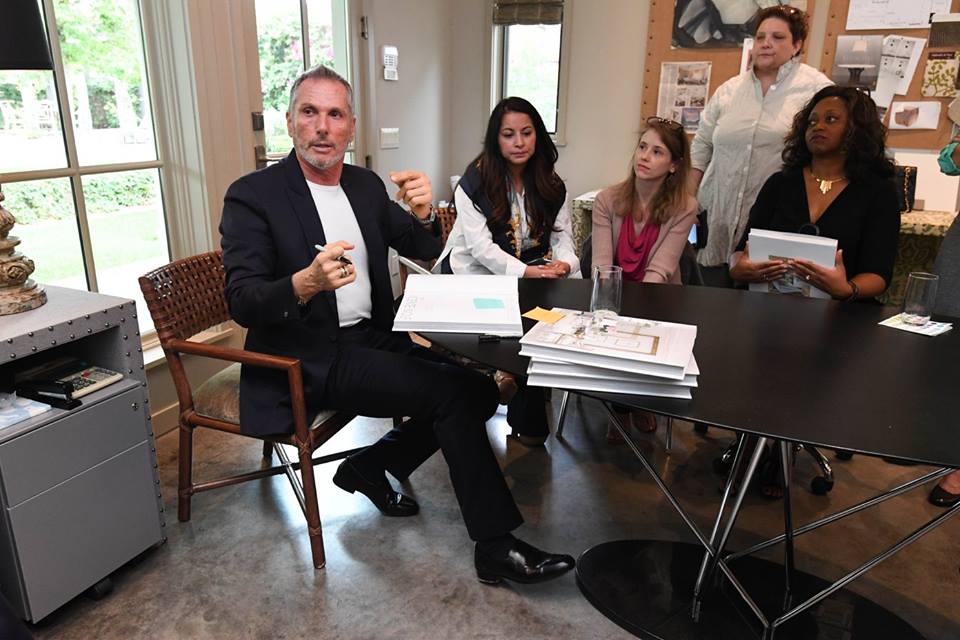 Panel discussion at Linda Eyles Design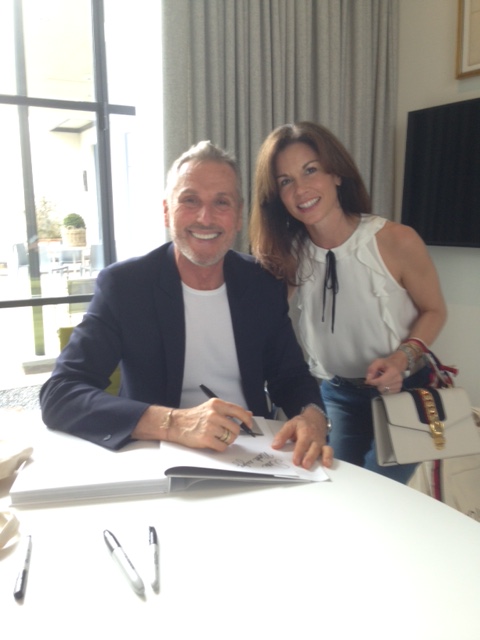 @Linda Eyles Design panel & book signing
The Architectural Digest Show this year was as thrilling as one can expect. I had the pleasure to join a panel of esteem designers to speak about "The Art of  Client Relationships"  with Moderator Mayer Rus, West Coast Editor at Architectural Digest, and panelists Rafael de Cárdenas, Founder/Architecture at Large and Suzanne Kasler, Principal of Suzanne Kasler Interiors. During the discussion, we revealed how to maintain good relations with clients and navigating the entire design process from start to finish.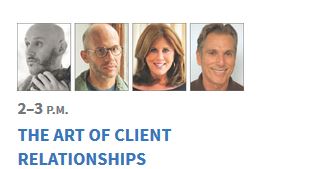 The Architectural Digest Design Show is where the best designers from around the world come to showcase new products and one of a kind pieces. Below are a few of my favorites: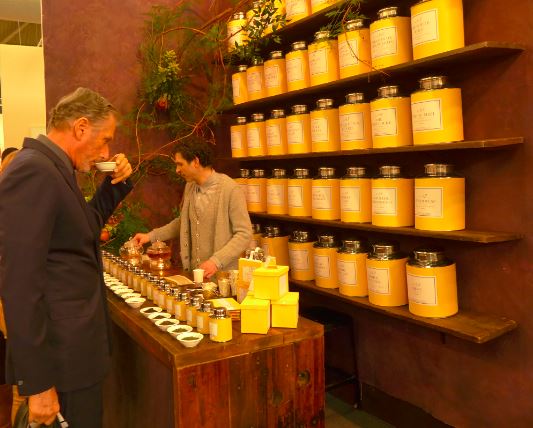 Exotic Teas from Bellocq Tea Atelier crafted in Brooklyn, NY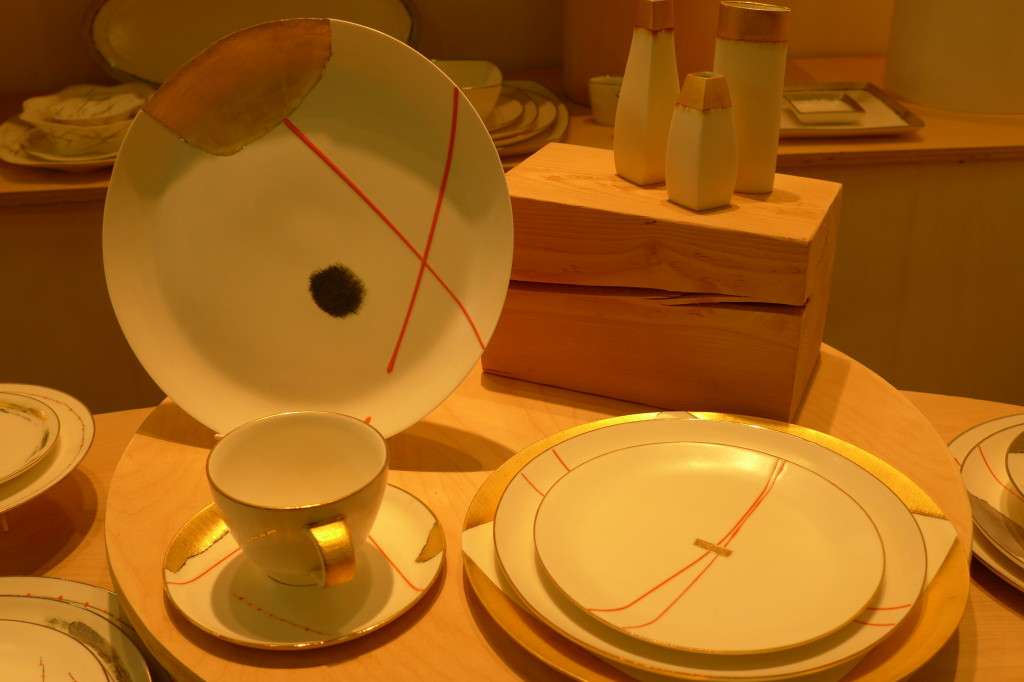 Decorative Gold Plates from Richard Haining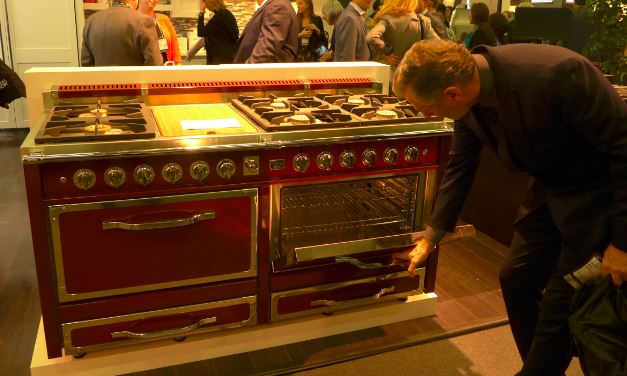 Viking Freestanding Tuscany Range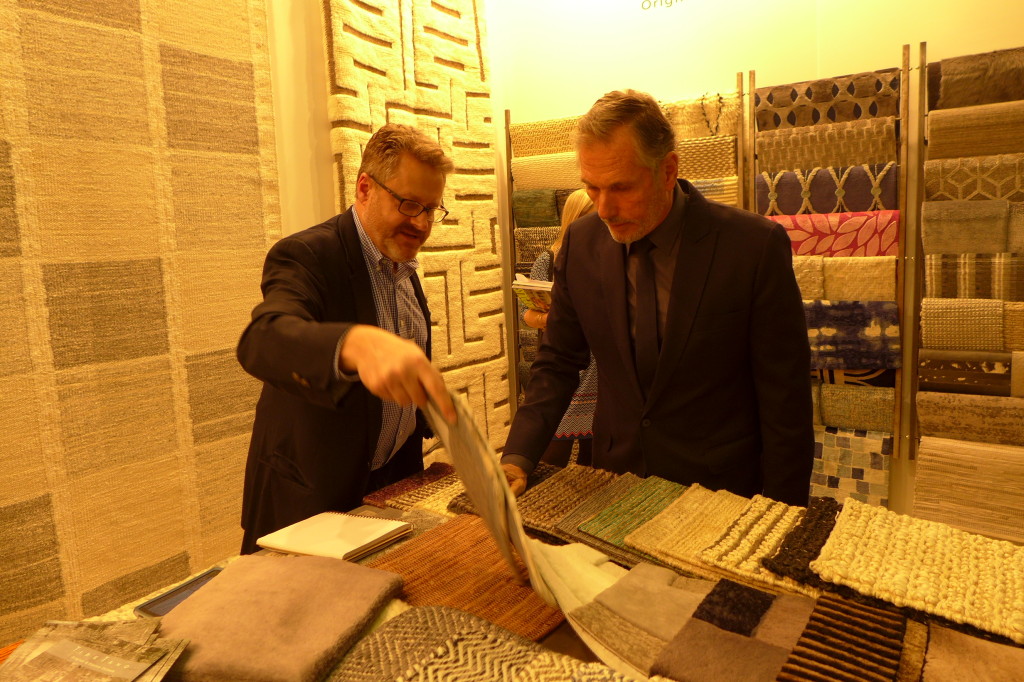 TibeTano Original and Custom Carpets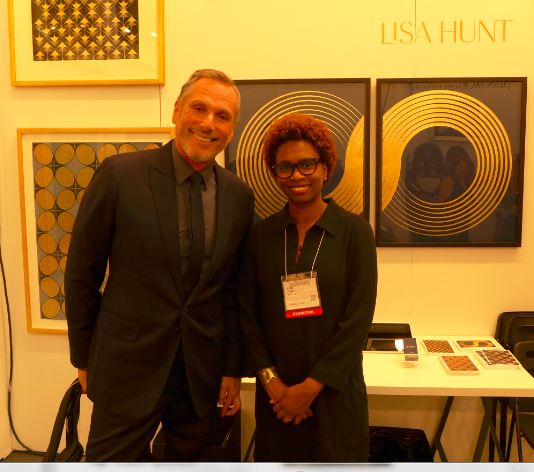 Lisa Hunt Creative Gold Leaf Prints
THE FOUR ELEMENTS OF DESIGN
Interiors Inspired by Earth, Water, Air and Fire
Written by Vicente Wolf with Linda O'Keeffe
Foreword by Margaret Russell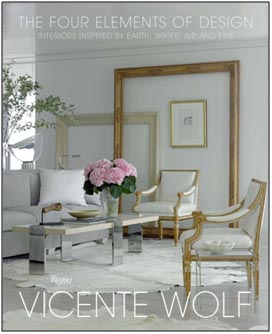 Rizzoli New York / Release date: April 2016
Available for pre-order at Amazon & Rizzoli
http://www.rizzoliusa.com/book.php?isbn=9780847848157
http://www.amazon.com/s/ref=nb_sb_noss/191-4300787-4157919?url=search-alias%3Dstripbooks&field-keywords=The+four+elements+of+design+by+Vicente+Wolf