VICENTE WOLF FOR RESTORATION HARDWARE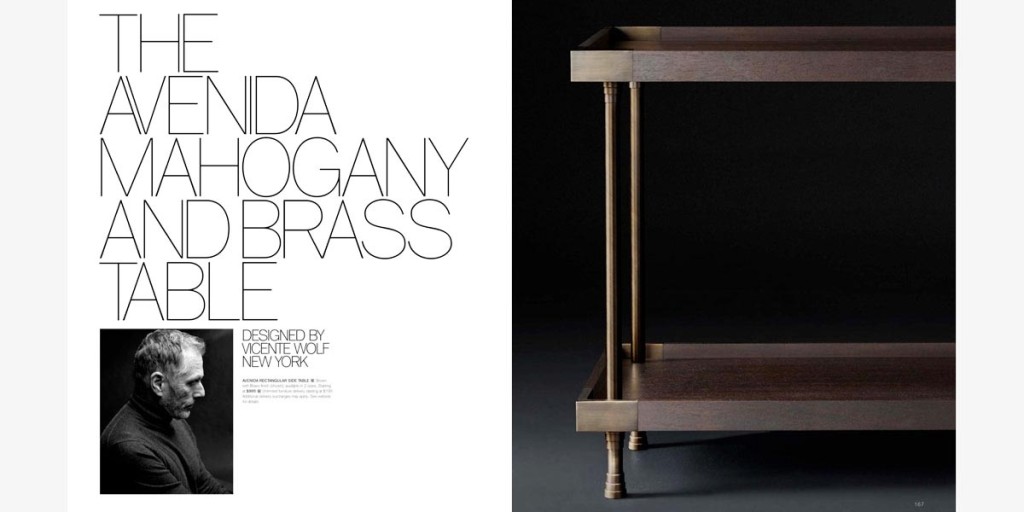 http://designcommerceagency.com/unpacking-rh-modern/
Now available at Restoration Hardware
https://catalogs.restorationhardware.com/app.php?RelId=6.5.1.9&bookcode=modhttps://modern.restorationhardware.com/catalog/product/product.jsp?productId=prod6451602&categoryId=cat7140530
While reading The New York Times this weekend, this happened: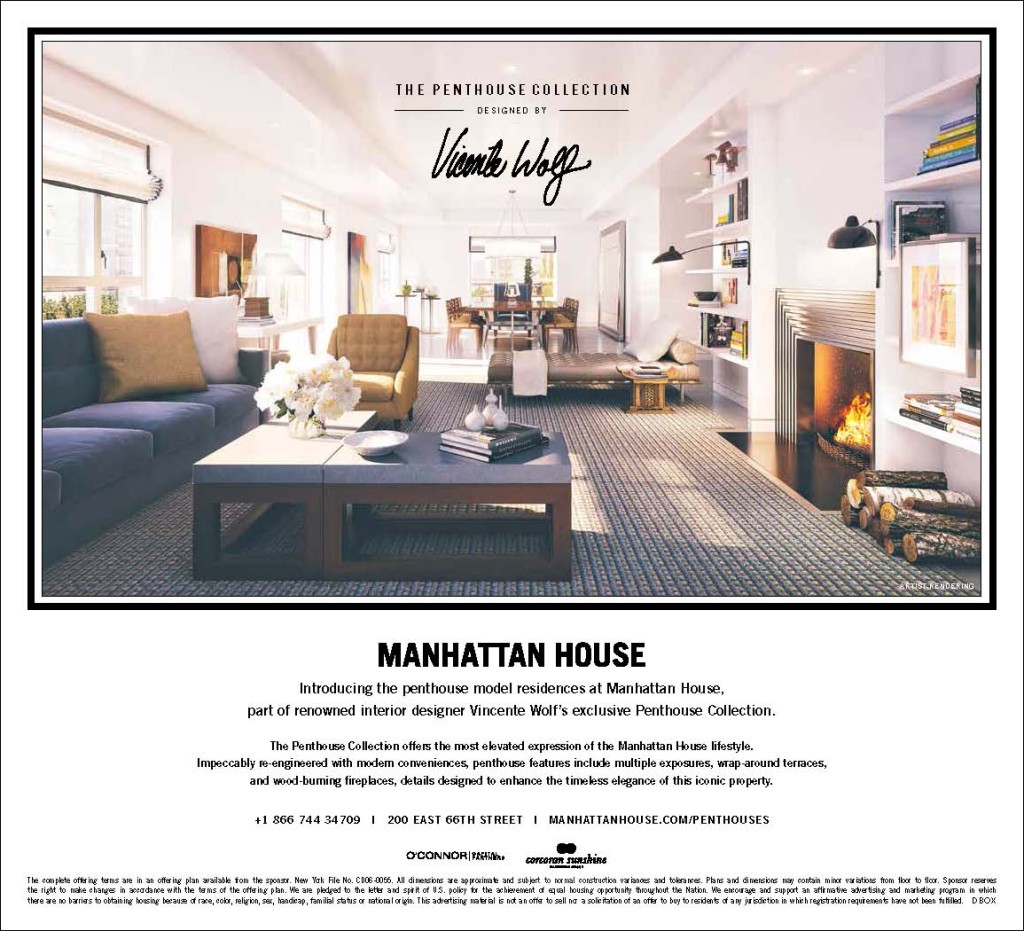 The Manhattan House Penthouse Collection is almost completed. Stay tuned for more information!
INNOVATION IN HOME & VIDEO
Known as one of the most sought after audio-visual experts and system integrators on many large scale luxury projects in New York City and select markets in the United States, he has the innate ability to think on both sides of the field – be it on the architectural and design side (from his years on the front lines as an owner's representative) to the technical side (pulling from his earlier days as an editor and cameraman for PBS and CNN). His signature is creating simple to use technology that layers over the original architectural and design intent. These complex and powerful systems give the user the ability to control seamlessly and simply.
Technology is a key component in design which most designers often forget about. Richard is my "go-to" for any project that involves audio, video and innovative technology.  Below is a project he completed for me that involved mounting a TV on a column wall. He's able to execute quickly and work around any situation without compromising my design aesthetics.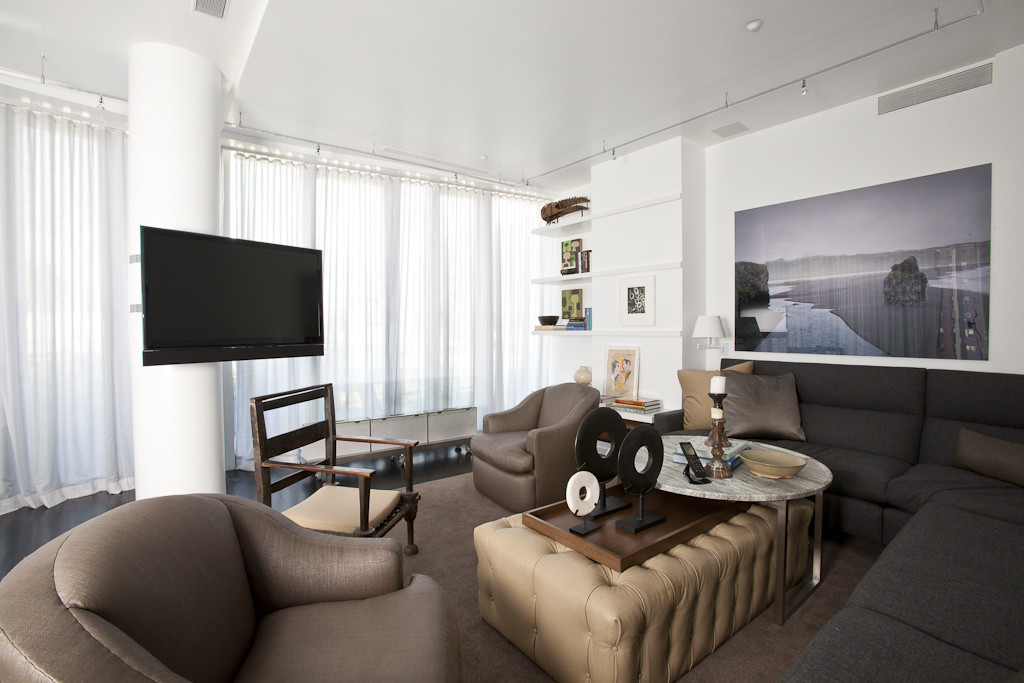 He's also is a three-time recipient of the Crestron Integration Award in 2007, 2009 and 2012. In addition, Richard has been named a top CE Pro 100 Integrator and led a round table groups in Los Angeles in 2009, Miami in 2011 and most recently in Houston. In 2012 Performance Imaging was named a winner at the CE Pro 100 Summit for Best Practice Awards. PI was honored for creating and implementing outstanding business processes and was selected by a panel of judges, including CE Pro editors and industry experts.
Richard is a CEDIA Registered Outreach Instructor and guest speaker to architectural firms through AIA accredited courses. Finally, he is often engaged as a consultant offering recommendations and provides direction of integrated technologies while being sensitive to the overall look, feel and performance of the project.