INNOVATION IN HOME & VIDEO
Known as one of the most sought after audio-visual experts and system integrators on many large scale luxury projects in New York City and select markets in the United States, he has the innate ability to think on both sides of the field – be it on the architectural and design side (from his years on the front lines as an owner's representative) to the technical side (pulling from his earlier days as an editor and cameraman for PBS and CNN). His signature is creating simple to use technology that layers over the original architectural and design intent. These complex and powerful systems give the user the ability to control seamlessly and simply.
Technology is a key component in design which most designers often forget about. Richard is my "go-to" for any project that involves audio, video and innovative technology.  Below is a project he completed for me that involved mounting a TV on a column wall. He's able to execute quickly and work around any situation without compromising my design aesthetics.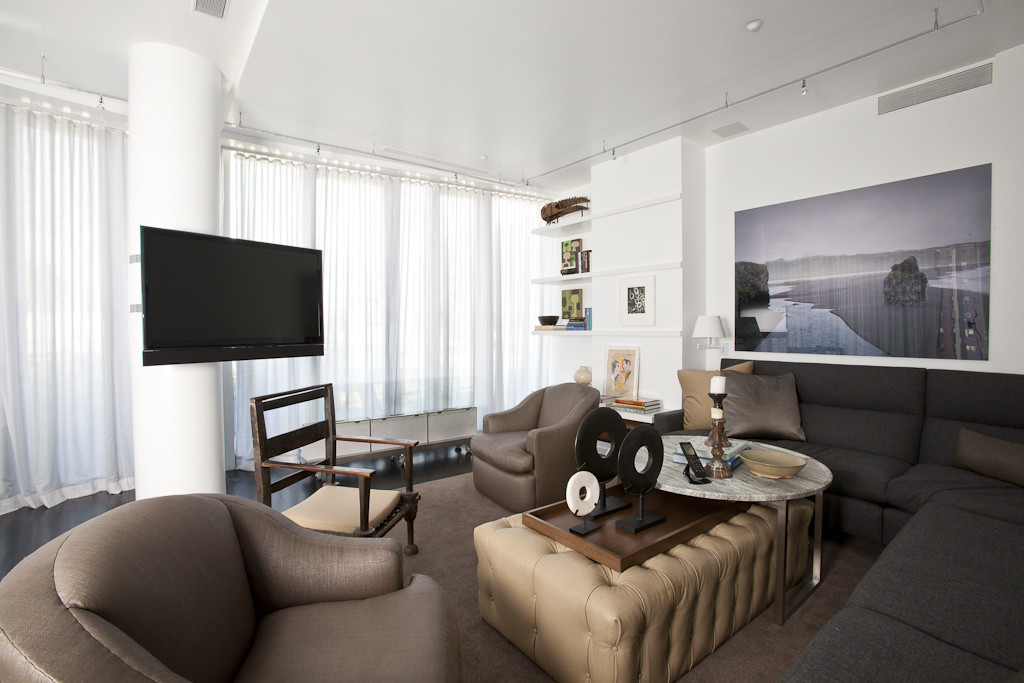 He's also is a three-time recipient of the Crestron Integration Award in 2007, 2009 and 2012. In addition, Richard has been named a top CE Pro 100 Integrator and led a round table groups in Los Angeles in 2009, Miami in 2011 and most recently in Houston. In 2012 Performance Imaging was named a winner at the CE Pro 100 Summit for Best Practice Awards. PI was honored for creating and implementing outstanding business processes and was selected by a panel of judges, including CE Pro editors and industry experts.
Richard is a CEDIA Registered Outreach Instructor and guest speaker to architectural firms through AIA accredited courses. Finally, he is often engaged as a consultant offering recommendations and provides direction of integrated technologies while being sensitive to the overall look, feel and performance of the project.
It's always fun sharing my home with guest. I think my home looks different then my usual design projects because it's more personal. My loft consists of framed artwork and a mixture of furniture that I picked up while traveling the globe. It's a place where the ceiling and white walls blend together capturing the best sunsets that the westside has to offer. I can't wait to see everyone enjoying my home and having a few cocktails after this amazing seminar on July 22nd – July 23rd. Limited availability, REGISTER TODAY!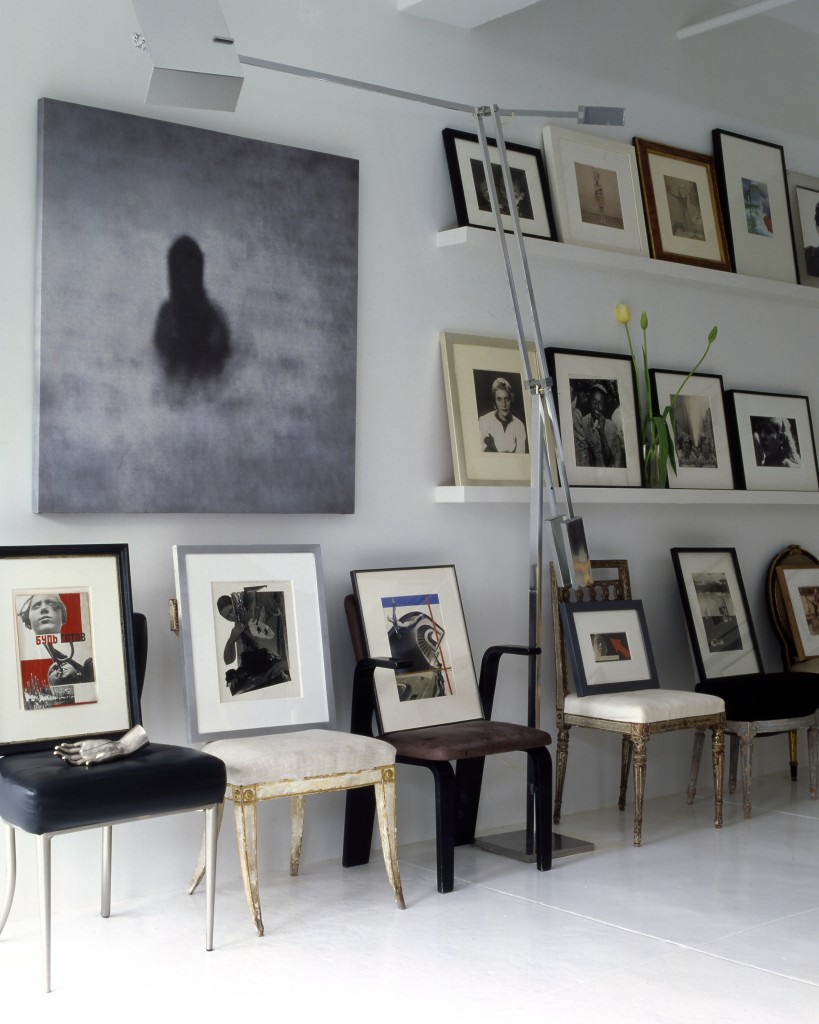 https://www.eventbrite.com/e/welcome-to-vicente-wolfs-learning-to-see-design-seminar-summer-2015-tickets-17184871413
This summer, I'm considering hosting a two day seminar empowering Interior Designers to create meaningful business success practices. At this seminar we will discuss the tools needed to get more out of your design business. This two day event will include guest speakers that will provide straight talk and information to help designers exceed their potential and achieve results.
Focusing on a number of topics:
1. How to present
2. Contracts, billing and procedures
3. Charging upfront
4. Fees and what you can get away with
5. How to price a job (hour vs. flat fee)
6. How to get your work published in a magazine
7. How to be realistic about your work
8. How to publish a book on your designs and what it can bring to your firm
9. Website importance (to blog or not to blog)
10. Round table of problems we all face
11. When do we say no to a job
12. How to find out what clients want
13. Figuring out your style
14. Can we be designers to all people
15. Where to get inspiration
16. Trusting in your gut
17. Custom or readymade (pros & cons)
18. How to be good to your creativity
19. How to create floor plans
20. Balance of color & furniture
21. To CAD or not to CAD
Designers of all experience levels will learn how to effectively market and sell their services in today's economy. The fee is $2,500 which includes: guest speakers, breakfast, lunch, activities and a cocktail party. I would appreciate your feedback and also let me know if any of you are interested in participating?