Just as the mother is usually the last to attend to her own needs, this statement rings true for most designers. Designers are the last to decorate anything serving their personal needs or wants.
I finally bit the bullet and decided to renovate my conference room where all client meetings are held.  When deciding how I was going to transition the room, I wanted the space to evoke my personal style while also keeping the space balanced.  The entrance to the conference room was painted in Blue Dolphin #PPG1041-4 and the space itself was painted in Vicente Wolf White #PPG1001-01. By using these warm colors, the space became a more serene atmosphere that complimented my art collection and treasures from VW Home Showroom.  I edited down my collection of photography from 100 to 40 pieces, which was a challenge to say the less.  I still have more to do but until then, I will enjoy the space half full.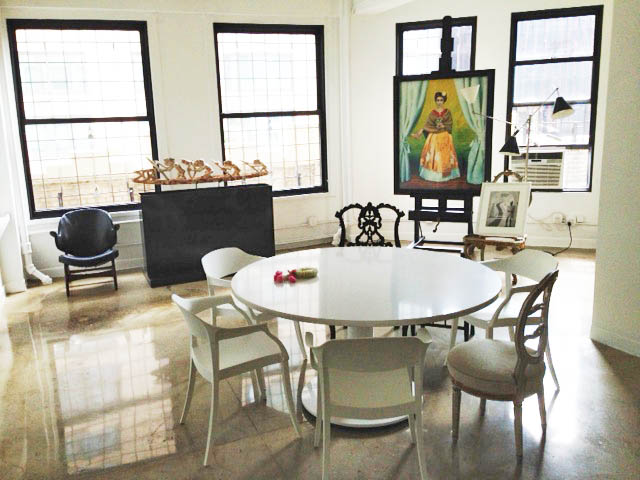 I look forward to using this space for all things Vicente Wolf Designs.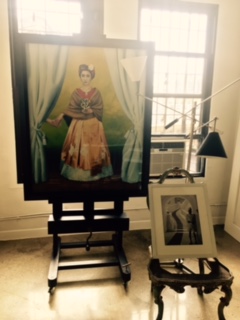 Photography from my private collection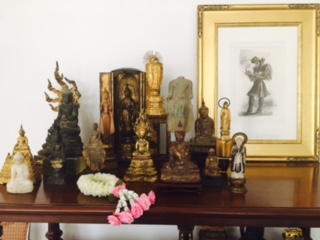 Collection of Buddha statues from my travels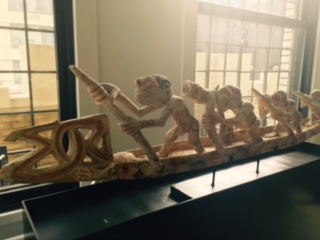 Crafted artwork directly from my showroom, VW Home
Thank you PPG Pittsburgh Paints for making this happen!
Save
Save
The Web Collection available now at VW Home!
Order yours today!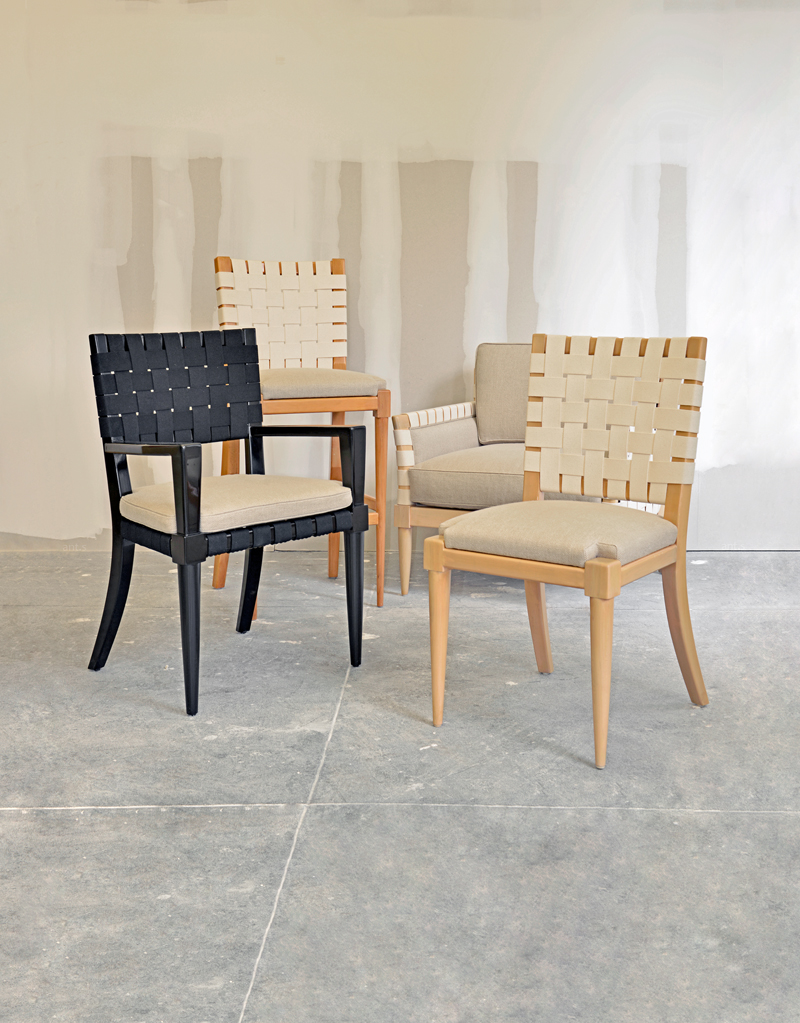 VW Home
333 West 39th St., 10th Floor
New York, NY 10018
212-522-5008
www.vw-home.com
As Holiday House NYC 2015 begins,  I am excited to join forces with FORD Explorer & Traditional Home to create a tented dreamland that would convince the most unlikely candidate to explore the unknown using the design elements of nature. To create a dramatic bedroom, you don't have to live in a tent! Incorporating exotic elements mixed with contemporary pieces, will definitely give any room the WOW factor. Who knew living outdoors could be so glamorous!
Be sure to catch me until 1pm today as I takeover Traditional Home Instagram account with photos of my designs from Holiday House.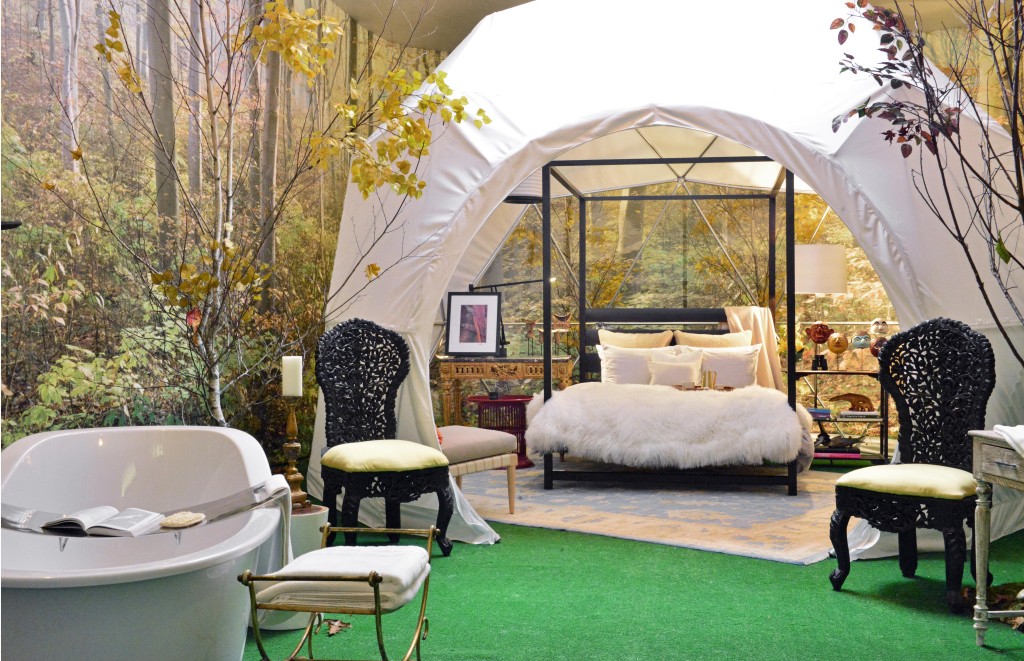 Sponsored by: FORD Explorer & Traditional Home
Credits:
Geodesic Pod by Pacific Domes
Arc bed, bed linen, towels and accessories by Calvin Klein
http://www.calvinklein.com/shop/en/ck/home-decor-collection
Rug by Solo
Wall Graphic by Murals Your Way
Audio/Video by Electronic Environments
Furnishings and Accessories by VW Home
http://www.vicentewolf.com/home/collections
Bath Tub by DXV
Floor lamp by Donghia
Tizio Table Lamp from MSK Illuminations
http://shop.mskillumination.com/