I have several panel events and book signings in the Hamptons this weekend so, a road trip is a given! Joining forces with HC&G, GLWD, a ton of private parties and a visit to the Parrish Art Museum are just some of the highlights.  This year, I had the pleasure to meet Lincoln's designer, Soo Kang.  Not only was she inspirational but she also embraced the art of design in her everyday living.  I was so inspired by her design aesthetics, I had to test drive her creation for Lincoln Motor Company, the Lincoln MKC 2016.
The Lincoln Motor Company's first-ever small utility vehicle that delivers a combination of craftsmanship and performance that make it a compelling offering in the fast-growing luxury small utility segment. Life is a journey, celebrate everyday in style!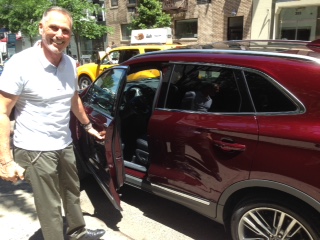 http://www.lincoln.com/crossovers/mkc/
Save
Save
Save
Save
Save
Thailand's White Temple, Wat Rong Khun
Every detail of Wat Rong Khun carries deep religious symbolism – the mirrors embedded in the structure reflect light, representing the Buddha's wisdom shining out across the Earth and the Universe. A beautiful structure one must see when visiting Thailand.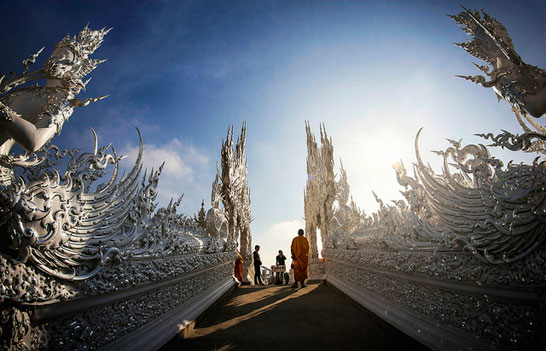 Cross the bridge into a higher realm – journeying to the main temple hall at the White Temple in Chiang Rai, Thailand.
During the Christmas holiday, I travel for several weeks to destinations "off the beaten path." In other words, the best way to travel for inspiration is to travel to the unknown parts of the world that's not discovered in your favorite magazine or on HGTV. I find that traveling to nontraditional places, allows you to discover ancient techniques used to create some of the most unique treasures for the home. Today I am in Borneo, located in South East Asia. In Borneo, the natives are known for their Special Interest houses called Dayak.  A custom home where the structure is made of iron wood & the roof is lined in tree bark.  More than a building for residential Dayak tribes, Special Interest houses are actually the heart of the social structure of the Dayak people's lives.