Thailand's White Temple, Wat Rong Khun
Every detail of Wat Rong Khun carries deep religious symbolism – the mirrors embedded in the structure reflect light, representing the Buddha's wisdom shining out across the Earth and the Universe. A beautiful structure one must see when visiting Thailand.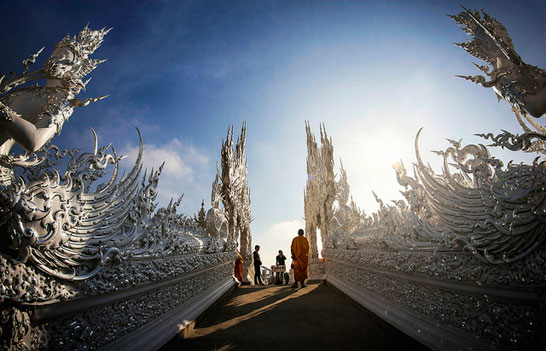 Cross the bridge into a higher realm – journeying to the main temple hall at the White Temple in Chiang Rai, Thailand.
During the Christmas holiday, I travel for several weeks to destinations "off the beaten path." In other words, the best way to travel for inspiration is to travel to the unknown parts of the world that's not discovered in your favorite magazine or on HGTV. I find that traveling to nontraditional places, allows you to discover ancient techniques used to create some of the most unique treasures for the home. Today I am in Borneo, located in South East Asia. In Borneo, the natives are known for their Special Interest houses called Dayak.  A custom home where the structure is made of iron wood & the roof is lined in tree bark.  More than a building for residential Dayak tribes, Special Interest houses are actually the heart of the social structure of the Dayak people's lives.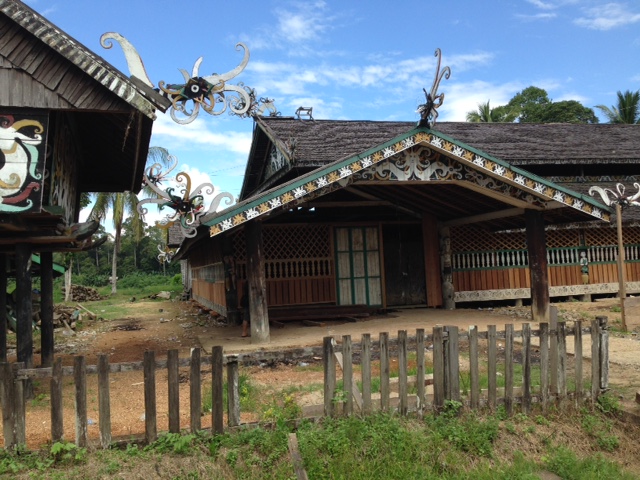 Join me on October 8th at the Pacific Design Center in LA for the Fall Market Global Glamour event hosted by Departures Magazine. RSVP at pdcfallmarket.eventbrite.com TODAY!