Calendar Reminder: CTC&G Designing Greenwich Event
Join me November 9th at 11:30am at the Designing Greenwich lecture series. Showcasing the best in art, interiors and design.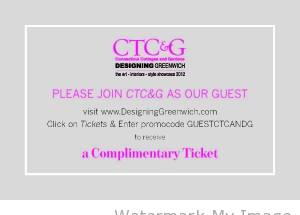 Also, make sure you visit me at the Lance Woven booth to celebrate my limited edition totes in support of Gods Love We Deliver.
Designed by Vicente Wolf  for Lance Wovens