Press Road Trip with Lincoln MKC
I have several panel events and book signings in the Hamptons this weekend so, a road trip is a given! Joining forces with HC&G, GLWD, a ton of private parties and a visit to the Parrish Art Museum are just some of the highlights.  This year, I had the pleasure to meet Lincoln's designer, Soo Kang.  Not only was she inspirational but she also embraced the art of design in her everyday living.  I was so inspired by her design aesthetics, I had to test drive her creation for Lincoln Motor Company, the Lincoln MKC 2016.
The Lincoln Motor Company's first-ever small utility vehicle that delivers a combination of craftsmanship and performance that make it a compelling offering in the fast-growing luxury small utility segment. Life is a journey, celebrate everyday in style!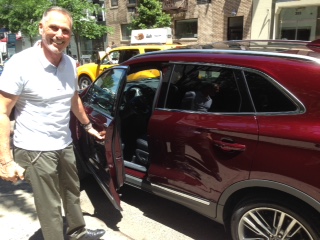 http://www.lincoln.com/crossovers/mkc/
Save
Save
Save
Save
Save