Flower Tips
When installing jobs for clients, I like to put yellow flowers all over the house – I find yellow brings a little bit of sunshine into the space. Over the years I've gathered some tips to ensure cut flowers stay nicer for longer: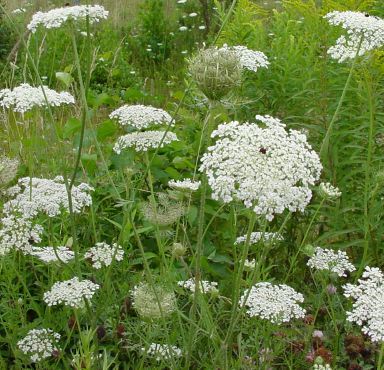 If you have hydrangeas and they wilt, cut the bottoms and put them in scolding hot water. You'll see them come right back to life.
If you have lilies, cut off the pistils to make the flowers last longer. If you get any of the staining dust on the flower, don't rub it – get scotch tape and dab it, it'll come right off. Never rub it!
If you change the water in the flowers every three days, they'll last much longer as it is the bacteria in the water that kills it.
If you have roses, be sure to cut the bottom and immediately put them in luke warm water, don't cut them and let them sit out as the stem closes up and it won't drink any water.
Do you have any cut flower tips you'd like to share with us?
P.S. This weekend's flowers are Queen Anne's Lace – I went on the highway with clippers and cut bunches of it all along the road and put them in my house – getting wild flowers from the outside can save you a bundle.