Guest Post: Cassandra from coco+kelley
The Art of the Interview… 
Hello lovely Vicente Wolf readers! It's such a pleasure to be posting here today on a blog that has been quite an inspiration and resource as a young designer and fellow blogger. My name is Cassandra LaValle and I write coco+kelley  – a blog where I post on interiors, fashion and entertaining. A few months back, I began an interview series called Vignette, and was lucky enough to kick things off by having Vicente as my first featured designer. The post was a huge success due to two things – the talent of my writer and interviewer, Annie Lou Berman, and Vicente's willingness to be candid and thoughtful in his responses to our questions.
Whether you are a designer or a blogger, you have probably been on one side of an interview, and you know how quickly things can go bad, fall flat or be poorly edited. Today, Annie Lou and I wanted to talk a bit about what makes an interview successful and interesting so that both parties get the most out of the experience! 
1. Do your homework. 
Before you sit down to interview someone, it's important that you research them as much as possible. You would think this would be a no-brainer, but you'd be surprised at how truly unprepared people are! Read past interviews to see what types of questions they've already answered (and avoid the ones they've answered a million times!). Look at their work – and not just recent work, but the progression of their entire career. Don't forget to look at interests beyond their professional life as well, so that you can make a connection on a personal level. And most of all, once you take in all this information, be absolutely genuine in how you use it to start a conversation. If you are being interviewed, you should always know the audience you're speaking to as well so that you can keep the conversation relevant to the readers or viewers. Which leads to tip #2…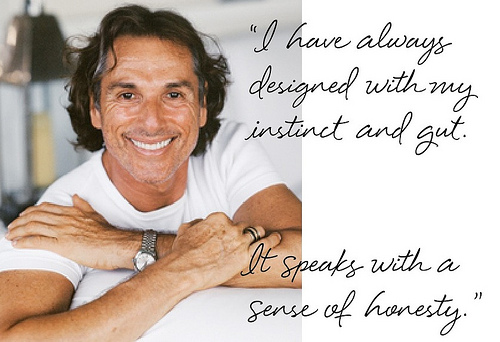 2. Have a conversation. 
Yes, interviewers should always be prepared with a list of questions, but think of all the information you're missing out on by not having an actual interactive conversation! Instead of shooting off your usual list, pick up the phone or meet your subject in person. They're much more likely to give you some fantastic stories or tidbits of information. This goes for the person being interviewed as well! As much as you'd like to be prepped for an interview, in order to come off as genuine and thoughtful it pays to be a little unprepared. And if there are questions you don't want to answer or prefer to go back to, don't be afraid to speak up and say so! Which of course leads to (the most important) tip #3…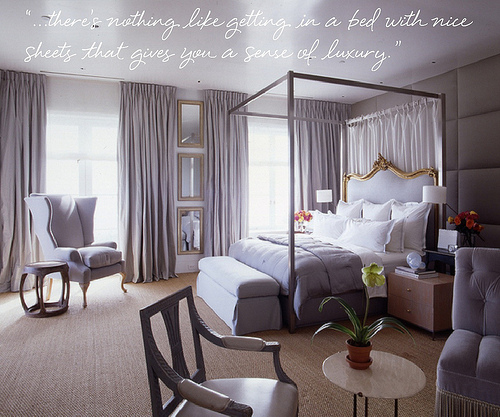 3. Ask original questions. Give original answers. 
When Annie Lou and I sat down to structure the Vignette series, we decided to leave room for an open conversation in the beginning of the piece, and end it with a few consistent questions that people would always enjoy reading. For the first half of the interview, we sit down and think about what it is that sets this person apart from others who are doing the same thing as them and pursue questions in that direction. Annie Lou does an amazing job at letting the conversation flow naturally and letting it go wherever it wants to. We don't have an 'agenda' when it comes to this first part of the interview, and it has led to some fantastic little anecdotes.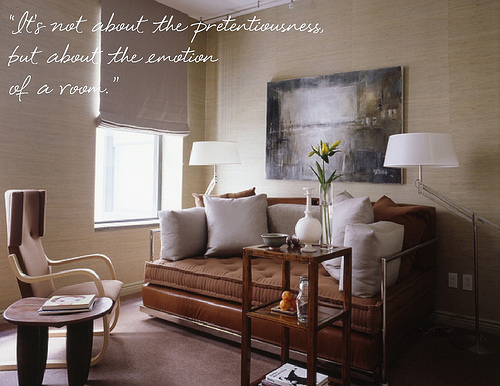 For the second part we came up with a list of questions that provided useful or 'behind the scenes' information for our readers, like, "What was the biggest mistake you've ever made on a project?". And, if you're the one giving the answers, take your time in responding. I know that I sometimes end up giving quick go-to answers in interviews, and later I realize it comes off as so typical or (gasp!) boring. A successful interview depends on both parties, and by really processing the questions being asked, you'll be surprised at how much you're able to connect with readers by providing more interesting examples, stories or insight into your personality and creative process.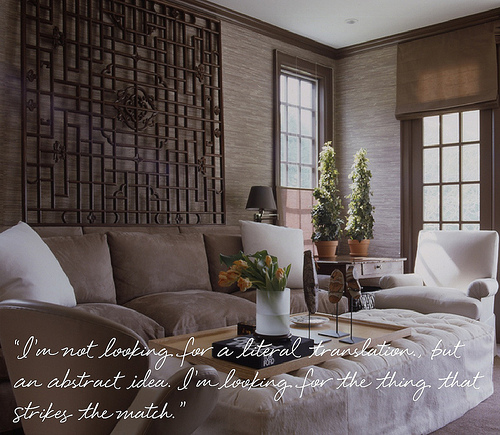 I'll end by saying this – if you know you're not the best at interviewing, then do what I did – go out and get someone who is! Annie Lou makes this series that much more successful because this is her passion. And if you're being interviewed? Just remember that in a very produced world, we are all looking for genuine. Don't edit yourself too much. We want to know who you really are.