Guest Post: Crystal from Rue
Hi Everyone! It's Crystal here from Rue Magazine and I'm honored to be guest blogging for Vicente while he's awhile on his travels! Vicente has long been a design idol of mine so you can imagine my excitement when he asked me to share a few of my tips for getting published in a digital publication.  
Last summer I had the chance to sit down with Vicente and shadow him for a day while we shot his feature for the premiere issue of Rue. I was struck by his warmth, humility, subtle sense of humor, and eagerness to share his knowledge with me. (Not to mention the ease with which he carries himself around a photo shoot…that must come from his former days as a model!) But perhaps what stuck with me most of all from that day with Vicente, was the sense that this is a man who has gotten to where he is by listening to his instincts and always staying true to himself. A lesson that we can apply to all aspects of our career, including getting your work published in a magazine, because, after all, editors are always after that story that beams with authenticity and sincerity.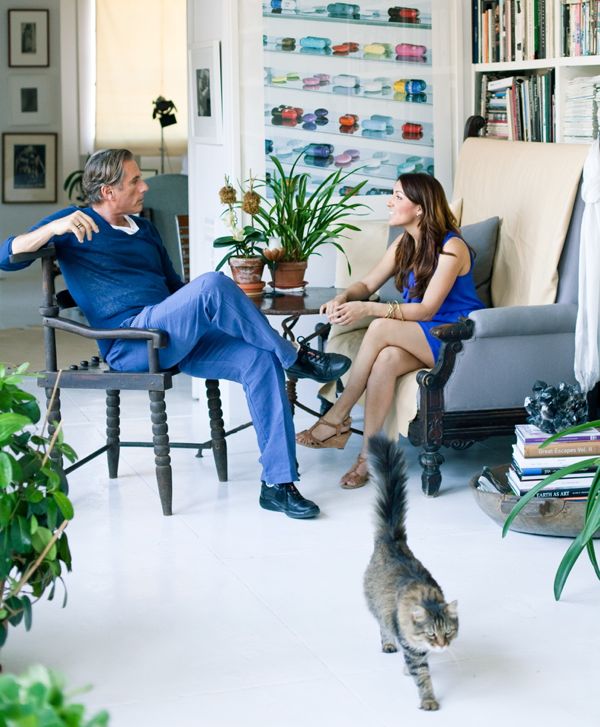 1. Have an Online Presence: It's not a requirement to be featured in Rue but it certainly helps. Let's face it, people who read digital publications are those who are very much with the current times and spend large amounts of time online. It's where they do their shopping, get their news, find design inspiration, and much more – which also describes the editors of Rue! So, we're more likely to find you if you have a blog or are an activate participant in the online conversation happening in the design community on Facebook and Twitter.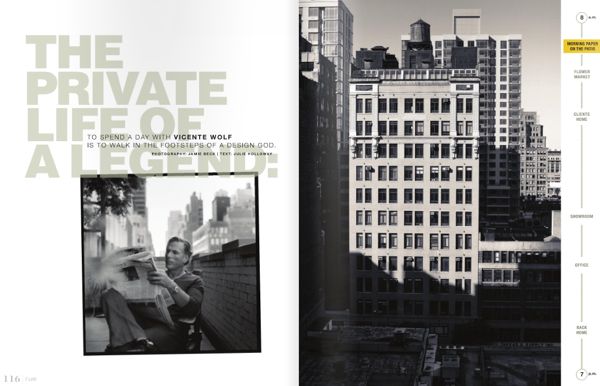 2. Pitch a Creative Story Idea: When contacting an editor of a magazine, it helps if you've already thought of a story idea to pitch to them, rather than simply submitting images of a project. A beautiful space is wonderful, but we're also concerned with telling the story behind the home/designer/owner and if you can help paint that picture in our mind, the more likely you'll stick out amongst other submissions. For example, with Vicente's feature we decided to create a behind the scenes glimpse inside his everyday life. We've all seen Vicente's beautiful work in various magazines, books, and even TV, so we wanted to give our readers something different and unexpected. Think of ways your story can offer something new and stand out from the rest.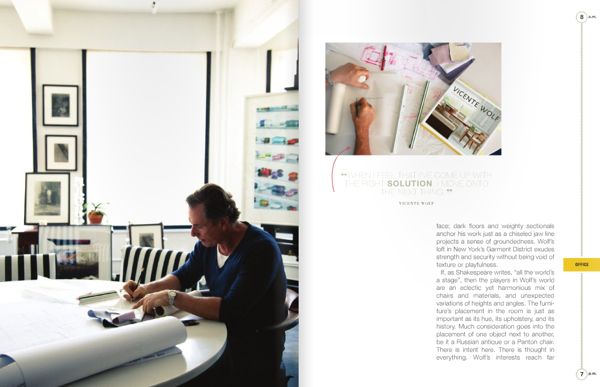 3. Be Careful Where You Publish Your Pictures: All magazines, digital and print, look for exclusivity when it comes to publishing a story. In short, we want to be the first to share your projects with our readers! So, if you have a project you'd like to submit to a digital magazine, hold off on putting the images on your website, Facebook page, blog, or anywhere else on the web until after you've a.) been published or b.) determined to go in a different direction.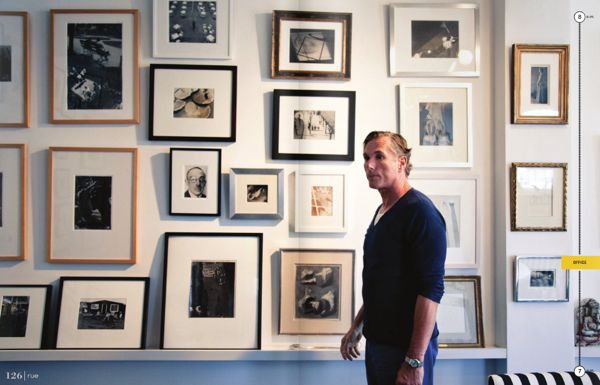 4. Keep In Mind the Aesthetic of the Magazine: At Rue we receive so many great submissions of gorgeous, well-designed spaces. As beautiful as they are, however, if they don't fit our magazine's aesthetic we unfortunately can't move forward with publishing them. When choosing which magazine(s) to submit your projects to, do your research and the find publication that speaks to your design aesthetic. With so many great shelter magazines out there, you're bound to find the perfect home to showcase your work.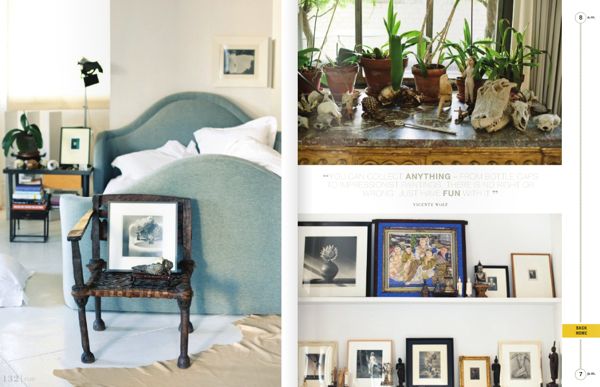 5. Think About Building Relationships: Be sincere in your outreach to editors. Try first to build a genuine relationship with them as someone who supports their publication, rather than mass mailing your pitches to them. This approach is more likely to naturally develop into a friendship overtime, and when a specific need for a story comes up, you'll be someone who is top of mind.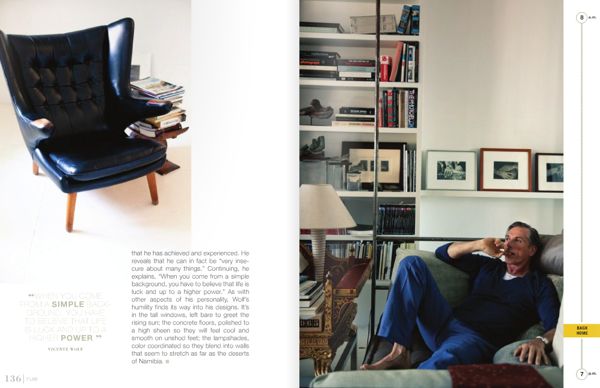 A huge thank you to Vicente for having me on his blog today and being such a generous giver – with his knowledge and inspiration – to the design community! Happy Holidays! 
*Photo Credits: Jamie Beck Photography for Rue Magazine