Guest Post: James from Masters of Design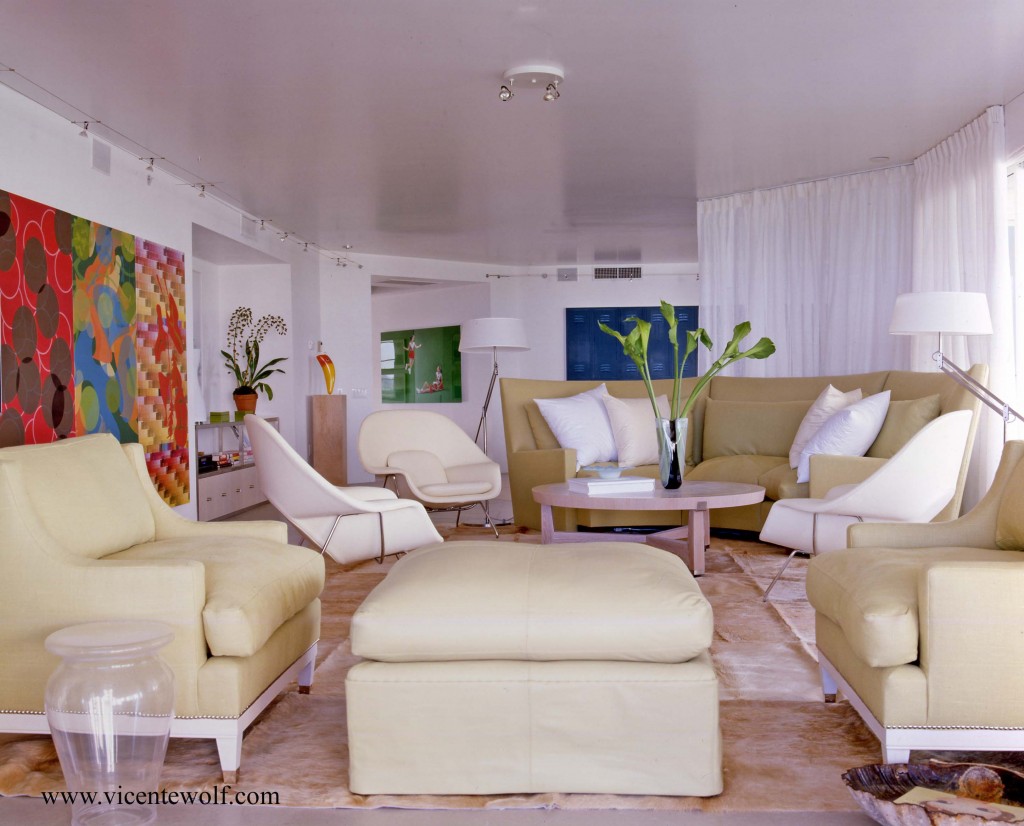 Hello friends, both old and new!  This is James Swan author and host of the web series Masters of Design. What a joy to be guest blogging for Vicente Wolf and a double joy to share with you my hour long conversation with Vicente from our recent Masters of Design Interview.
"If you hold a cat by the tail you learn things you cannot learn any other way." Mark Twain. My belief in the power of learning is what prompted me to launch The Masters of Design Web Series. This series of hour long web based conversations with leaders in the worlds of design and decoration offers listeners, around the world, unique insight into the lives and businesses of today's leading tastemakers. Questions from our listening partners as well as those from our research team form the framework for these lively conversations.  Our invitation for Vicente Wolf to kick off our most recent series was a result of the respect his work and career have generated over the years. His artistry and thoughtful approach to the profession mark him as one from whom there is much to learn and Mr. Wolf does not disappoint. Self-effacing, witty and kind, I think you'll agree our time with Vicente Wolf, Master of Design, was well spent. 
http://instantteleseminar.com/?eventid=19374861
 The code is: Masters1.1.