Getting Published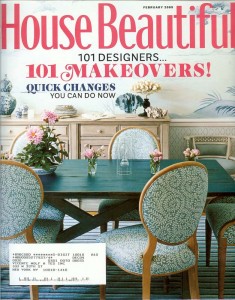 At the talk in LA with Margaret Russell last week we were discussing how designers – now that the magazines have been closing – can still get published or have their work seen. The easiest way is to a blog with photographs and descriptions of jobs so websurfers can see what you're doing. You should also have a good website that gives you a full description of the various jobs and photos. Elle Decor is about to launch a new service that will allow designers to put their work up on the Elle Decor website (it's a regional thing) – I don't think it's up and running yet, but keep checking their new website, which is looking quite amazing.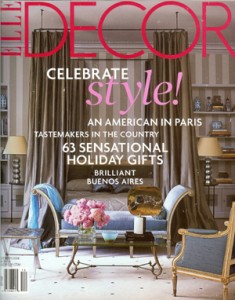 As part of the discussion we spoke about regional magazines like New York Spaces here in NY which shows beautiful work and is a great publication. By targeting regional publications, you are able to focus on a more specific clientèle. Every city has one. If not in those sort of publications, try your local newspapers. But come up with an intelligent angle for a story for them – not just photos of your work. Find an inventive hook for them – how to redesign your home on a budget, or how to breathe new life into an antique armchair.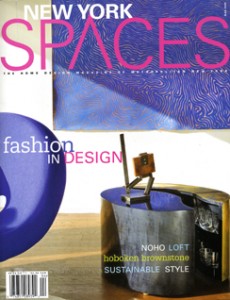 If you are set on being published in the national magazines, you can choose from Elle Decor, House Beautiful, Architectural Digest, Veranda and Traditional Home. These publications do reviews on a monthly basis. Whatever you do, be sure you have looked at the magazine before you pitch. And be brutally honest with yourself. A) Does the job you're pitching fit the profile of the magazine? B) Is my work at the same standard as those featured in the magazine? C) Find the Decorating Editor and send them a good selection of photos with a note, description of the job as well as a floorplan. Be sure you are addressing the editor directly – tailor your note. Margaret Russell said that she would get work addressed to another editor-in-chief and she would dismiss that job purely on that basis. So be sure to direct your letter to that specific magazine and be clear on the spelling and all the information.
I'm not a believer in these new websites where you have to pay to have your work featured on it. No magazine is going to take a job from a website and put it in their magazine, especially if the work is already available online. Don't be fooled. They won't manage to get you published.
If you have any other ideas and how you got your work published, please share as it is something that is important for every designer. If you get rejected, don't take it personally. It may have to do with what they're looking for, how many jobs they already have or the theme of their issue. I just submitted a job to a big magazine but was rejected due to the fact that they had too many similar jobs. I'm not taking it personally, but it does bite.