Manhattan House Penthouse by Vicente Wolf
Interior Design Hall of Fame member Vicente Wolf takes us inside his design for the largest penthouse at Manhattan House in New York. Video produced and edited by James Eades.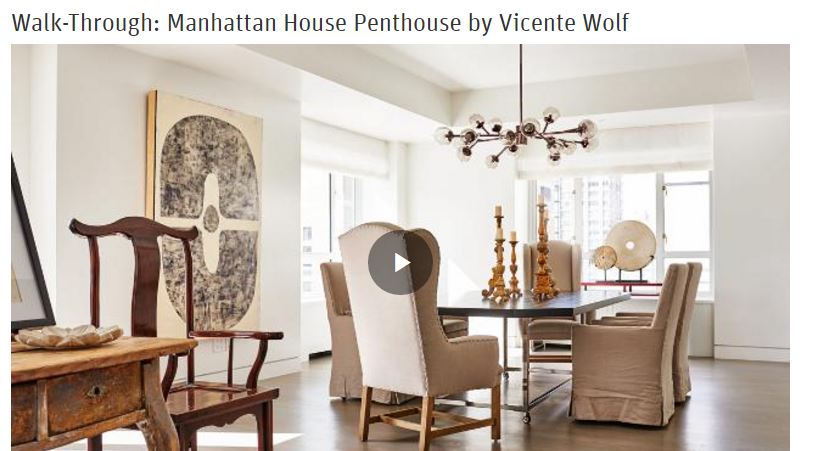 Click the link below to take a personal tour of Manhattan House Penthouses designed by Vicente Wolf.
http://www.interiordesign.net/videos/11831-walk-through-manhattan-house-penthouse-by-vicente-wolf/
Manhattan House Sales Office:
200 EAST 66TH STREET
+ 1 877 394 6492
Accessories provided by VW Home
333 West 39th St. 10th Floor
New York, NY 10018
212-244-5008