NY Spaces "50 Shades of Gray"
Pick up the May 2014 issue of NY Spaces and discover how "50 Shades of Gray" can transform a home! This was an exciting job because I was able to use colors from my new paint collection "Color Diaries" from PPG Voice of Color. Two of the main colors used throughout the home were Dover Gray and Flagstone, inspired by my travels in Lisbon.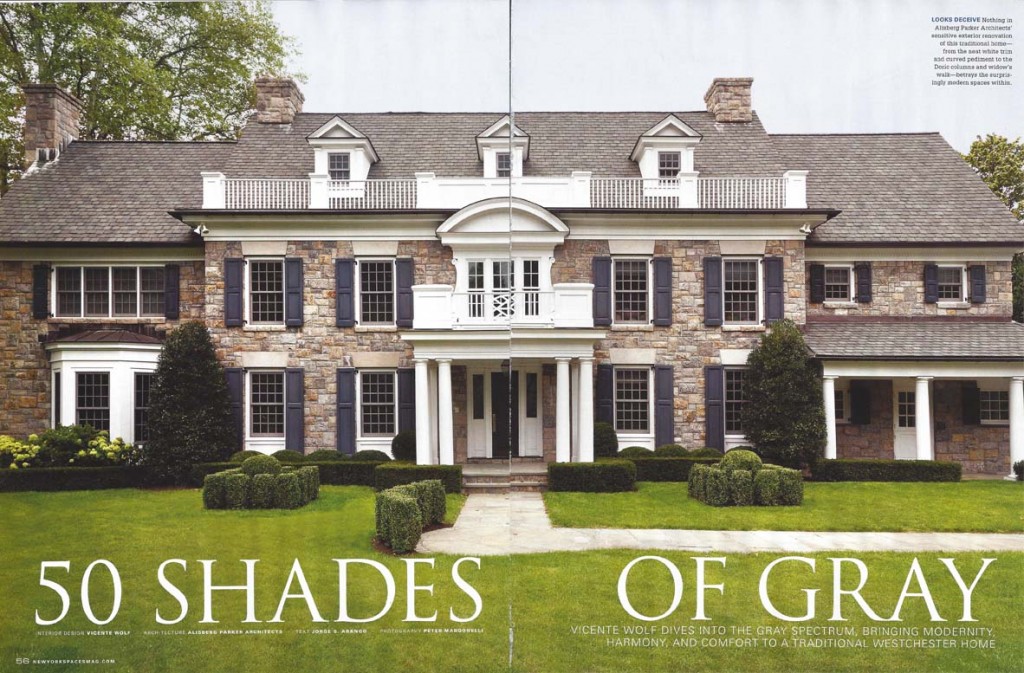 Gray has become the new white! Known as the color that's used to modernize homes, various tones of grays are great when played off of other colors. Gray and white together makes a room more architectural while combining grays with flesh tones creates a softer feel that's perfect for bedroom settings.  Hopefully, this story will inspire you to explore the 50 shades of gray the spectrum has to offer.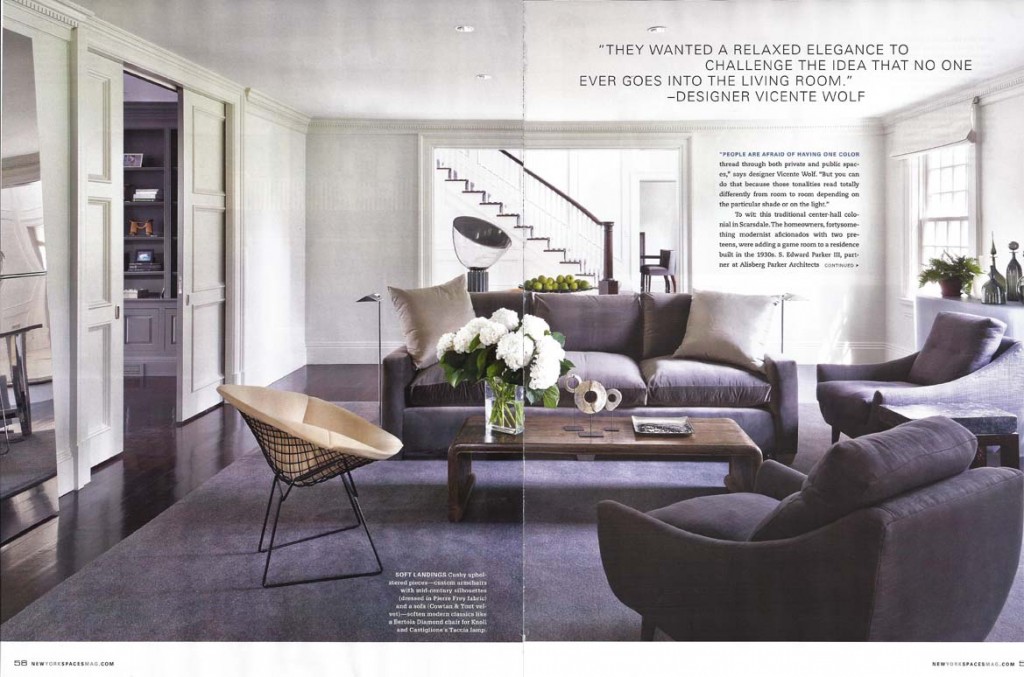 For product information visit
VW Home at 333 West 39th St. 10th Floor, New York, NY
Find your perfect gray at www.ppgvoiceofcolor.com