Fantasy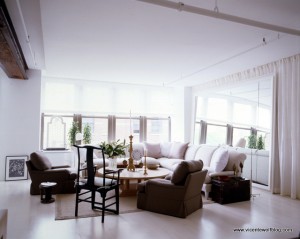 We all have all different types of fantasies. Some of mine I can't talk about – but the others usually have to do with creative opportunities. Whether it is designing amazing products or being approached to form new partnerships, they somehow always come full circle to a really good opportunity. I fantasize constantly; sitting on a plane and thinking how I could redesign that plane's interiors, or hearing from a friend of mine that he is doing a palace in the Middle East, and then fantasizing about what I envision a palace in the Middle East being.
Recently, in designing a bathroom for a client, I started with a fantasy of what my dream bathroom would be. I envisioned this open Roman temple with flowing curtains, fountains and water running, kind of like a movie set, and from there I thought, wow, wouldn't it be interesting to create something that has the essence of a Roman bathroom. So I created a double sink cabinet with legs out of statuary marble carved in Roman style with a marble top and then a floor that was inspired by an actual roman bathroom in Pompei. Dreaming opened up my imagination to creating a reality.
I'm a firm believer that if we can visualize what our fantasies are, it's the first step towards making it happen. So if you want to do product partnerships, you fantasize about it and envision it in your mind and that's the beginning. Whatever you can conceive and put out there so they can become a reality, have a bigger chance of seeing the light of day. (Have you seen The Secret?) You have to dream it for it to become reality. I think that the more you keep your mind open and allow it to just wander and dream, special reality can come from it. At least a reality that steps outside the norm. If you all have any fantasies that you want to share (just keep it G-rated!) concerning design, why don't you share it with all of us and give it the first step towards becoming a reality!