This Wednesday, March 5th at 1:00 pm (eastern time) I will be the guest of Kevin Sharkey at the Martha Stewart Home Design Show on Sirius XM Stars Radio, Channel 106.  This is a LIVE show so, call in and speak with me personally regarding your design questions at 1-866-675-6675. Nothing is off limits!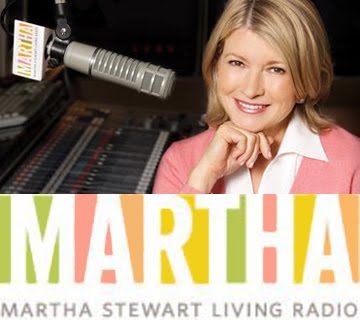 Designing for commercial and residential is so different even when the mediums are still the same, whether it's  fabrics, case goods, and so on. I presented a lobby design yesterday for a potential commercial Manhattan project. To this day, I am still surprised to see how different it is. The concerns are more about functionality instead of aesthetics. The decision making is quick and nonemotional. It's not about egos or insecurities; it's about the bottom line and how soon the project can get done. Don't get me wrong, it's wonderful to work on residential jobs. Residential jobs allow me to introduce clients to a new place of freedom regardless of budget. The sense of accomplishment is changing the way people live their lives through design environments.  What's your experience from commercial compared to residential?
What's better then sex? Well, for me it's having a presentation where the client loves 95% of what you presented. Yes, I know, super sex is when they like 100% of everything. But there's something about working hard, being hopeful that the clients are going to agree with your designs, and then having them come in and be excited over your creations. But in the world of design, it rarely works out that way. But today it did! Working hard and designing beautiful spaces always gives my team a great sense of accomplishment and satisfaction that hard work is appreciated.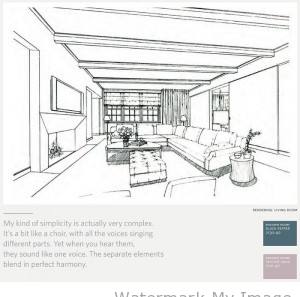 Check out my latest book "Lifting the Curtain" for presentation ideas.
"Less is more" VW