What We Didn't Know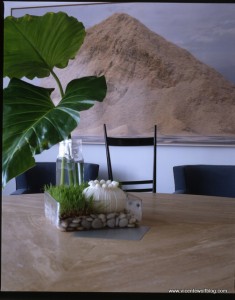 When I started as an interior designer I had no training and no tools. Because of my dyslexia, going to school was really not the best option for me. But I was committed and determined. I trained myself to do scale drawings, to do all the things required to be able to execute a job. I was an assistant for somebody and saw the pitfalls first-hand, I learned to go to the marketplace and what it took to produce and put a job together. I did presentation boards, drafting and I paid my dues, maybe with a lot of loose change, but I learned through experience and a lot of very hard work.
Very often these days people think that because they like shopping at expensive design stores they have what it takes to become a designer. I think that to start one's career because of contract or style, without really getting all the things it requires to be able to call yourself a professional in place could be interpreted as unfair to those who have paid their dues – be it by working their way up from the bottom, or by going to school and learning to do it that way. (I'm also considering the clients that are going to have to suffer through one's learning curve!)
Maybe I'm wrong, maybe those who went to school would say that about me who didn't go to school. What pitfalls have you who didn't go to school experienced? And the ones who did go to school? Let's share our pitfalls with those who feel that merely a good eye and connections can start them in this business.