A Night On Broadway
The summer theater season is fast approaching, and I am trying my best to catch up on Broadway's recent releases before summer officially begins.  One of my top picks is Matilda, winner of seven Olivier Awards including best musical, in which an unloved child is sent to a horrific school run by a Nazi like headmistress played by  Bertie Carvel.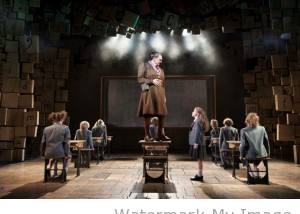 The production, based on the novel by Roald Dahl, features an alluring cast of kids between the ages of 9 and 14 who are as talented as they come and very convincing in their roles. They sing, dance and inspire us all to take a stand and change our destiny.  It was well performed and kept my attention throughout, making it a great must see for kids and out of towners looking for a comical yet compassionate story. My serving of theater was fulfilled although Kinky Boots is still my favorite.
"BIG KNIFE" ON BROADWAY
Last night, I decided to see "Big Knife" by Clifford Odeft. This epic feeling show takes place in 1948 which was considered the golden age of the Hollywood cinema. It's about a Hollywood studio that not only produced big hits, but also ran the lives of their box office leading stars by keeping heavy hands on their property and enforcing the perception that the studio holds all the power.  This musical is sure to be a winner since it has all the elements conductive to succeed.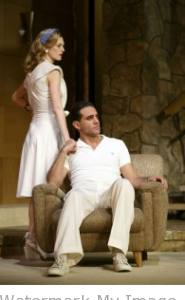 Set designed by John Lee Beatty, who also did the set for "Other Desert Cities", and the equally talented leading actor Bobby Cannavale is a must-see!  Can you say Lights! Camera! Award!