Hong Kong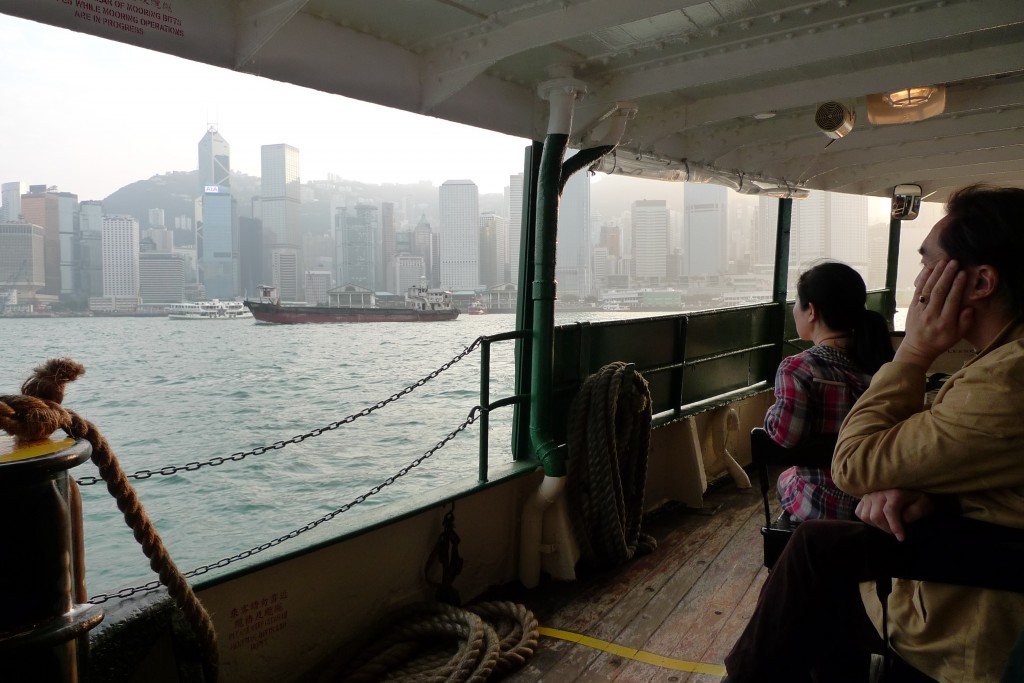 In my opinion, Hong Kong is one of the most exciting cities to be in.  On my most recent trip there some friends told me we'd be visiting a restaurant that Anthony Bourdain had featured on his show. I have to say that getting there was an adventure in itself; you have to pass the huge line of people waiting to get into the Louis Vuitton store and an outdoor market where you can get anything from fresh fish for dinner to peonies.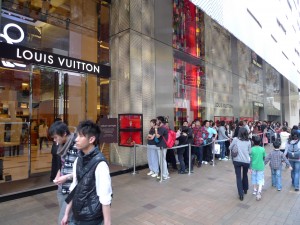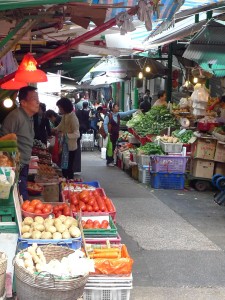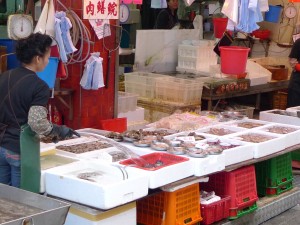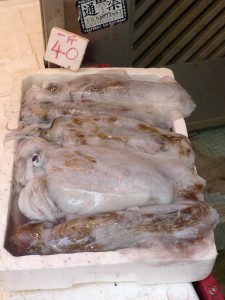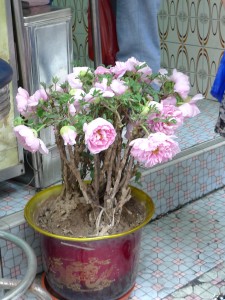 The restaurant is located in a four-story building which houses a meat market on the first floor, numerous vegetable stands on the second floor, fresh fish on the third floor and finally a series of mini restaurants on the top floor.  I think the word "restaurant" is actually too formal; it was more like a series of chaotic kitchens with a collection of small communal plastic tables jumbled together in front of them.  At first that was all I could see, then I noticed that all the restaurants were empty besides one and which we were visiting.
The first thing that happens when you sit down is they bring out a pot of hot tea to wash your dishes and chopsticks.  I have eaten at a lot of down and out places but never have I been asked to wash my own dishes before the meal.  Next, the owner comes out and chats with you for a bit, that is how he decides what you should order. He brought us chicken feet, crab, duck, vegetables, rice that is wrapped in leaves then steamed, and lots and lots of beer. 
There was a very mixed crowed all huddled together at the other tables, from businessmen in suits to workmen, all enjoying a meal together. I seemed to be the only westerner there, which I took as a good sign.  By the end of our meal I understood why Bourdain had been here, the atmosphere.  The food is certainly very different than any other food I have had in Hong Kong, so if you are there try it and let me know what you think, I think this is definitely an experience worth trying.