My Montauk
I have owned my house in Montauk since 1984. During this time I have seen so many things change – and some, thankfully, stay the same.  I thought I would give you a local's view of what both the NY Times & NY Magazine are saying is the new hot spot… Welcome to 'My Montauk'!
For delicious breakfasts, Mr John's Pancake House is the place to go. There can be a wait for your table, but the people-watching is always amusing. May it be tattooed ladies or joggers in smart outfits, it is always a very eclectic mix of people. Once you are seated the world is your pancake!  And they serve every type of pancake you can imagine; banana, blueberry, coconut, peanut butter, chocolate chip, and even ET pancakes.  They also have other wonderful things on the menu such as fried ice cream balls…The same two lovely ladies have been working there since I started going for my pancake fix back in '84.
After you have stuffed yourself, I recommend some shopping to walk off the huge portions they serve!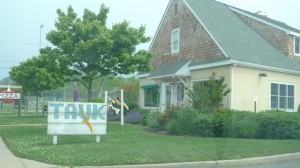 Tauk is a favorite destination of mine. This is the perfect place to pick up your beach apparel and they have everything from bikinis to bedding.  All the cool kids pick up their gear at Tauk before heading off to watch the surfers at Ditch Plains.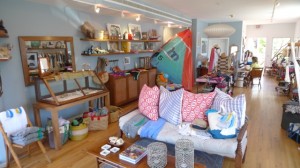 PS one of the owners used to be an intern with me …but that doesn't make be biased! No, really, I do love the shop.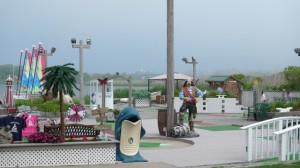 Another local hotspot is the mini golf course. A couple of rounds is a great way to work off some of your pancakes and hang out with some of Montauk's sophisticates and Tiger Woods wannabee's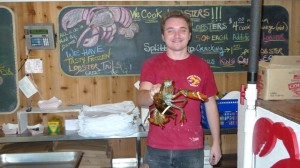 Gosman's Food Shop is the quintessential place for picking up wonderful freshly made salads, live or steamed lobsters, or sushi grade tuna that you can eat right on the docks.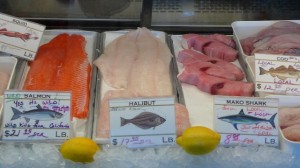 The market also carries local organic veggies and everything and anything you might need for a picnic. Gosman's situated right on the docks so you can stroll through right by the incoming boats brining in the fresh catch of the day.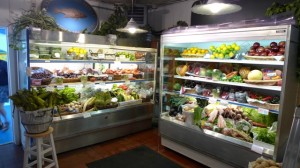 If you are feeling adventurous, jump on a boat for a ½ day for an authentic fishing excursion in the open sea. The waters outside Montauk have great striped bass and blue fish and if you are lucky you might catch a shark . Just watch out so the shark doesn't catch you!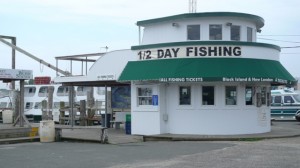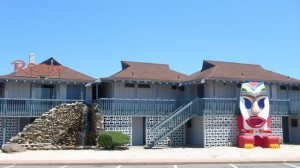 Forget the fancy schmacy hotels! Soak in some local flavor at the Ronjo Hotel located downtown where you can get the whole tiki experience.
And at the end of your Montauk whirlwind you really should stop by the local dump. Seriously!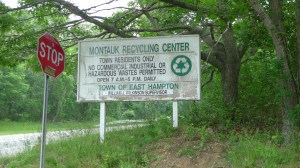 It is the gathering place for the high to low end locals and as an added extra, the dump also has the best free mulch for your Montauk garden! Make sure you bring you shovel and a bag.
But I must be honest, I hope you don't listen to me and I hope you don't rent, or even worse, buy, or even worse, decide to build a place here! We don't need any more intruders. But if you must, do come here …just don't tell all of your friends!