Corcoran, 1stdibs & Vicente Wolf
Corcoran Group and 1stdibs will feature its "Luxury Collection" this holiday season showcasing a selection of Corcoran's finest properties.  Through this partnership, the world's top interior designers were chosen to offer their holiday design secrets with an eye-catching assortment of desirable objects from 1stdibs. Log on to www.1stdibs.com and begin shopping!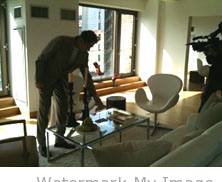 I had the pleasure of incorporating my design aesthetics at 50 Gramercy Park, built by world renowned London-based architect, John Pawson. The architectural layout of this property was just amazing, staged with artwork from Stephan Posen, to say the least. When celebrating any holiday, start by emphasizing ways to add warmth to a space with accessories. Avoid overly decorated seasonal themes that do not complement the architectural feel or your style aesthetics when celebrating. For more tips, be sure to check out the holiday edition of the Corcoran Group and 1stdibs "Luxury Collection" and be inspired by design for the season.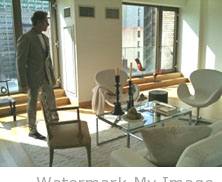 Enjoy, VW